DAM REMOVAL WEB PAGE
We purchased the dam at Badger Pond in 1992. We were unable to obtain a FERC license. In 2003 the N.H. DES gave us the choice to undertake prohibitively expensive repairs or partially breach the dam. We chose to breach the structure. Since funding for removal of private dams does not exist, the financial burden fell on us. The total cost came to $22,000.00 out of our pockets. Everyone lost out. The Town of Belmont, the lake front owners, the recreationists (swimmers, fishermen etc). I gave the property to a local businessman.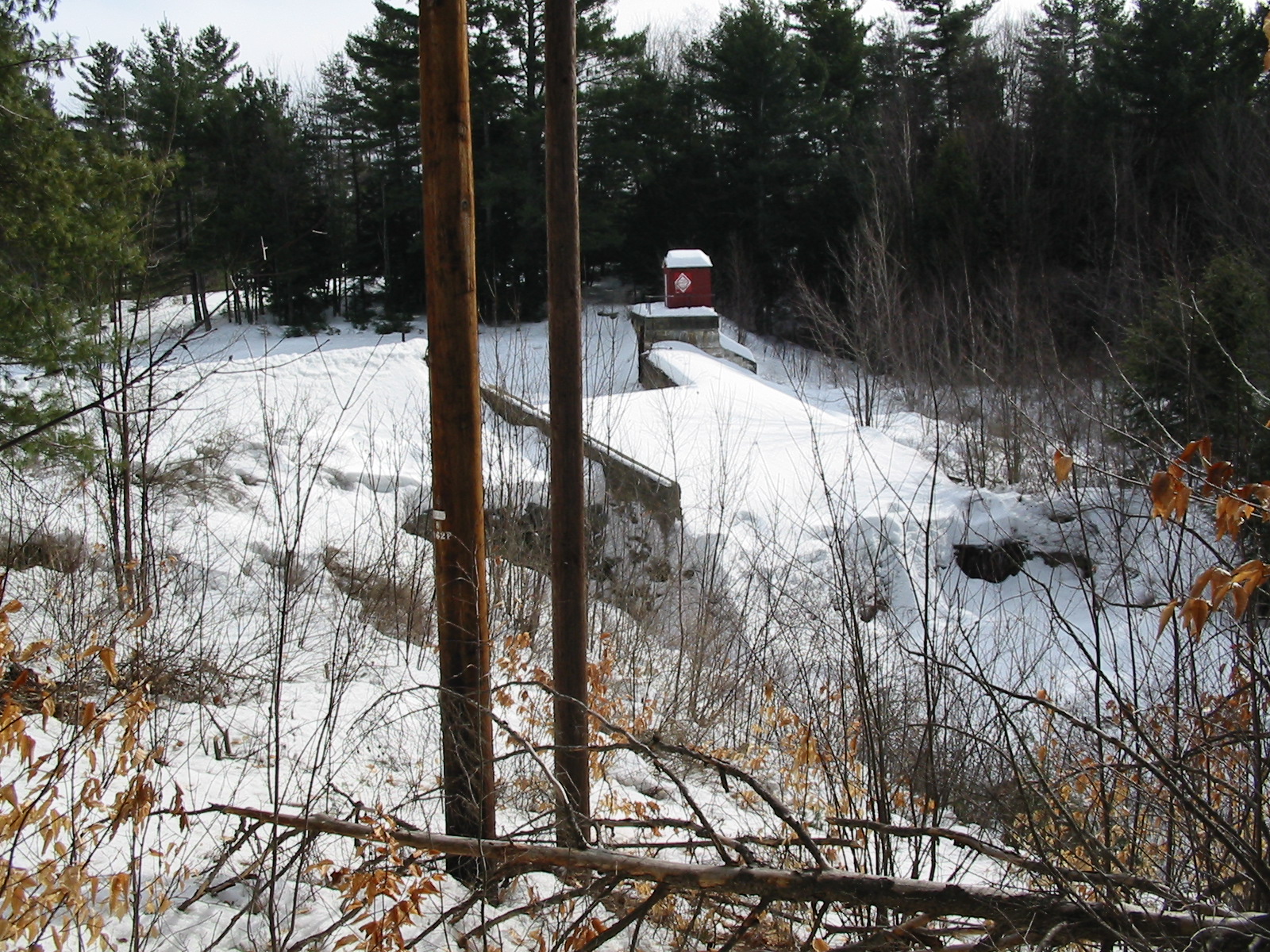 This was taken in the winter of 2002. The pond was drained. The two spillway abutments can be seen.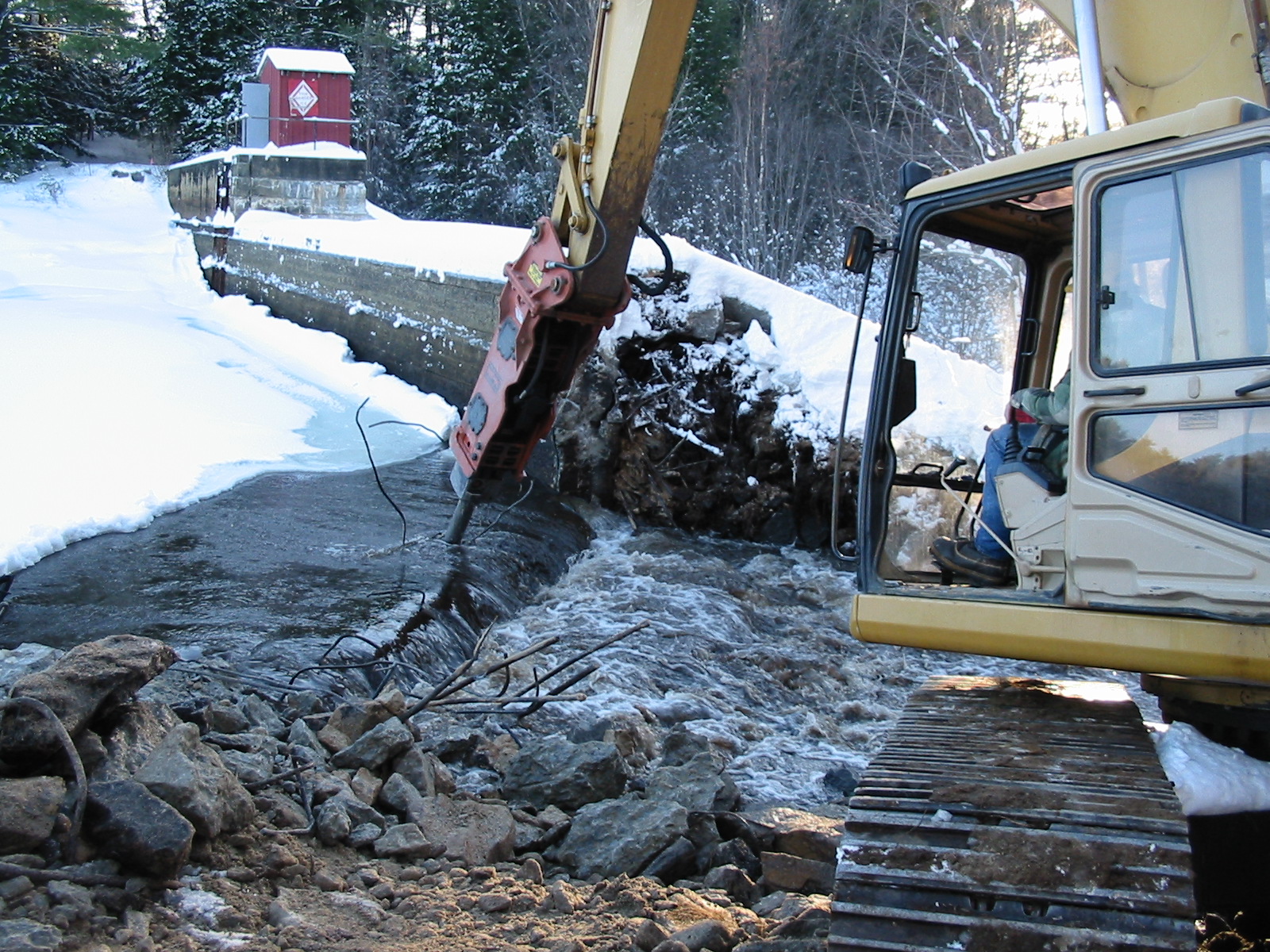 The excavator mounted 10,000 pound rock hammer opened a 15 foot wide by 12 foot high breach in the dam.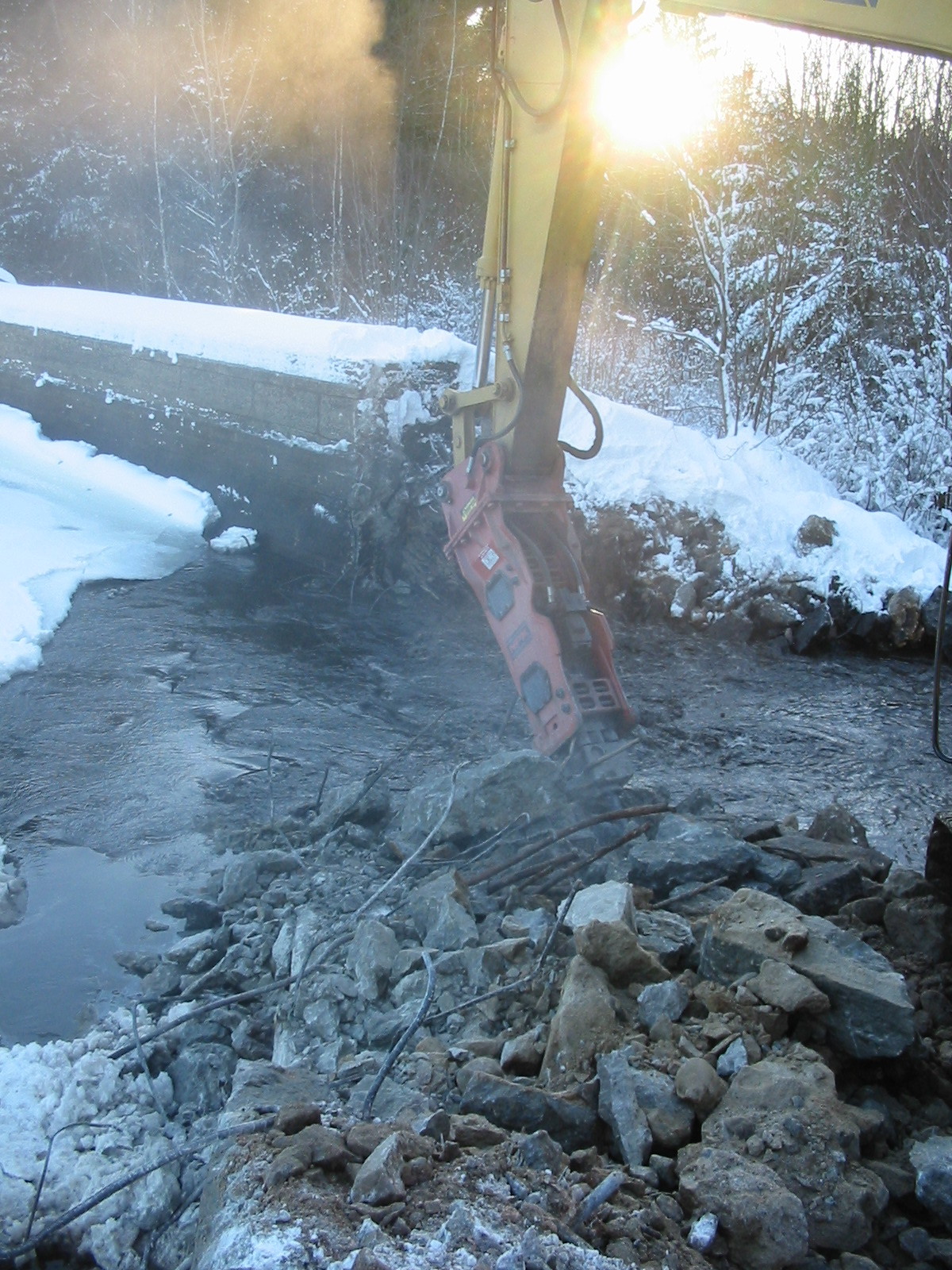 Another view of the excavator at work.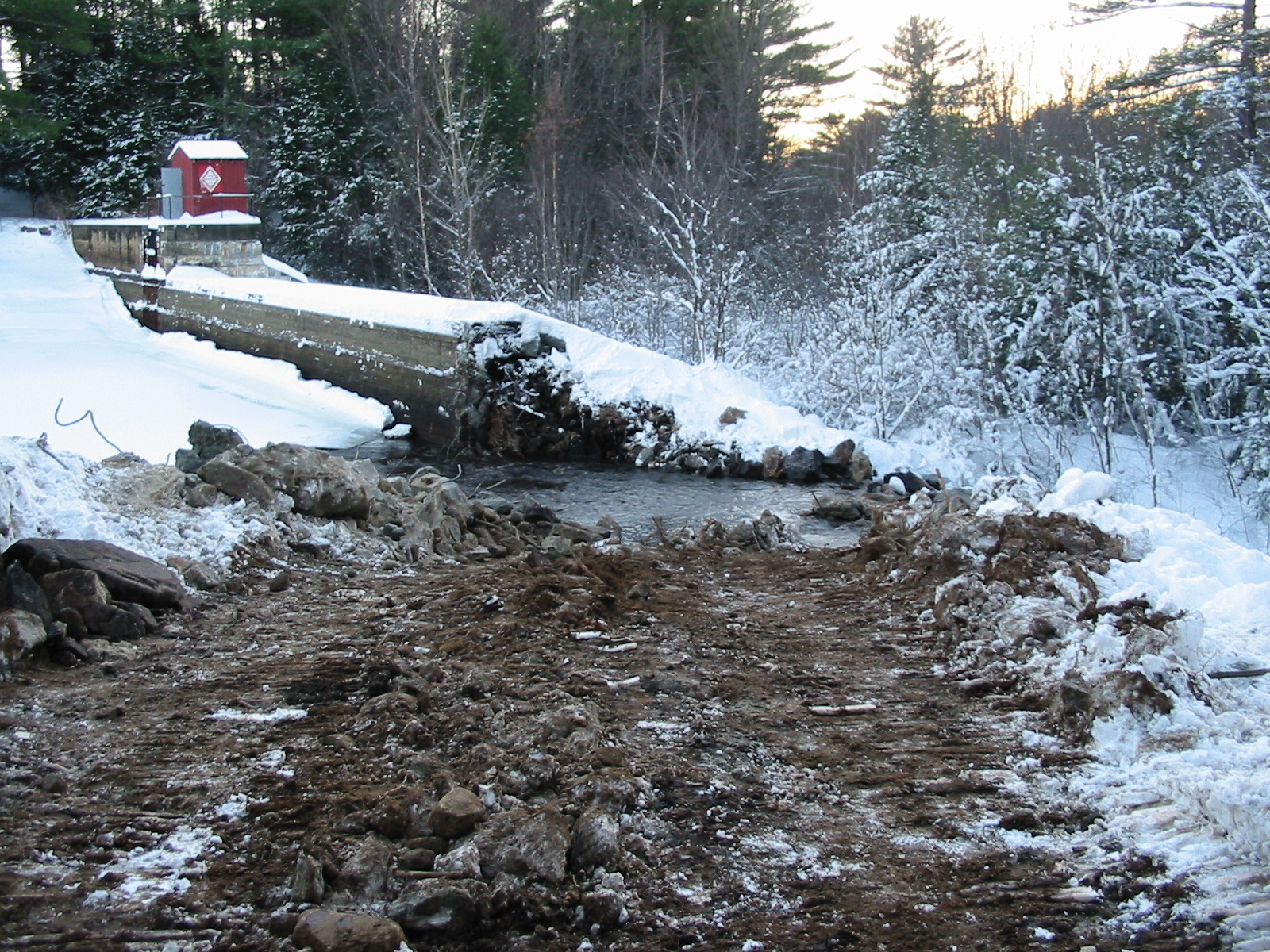 A view of the final breach.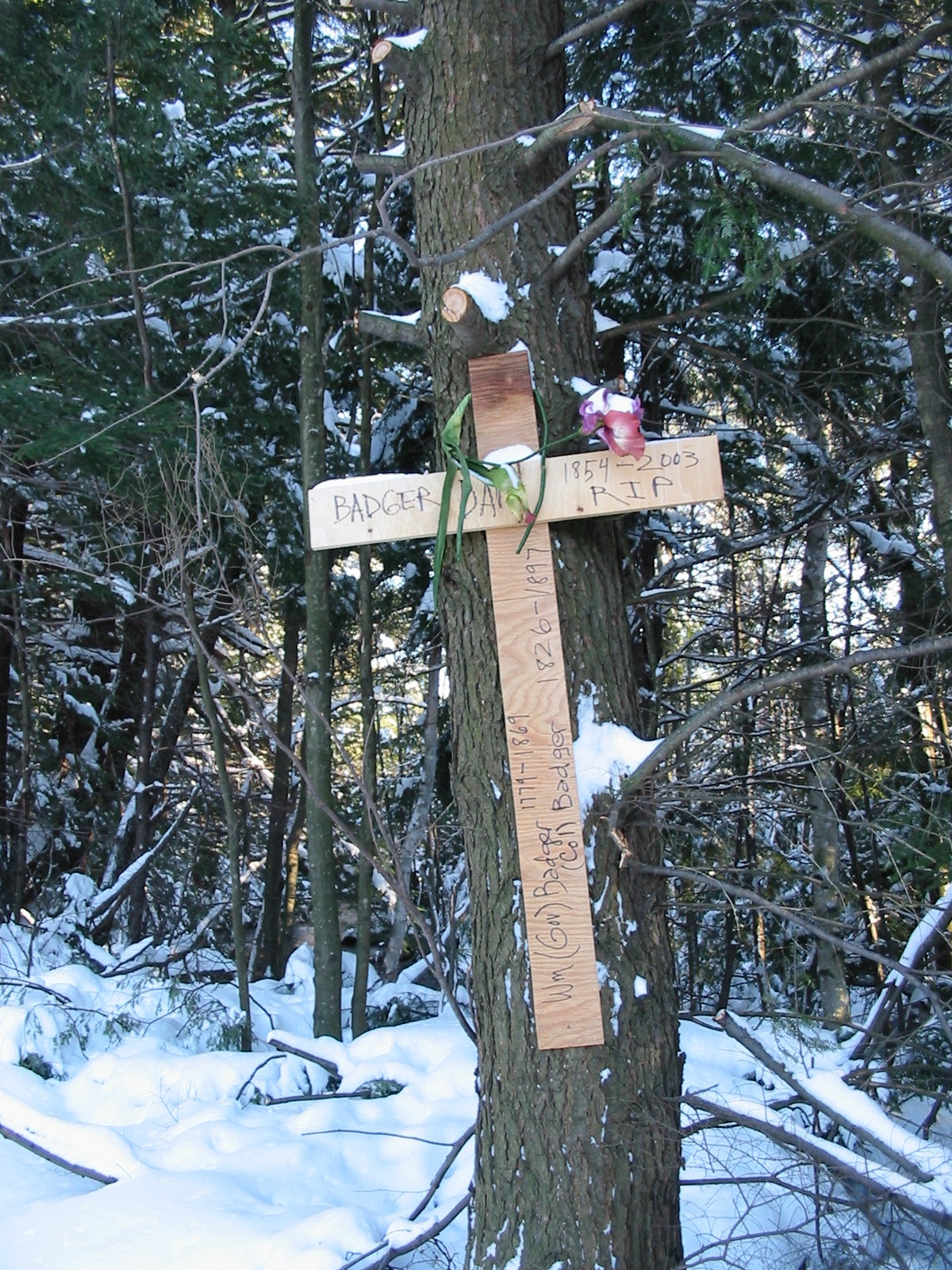 The removal process was extremely traumatic to both us and the Town of Belmont.