Bill Munch Web Page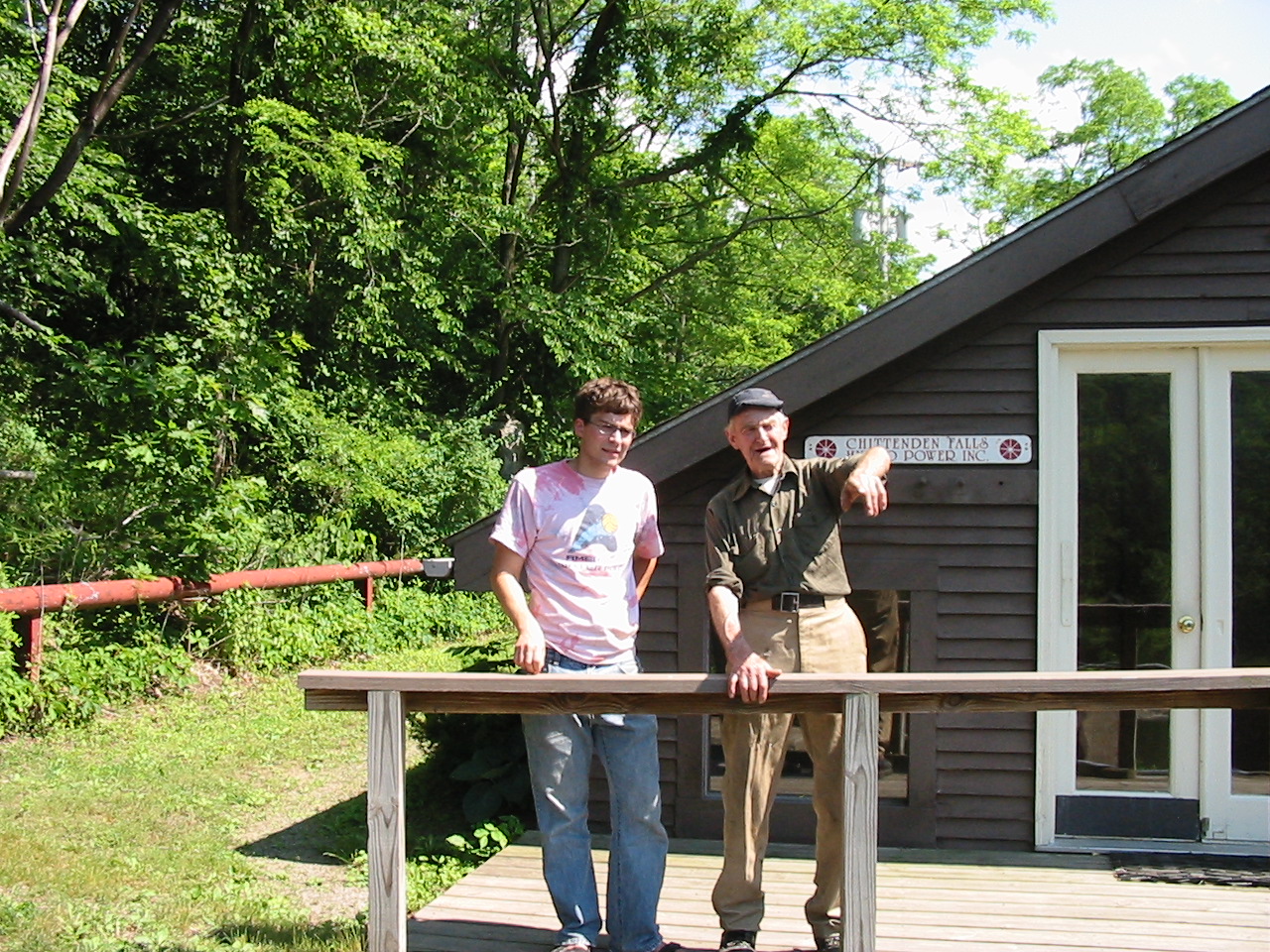 Here, Bill munch is extolling the virtues of Chittenden Falls HEP to Will Fay.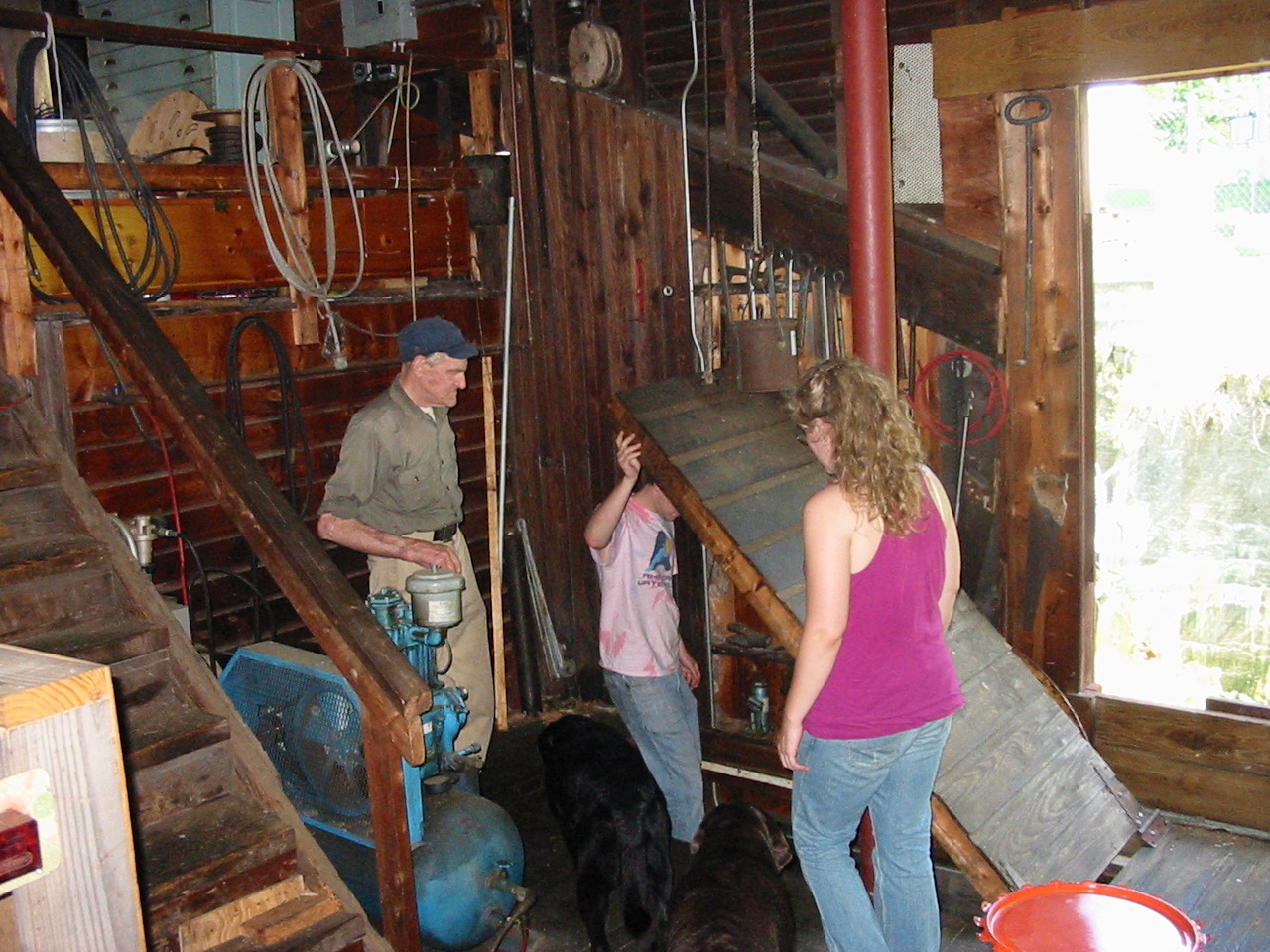 Will Fay, Bill Munch and Celesty are dropping through the trap door to observe the Chittenden Falls turbines.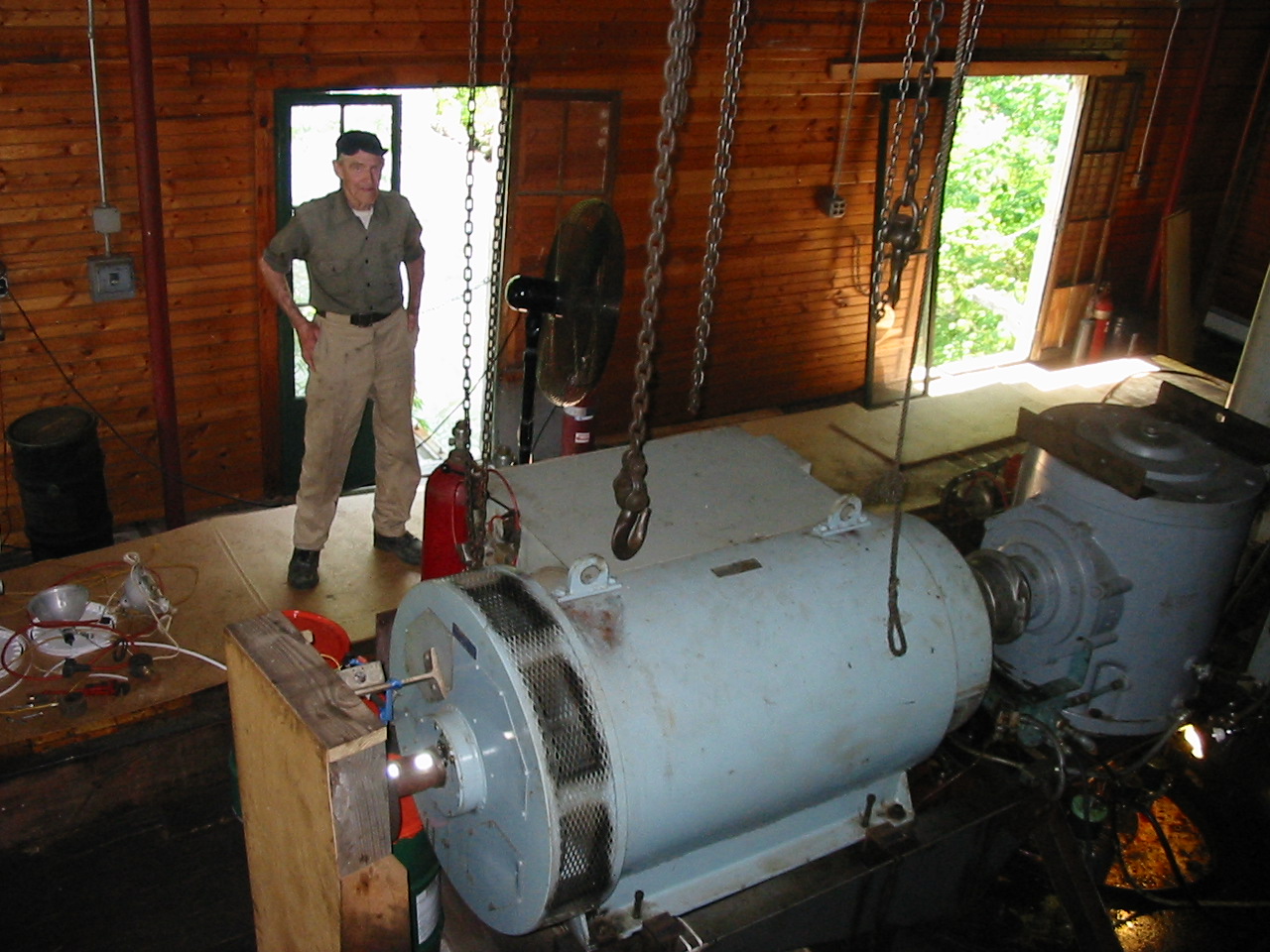 Bill Munch is admiring his handiwork. This is one of many hydroelectric stations that he brought on line.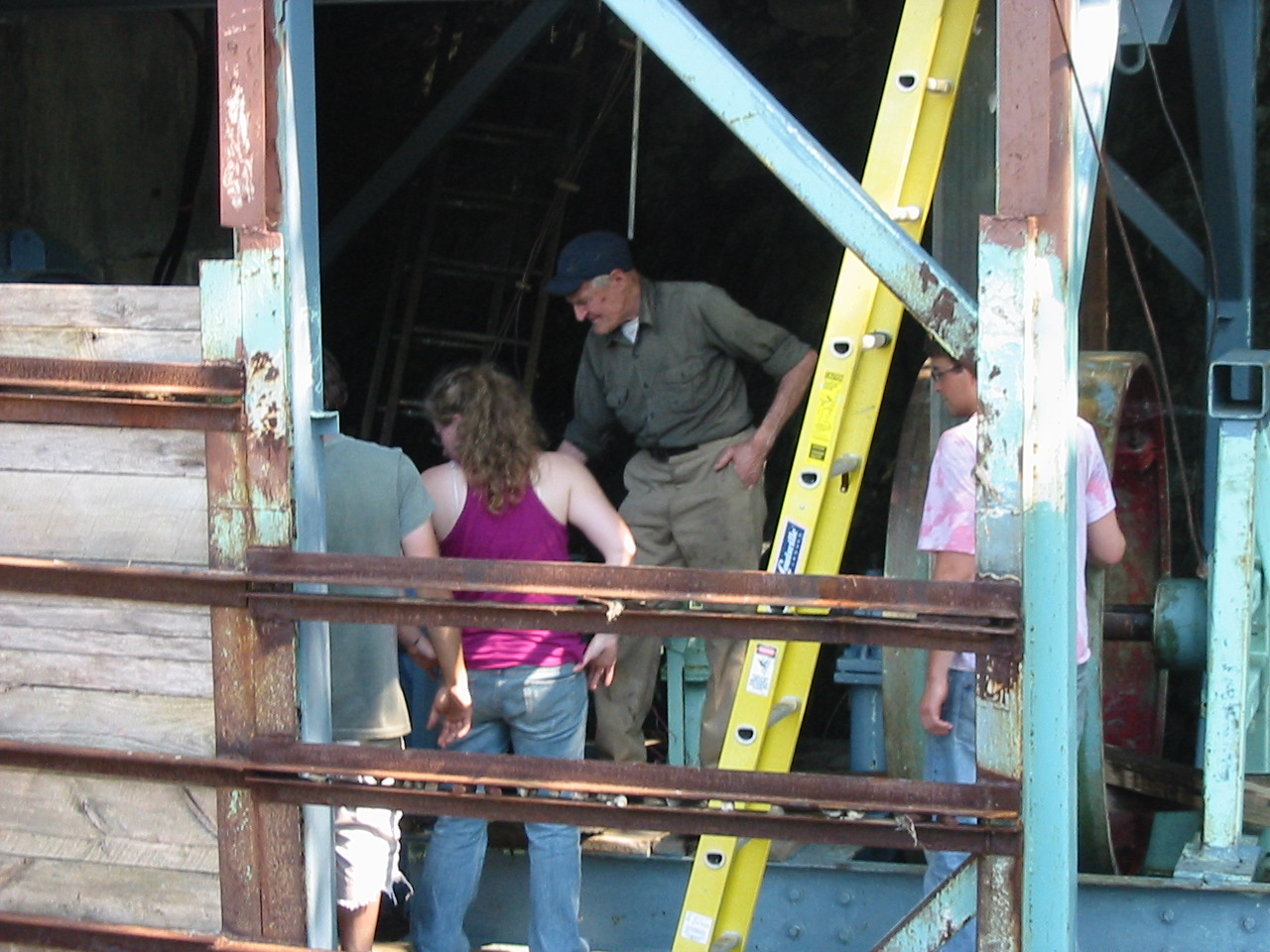 Our good friend, Bill Munch, explaining the Valatie Falls No. 2 turbine to Celesty and Will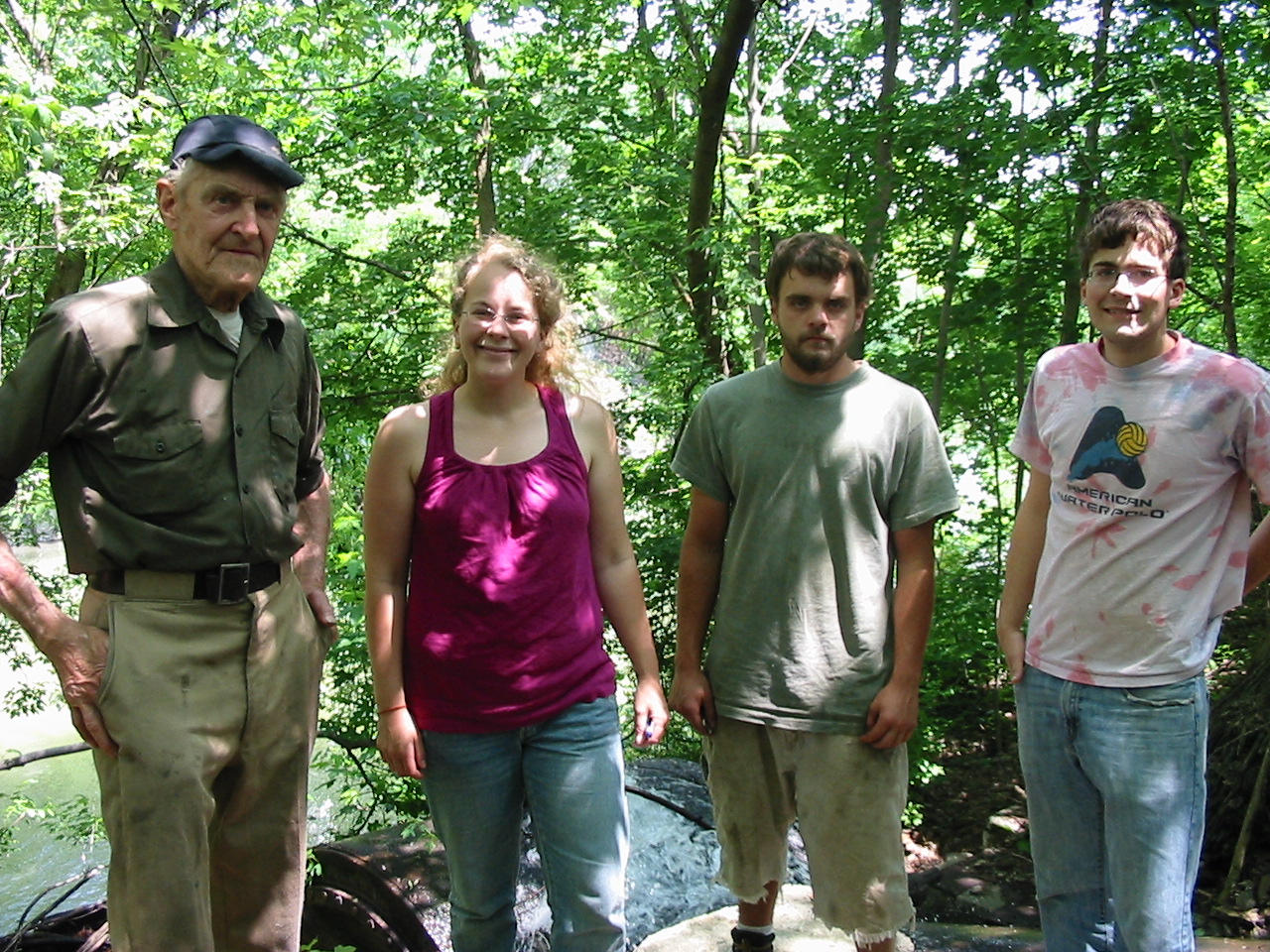 Bill Munch, Celesty, Ronnie and Will at Stottsville. Bill was advising them on site development scenarios.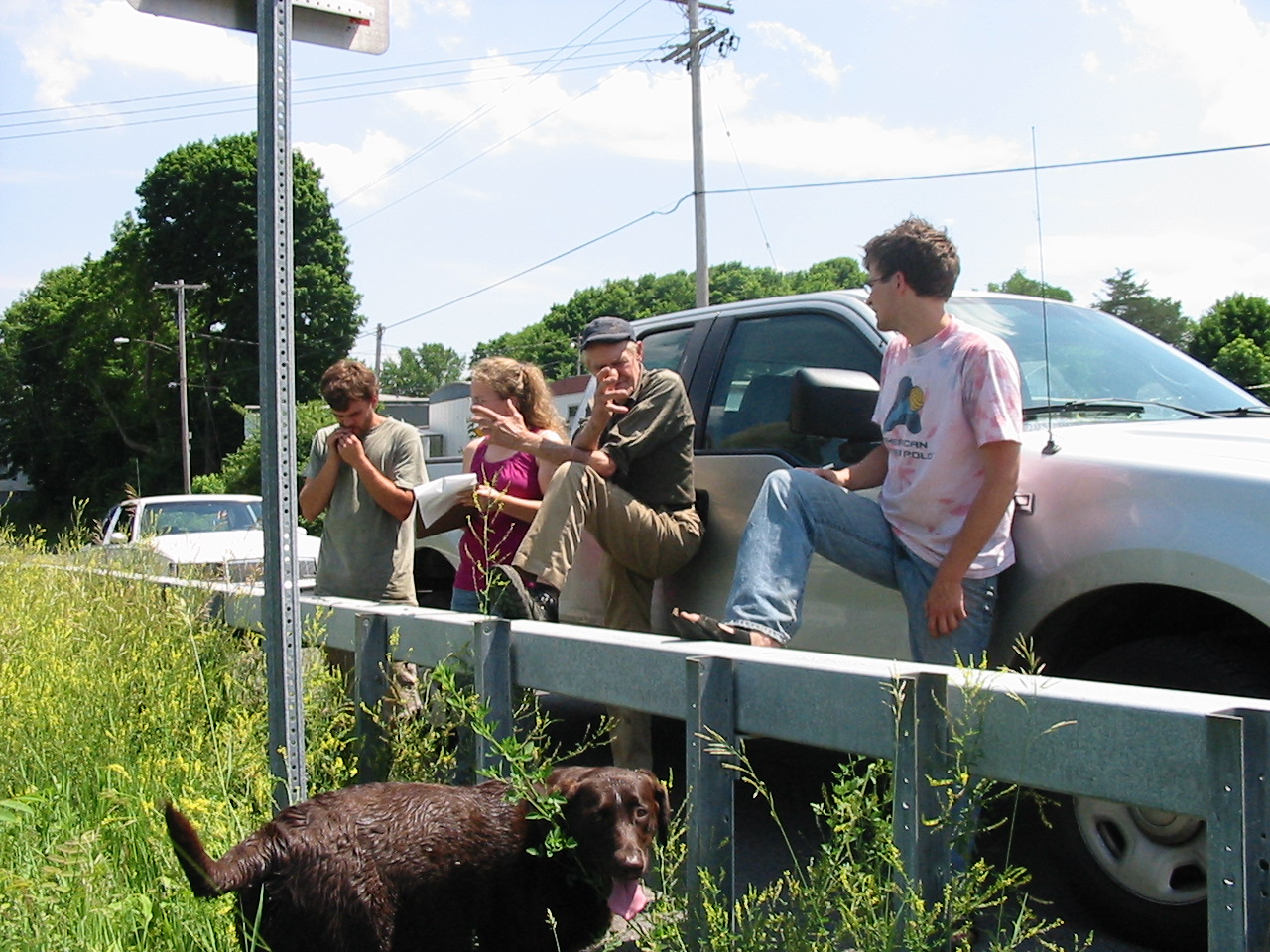 Bill doesn't like his picture being taken!!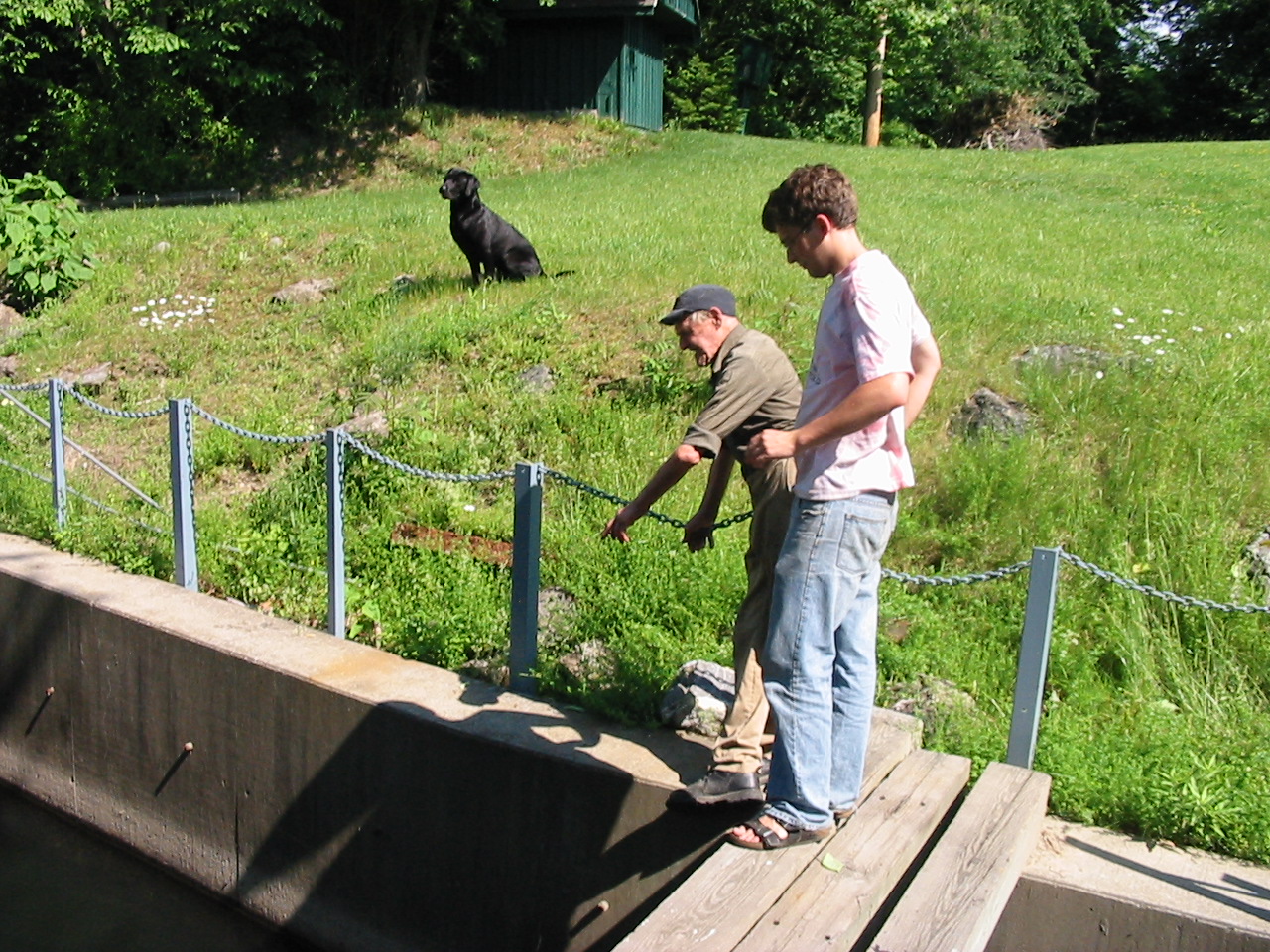 Here, Bill Munch is explaining the benefit of 45 degree sloping racks to Will Fay. King Tut is in the background barking out orders. When the racks are at a 45 degree slope, the water's velocity rolls the trash up the slope of the racks, to the top, where it is easily removed. Peter Clark's Collins site was the first time I saw 45 degree racks installed.
i Bill:

The date and time for my Dad's memorial service has been set. There are no calling hours.
I would be grateful if you would pass the information along to all interested parties . It will also be published in the Berkshire Eagle, and other newspapers this week.
Information on Services for Bill Munch
Date: Tuesday April 10th,
Time: 1 pm (13:00)
Place: Canaan Congregational Church, Canaan NY 12029
Immediately following the service there will be a Coffee and Cake Reception at the Canaan Volunteer Fire House 0.10 mile from the church. The reception will give all of us who knew him an opportunity to share anecdotes and further celebrate his life. Please canvas your memory banks so you can share your remembrances with us !

In Lieu of Flowers Donations, including scrap copper, may be made to:

The Canaan Protective Fire Company, Canaan NY 12029
The Canaan Congregational Church , Canaan NY 12029
DIRECTIONS TO CHURCH:
The church is located at the intersection of State Route 295 and County Route 5 in the town of Canaan, NY. There is a blinking yellow caution light at the corner.
Coming north From the Taconic Parkway:
exit at the Route 295 exit (last exit before toll); at end of exit ramp make left; after very short distance make right onto Route 295; proceed about 6 miles to the blinking yellow light.
Coming east on I-90:
Exit at the Taconic Parkway exit (B-2) and then take the exit immediately after the toll booths; at end of exit ramp turn left and proceed to end; make left onto route 295 and proceed about 5 miles to blinking yellow light.
Coming west on I-90 from Massachusetts:
exit at the first exit in New York State (Exit B-3, New Lebanon/Austeritz); make right at end of exit ramp onto route 22; proceed to first traffic light; make left onto Route 295; proceed about 4 miles to blinking yellow light.
--
Bob Munch
March 31st, 2012:
Dear All:

It is with great duress that I inform you that my friend and mentor, William (Bill) Munch has passed away. Bill started out in the hydro business in the 30s and 40s building hydroelectric plants with his father. He was a great electrical engineer. He built the electrical switchgear for the Valatie Falls, Thorndike and Tannery Pond HEPs among many. Bill was the guy we all called with an arcane, unsolvable electrical problem. He always knew the answer! Attached is a wonderful photo of Bill and my kids, Celeste, Ronnie and Will. He hated having his photo taken. Here he is advising them on how to rebuild an old turbine. I will miss this gentle, shy, brilliant, generous, good hearted giant of a man and his easy going smile. The funeral arrangements are being made. I will let you know when and where and what his family's arrangements will be.

Sincerely,

Bill Fay