Fiske Mill Home Page
Chris Krueger purchased the Fiske Mill site in 2005. The site had been constructed in the mid 1980s by the owner of the Essex Turbine Company. The propellors shafts had failed and the props were in the tailrace. Chris has been working diligently to get the site operational. As part of the FERC license transfer, Chris had to agree to install a fish ladder. He has come up with a unique ladder design, manufactured from structural steel. Celeste, Will, Ian Smith and I have been assisting Chris with rigging machinery in and out of the powerhouse.
Celesty and Will getting ready to pick a roof hatch. Queen Cleopatra is supervising.
The turbine pit gallery.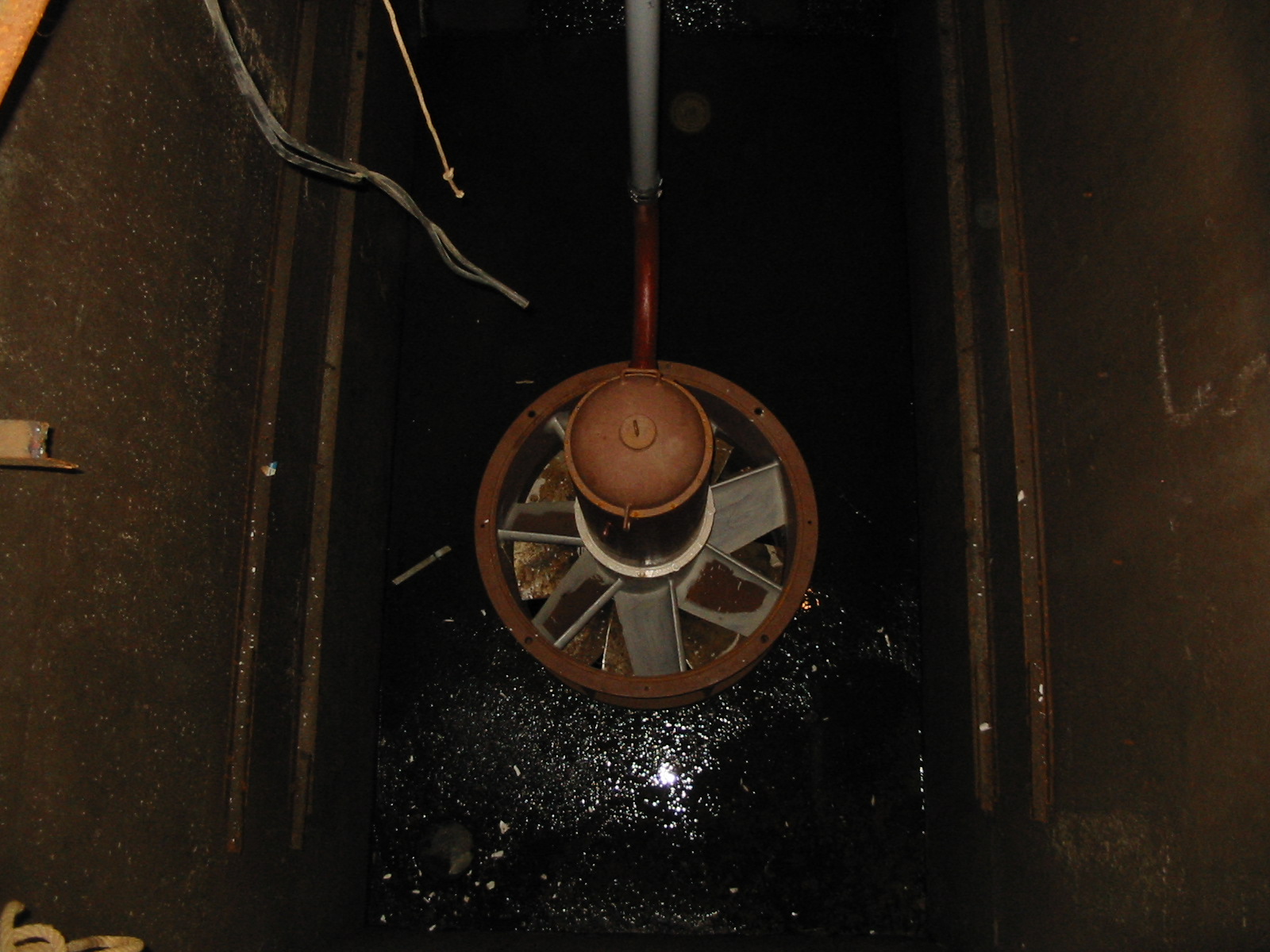 Three weekends previously, Will, Ian Smith, Chris and I re-installed the base flow unit. Chris worked through the holidays to rebuild the unit. We used "Big Red" to lower it through the hatch in the powerhouse roof.
This is the little guy's, big brother. We need to pull it out. The propellor shaft broke in half and needs to be replaced.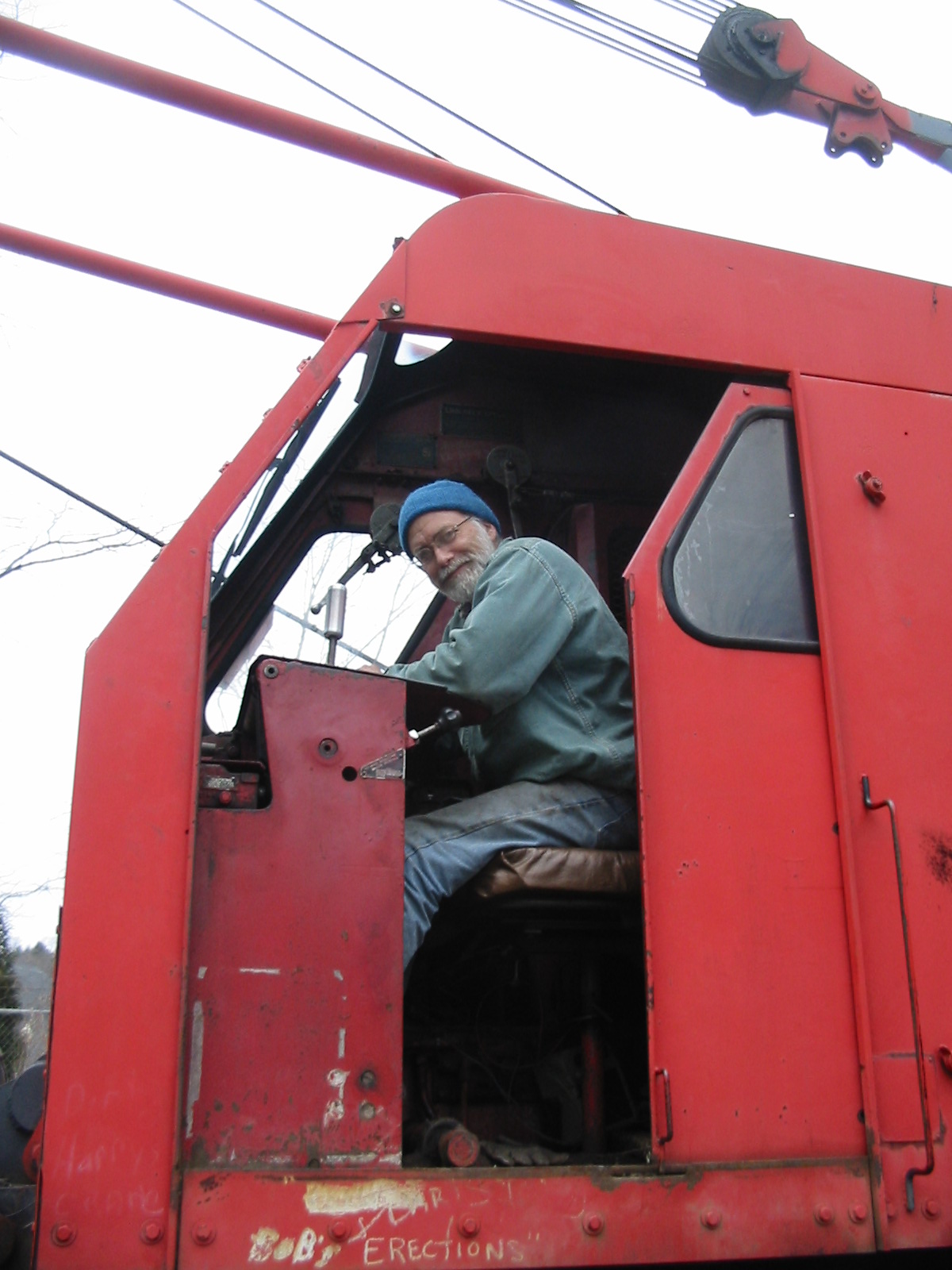 Mighty Chris Krueger at the controls!!!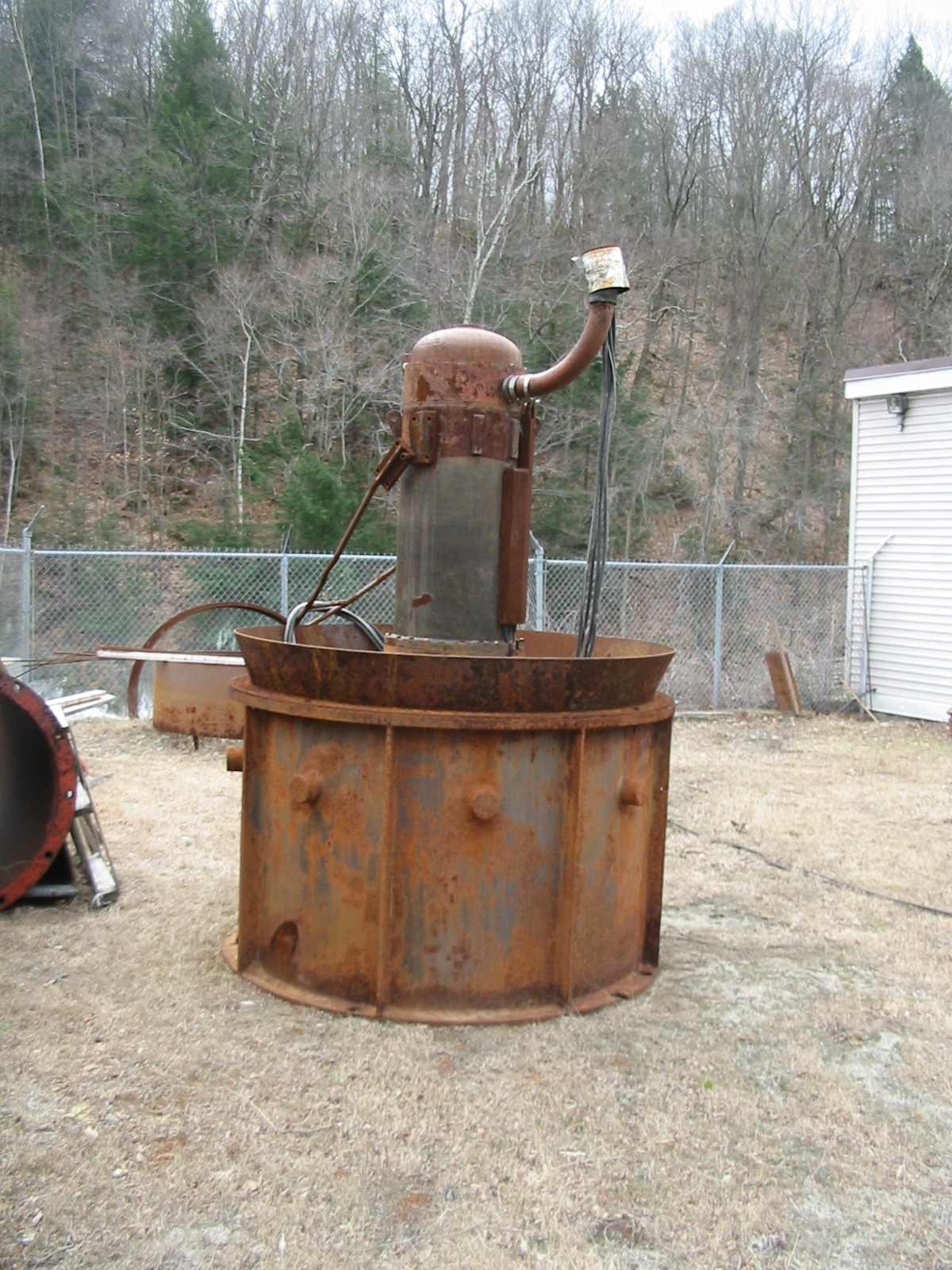 An Essex submersible turbine.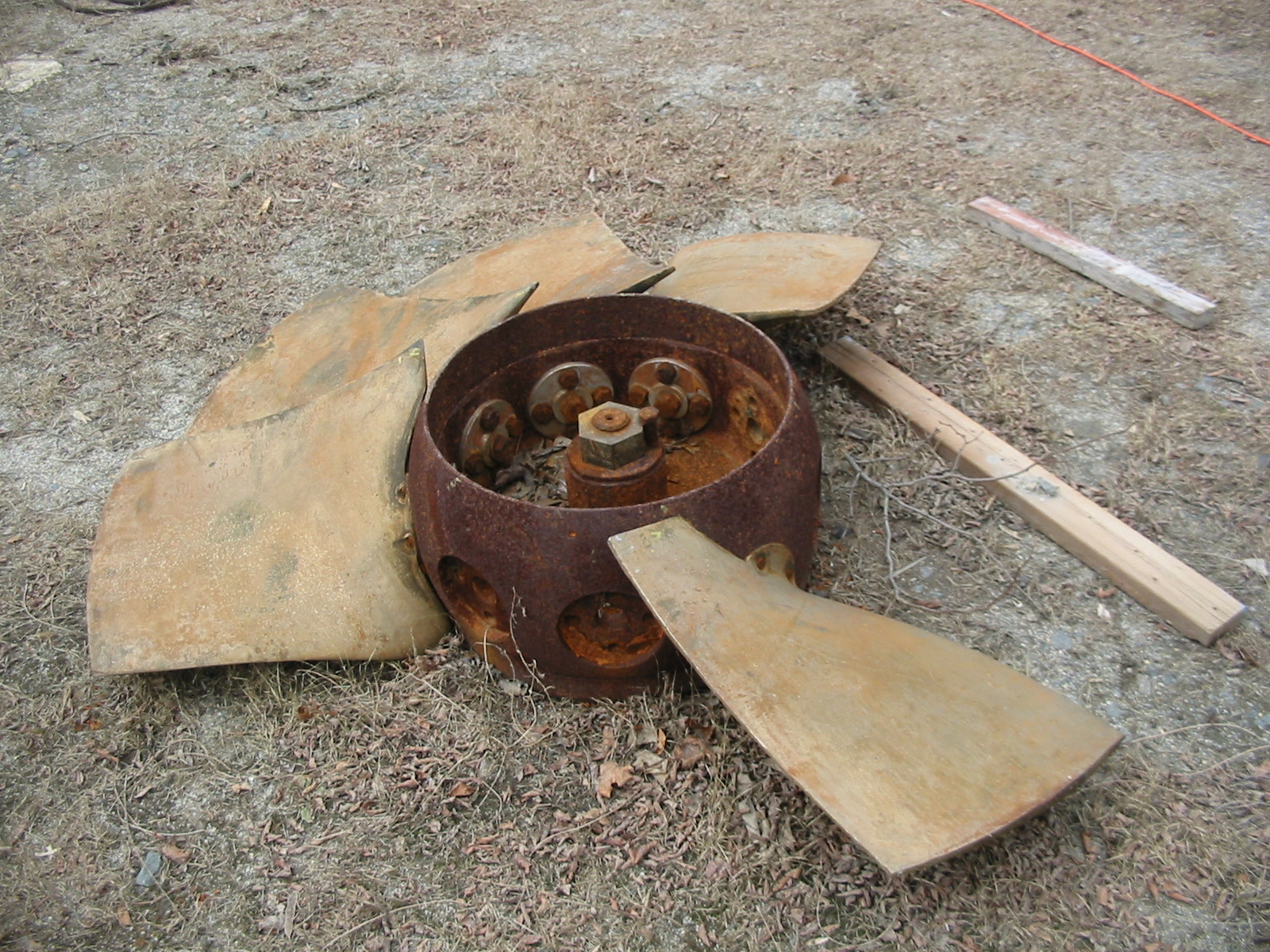 The remains of one of the big propellors. Chris pulled it from beneath the ice of the frozen tailrace. He actually cut a hole in the ice and went in with a scuba outfit. Using a rope as a guide back to the hole, he searched for the runners, found them and one by one pulled them out of the ice with a cable attached to the crane. Chris was a little chilly by the time the runners were on dry ground!!!!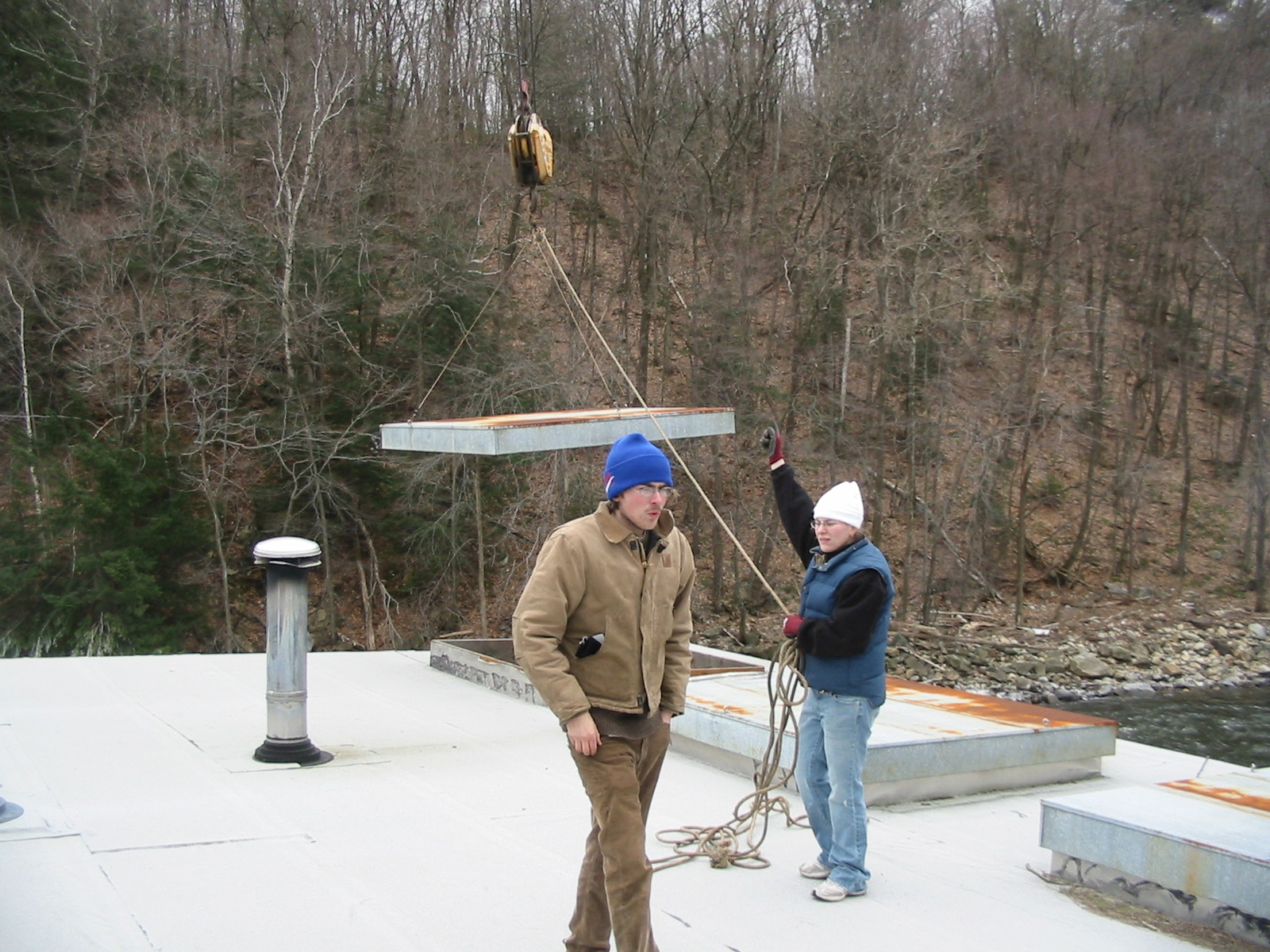 Celeste and Will pulling the hatch cover. Chris is operating "Big Red".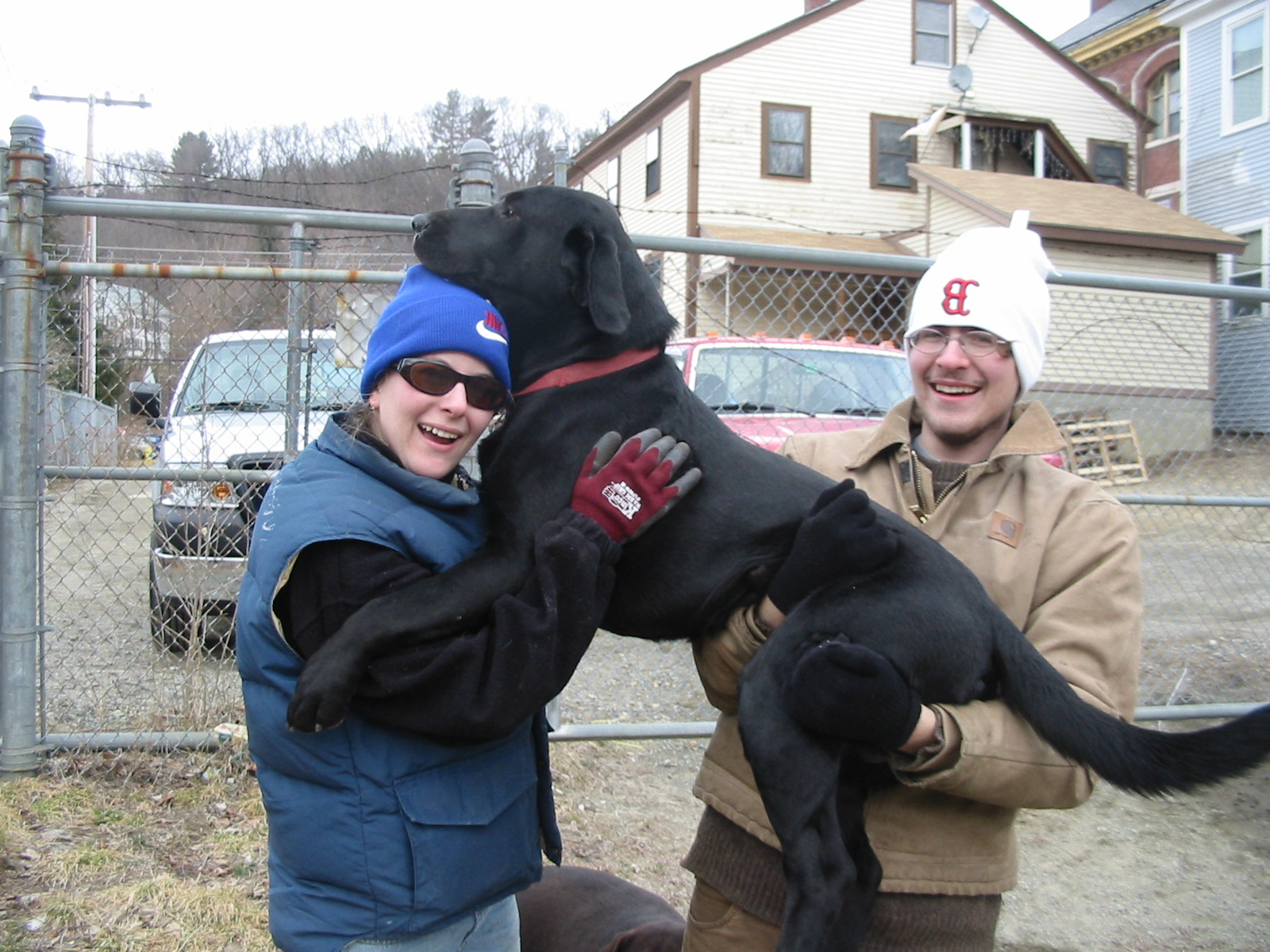 A rare picture of the supervisor dog, King Tutankhamun. He is constantly in the back ground barking out orders!! When Chris is being a cowboy, Tut shows his irritation by peeing on the crane's tires!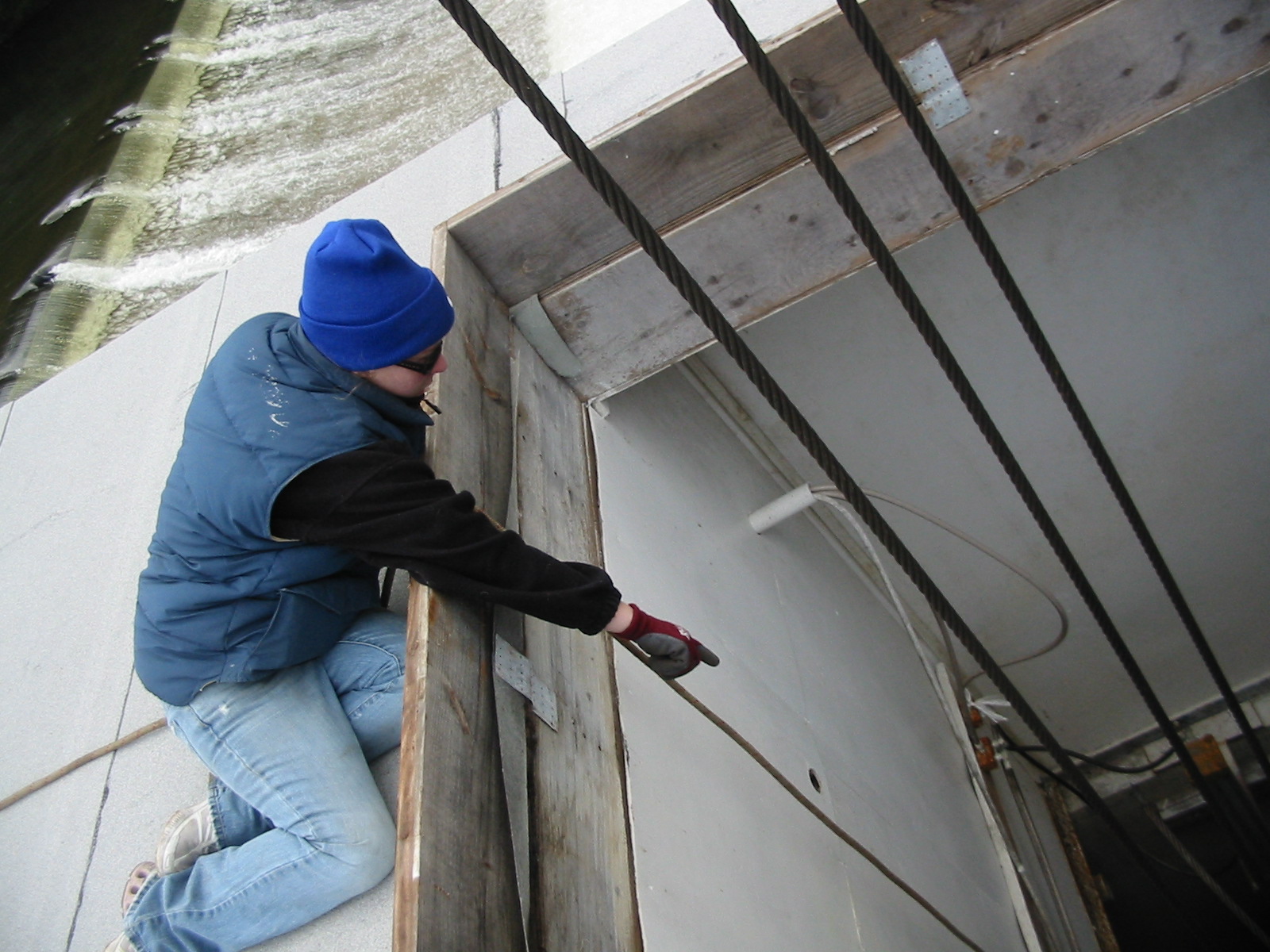 Celesty relaying crane commands.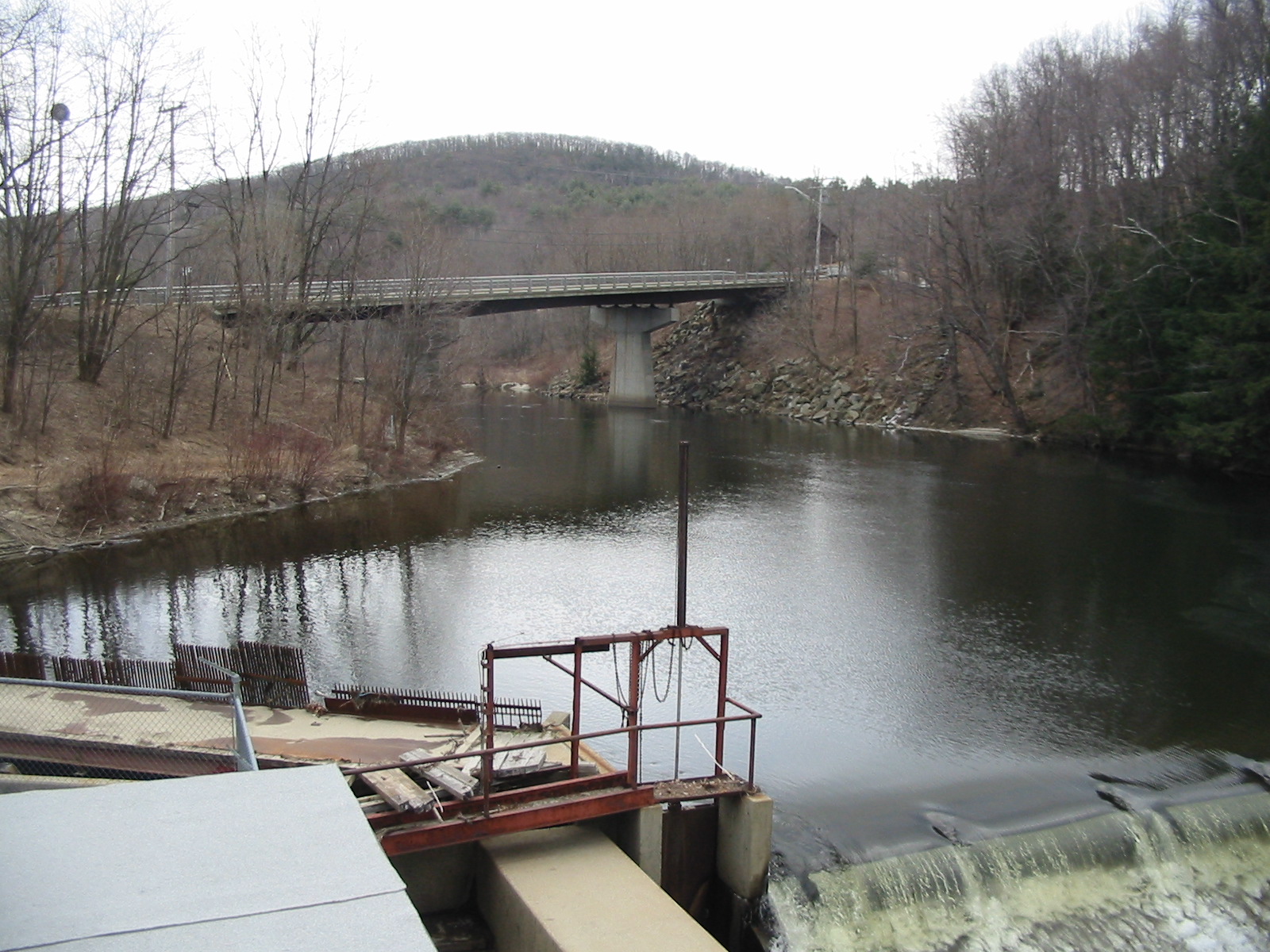 Fiske Mill impoundment. This was after the great flood. Notice that all the heavy timbers, that formed the trash rack catwalk, are either missing or piled helter skelter from the flood waters.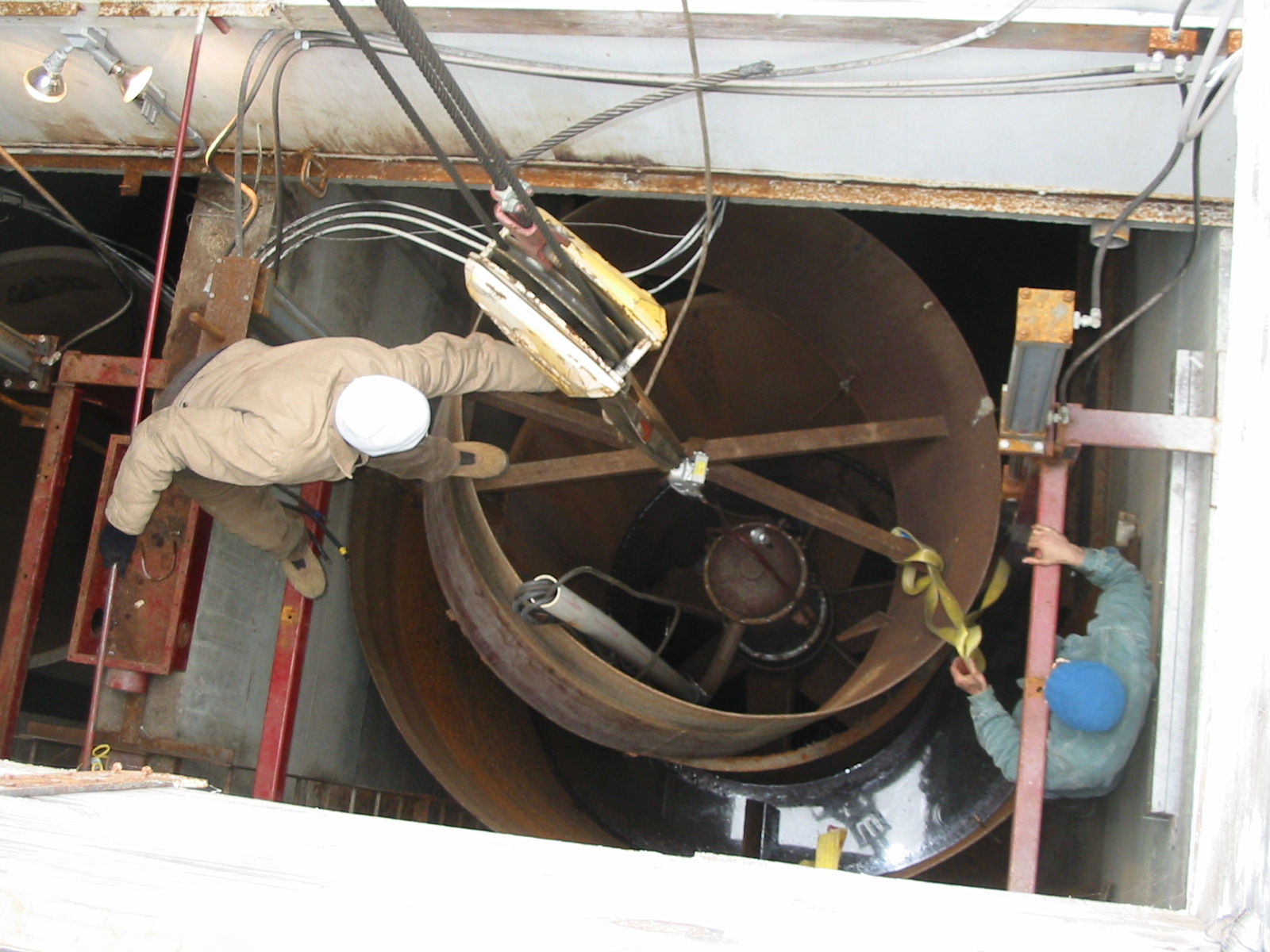 Chris and Will rigging out the cylinder gate extension.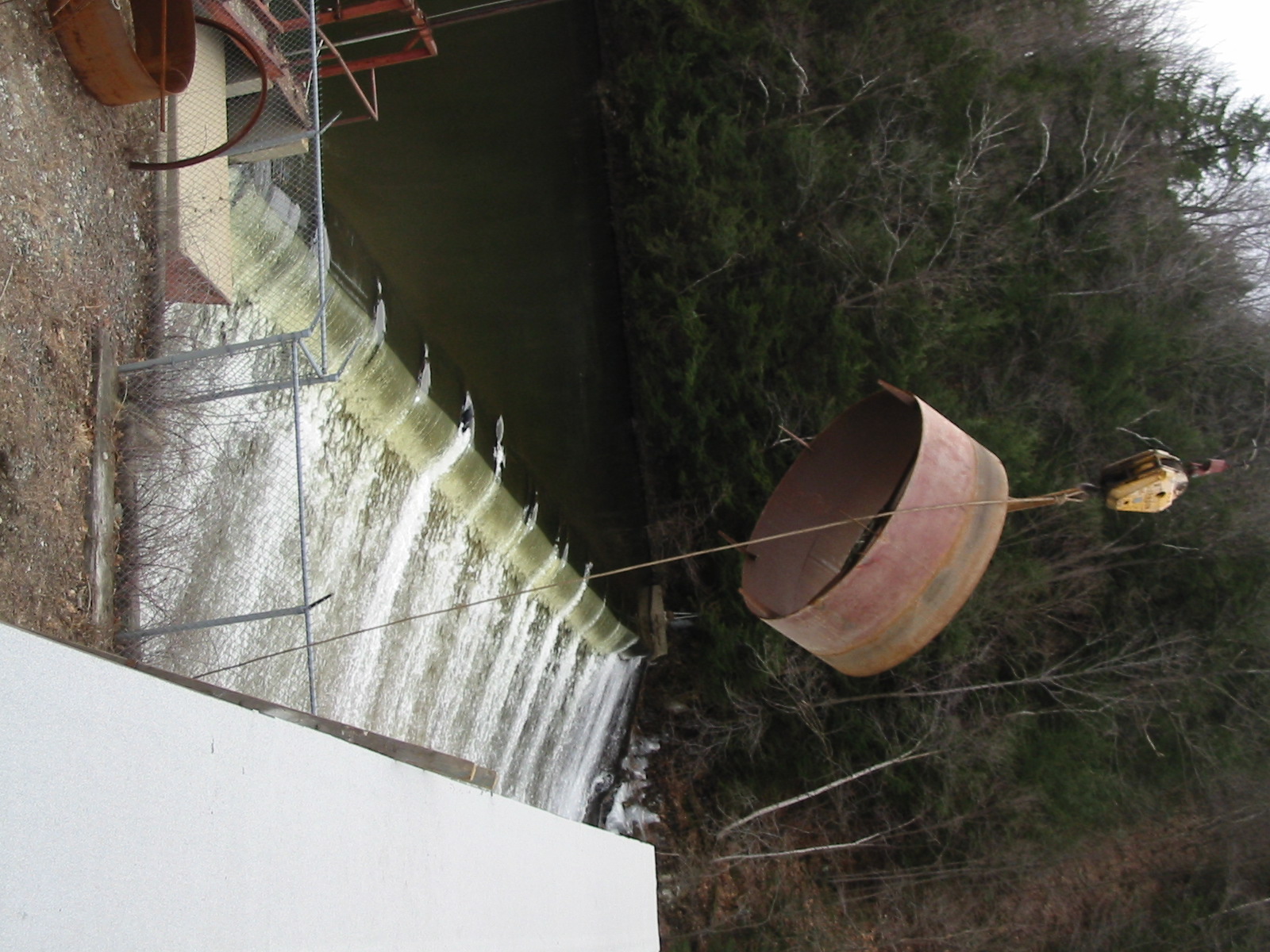 The cylinder gate extension flying through the air.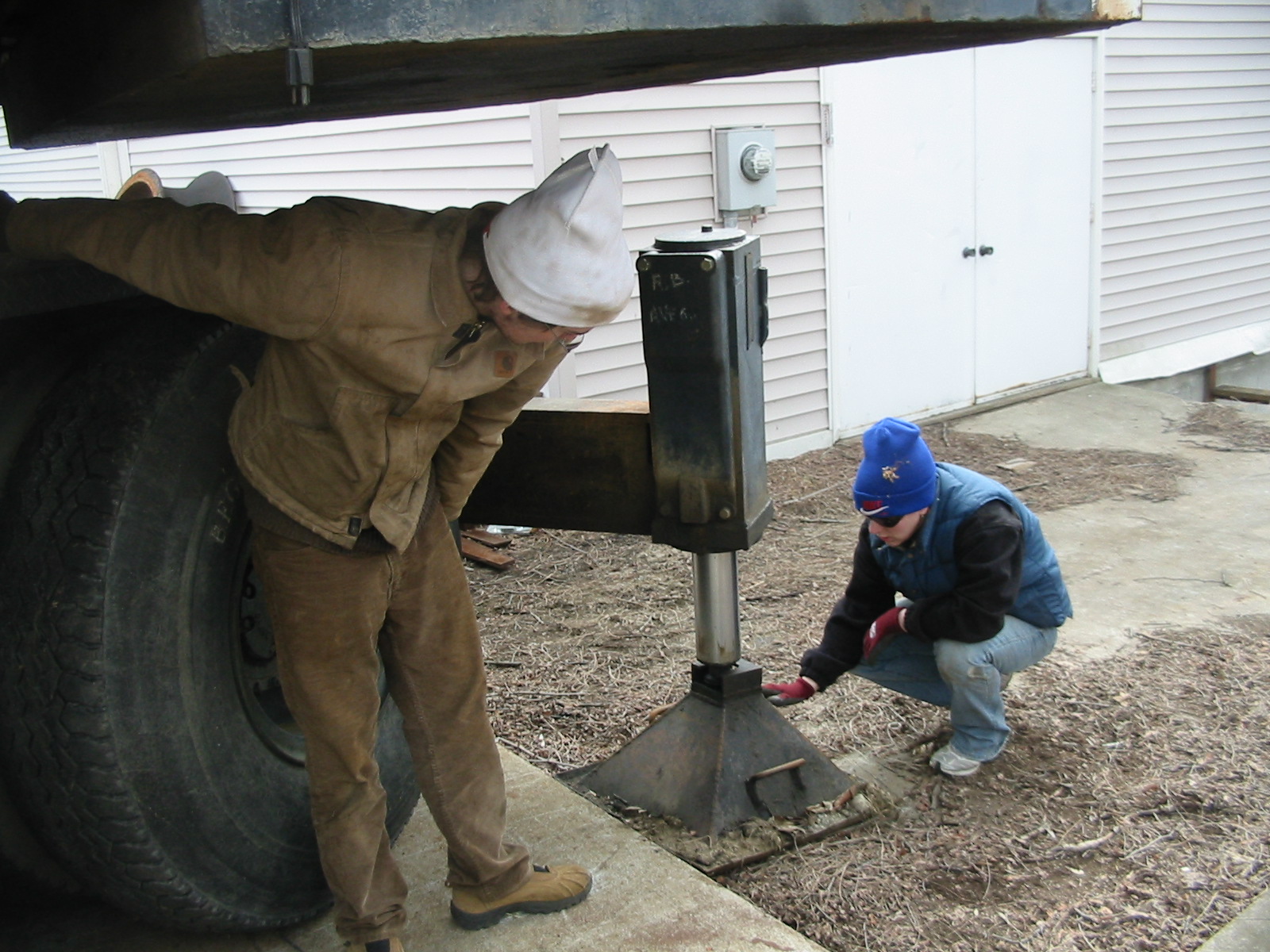 We had to move the crane closer, to attempt to remove the big machine. We have moved the crane and Celeste and Will are setting one of the crane feet.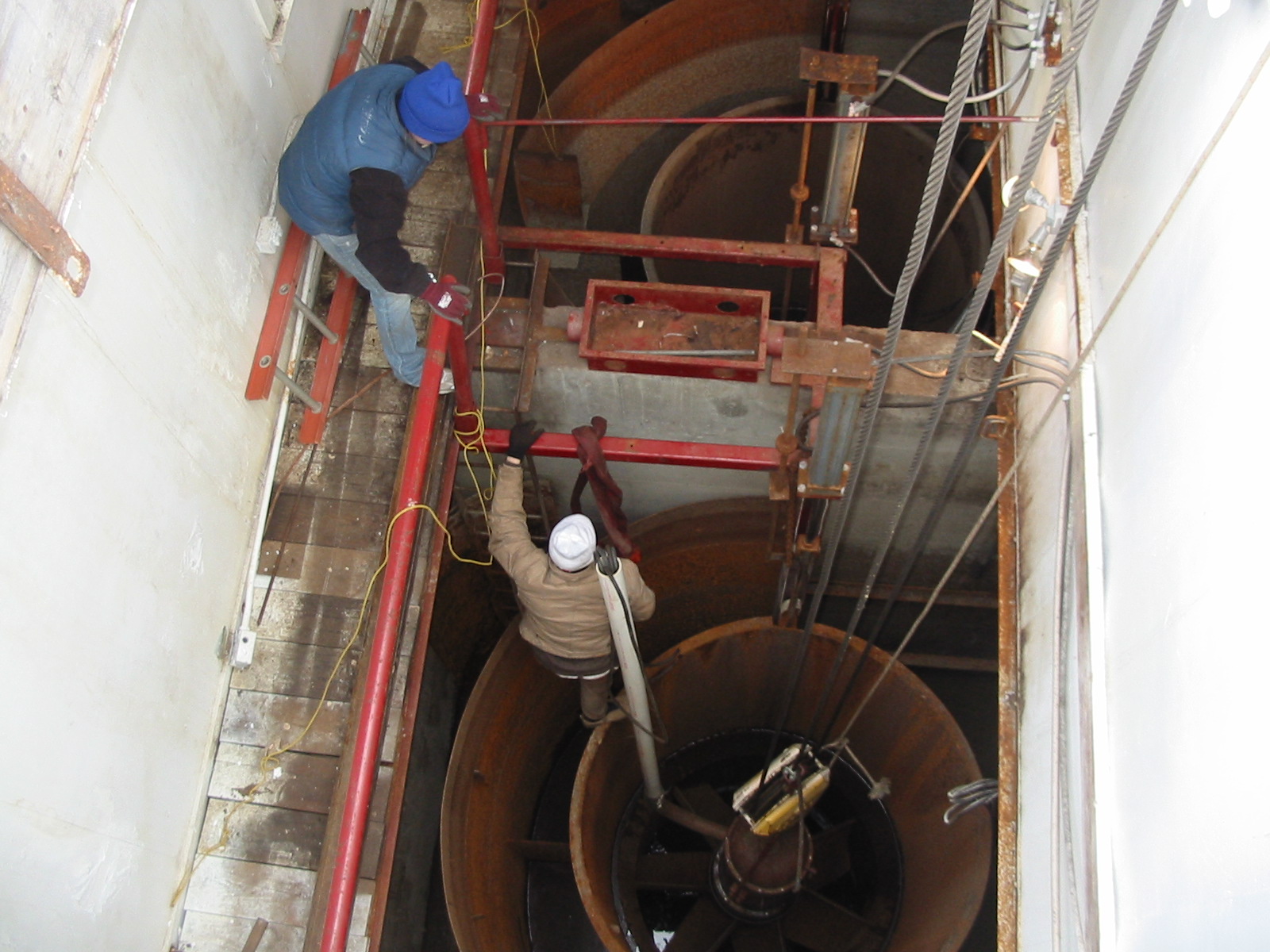 Will and Celeste setting the crane hook on the big unit.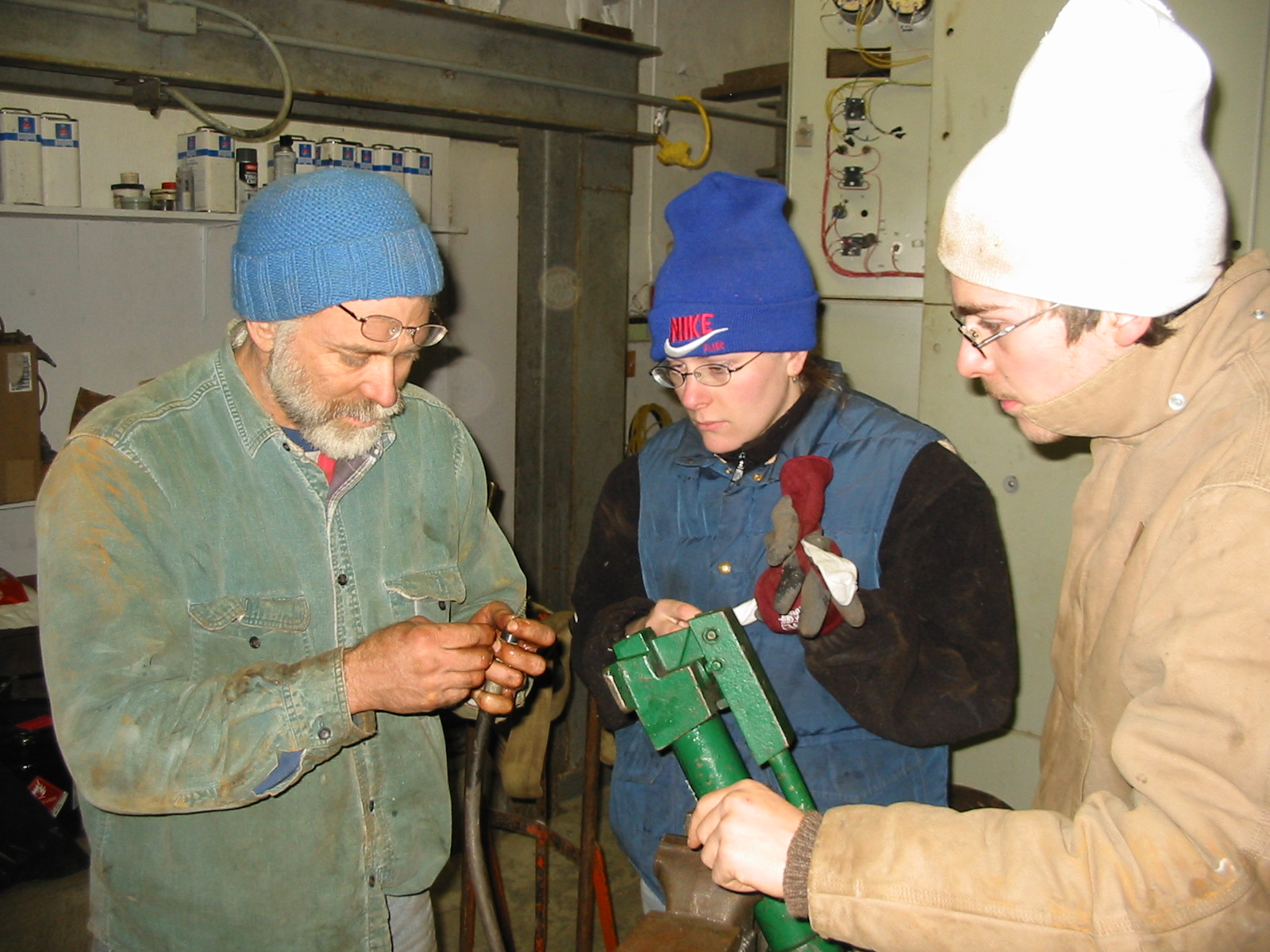 The unit was rusted solid in the draft tube. Here, Will, Celeste and Chris are repairing a porta-power. They are going to jack on the edge of the draft tube and try to push the TG set up, out of its rusty seat.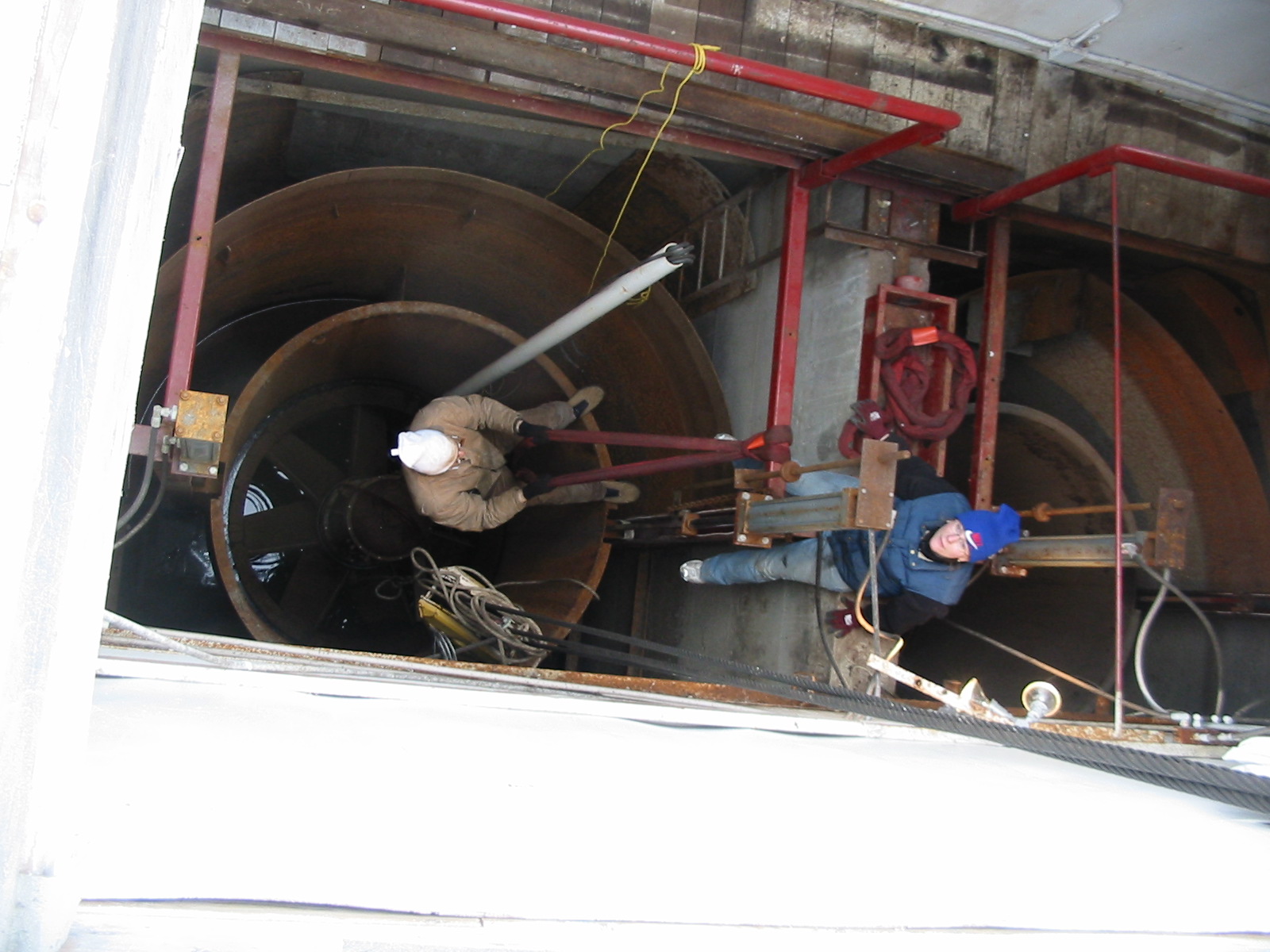 Will is rapelling down the side of the cylinder gate, to get to the top of the turbine, to set the crane hook.