LAKE MAY PELTON WHEELS

Out of Lee, Massachusetts FRL has acquired three complete Pelton wheel hydraulic turbines. FRL has since salvaged the equipment out of the powerhouse and it is sitting by our warehouse. These machines come with three runners, three pelton cases, six bearings, six bearing pedestals, three pelton deflectors, three complete pelton nozzles, three high pressure valves, three high pressure pipe flanges, two Pelton and one Woodward governors, two induction generators, and one synchronous generator. The Pelton wheels are 330 HP at 410 ft of head and at that head they rotate at 600 RPM. The synchronous generator is a Westinghouse, It is 300 kva at a 0.8 power factor. It generates at 2300 volts and turns at 600 RPM. A couple of the coils to this generator are bad but all the other ones are good. The name plates off the two induction generators are missing but to the best of our knowledge they are 250KW generators and operate 2300 volts and 600 RPM. The shafts to the two induction units were cut at the couplings but they are easily repairable. FRL has a machine shop that can fix these shafts. All the generator bearings are included. The Pelton buckets are in excellent condition, with no holes or major pitting. Also a full set of extra buckets was included. Lastly the original power house drawing was located.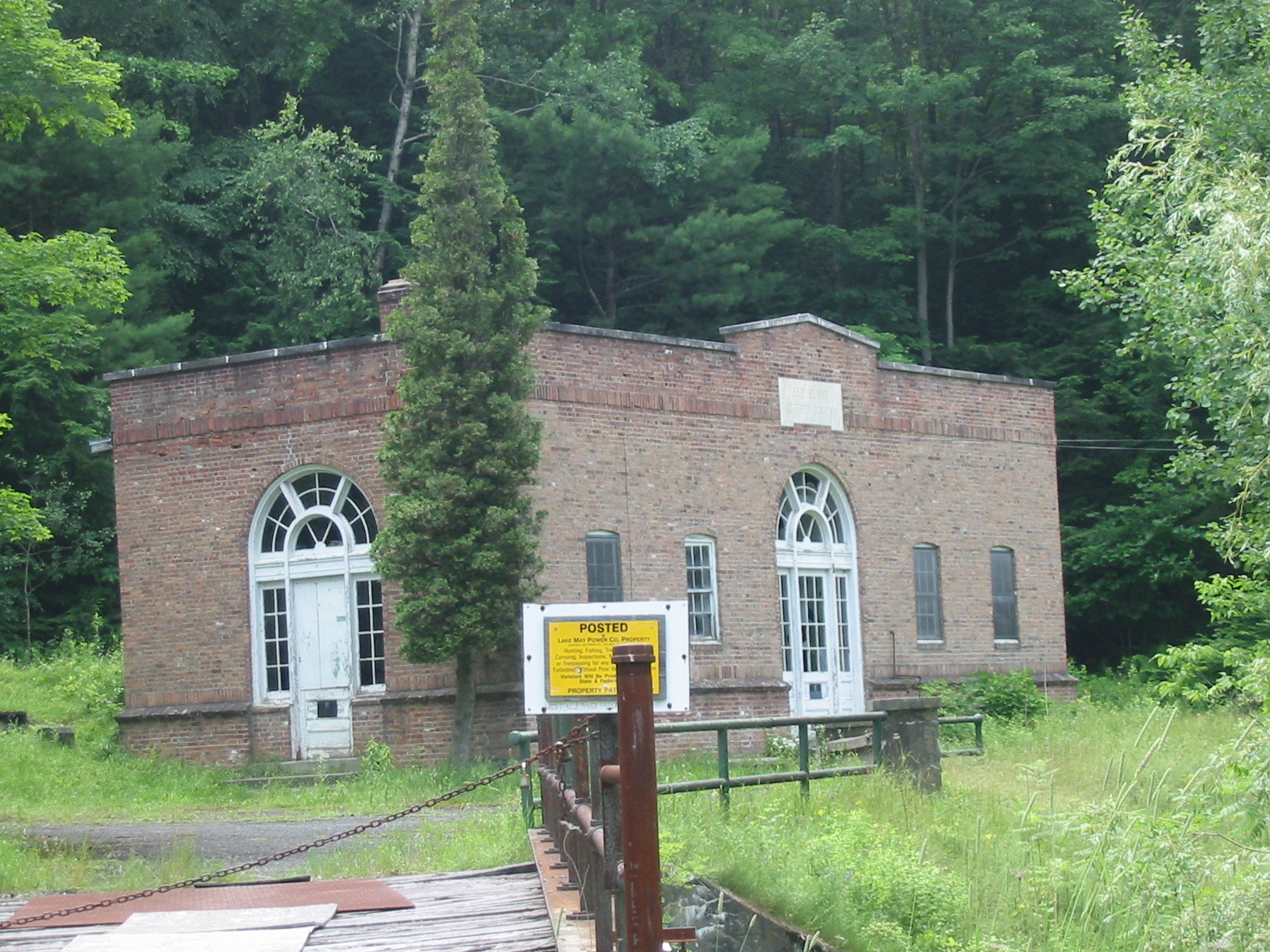 Lake May Power Company, Lee, MA
Note how we reinforced the bridge in order to cross it with the hydraulic crane
Celeste Fay wondering what the best rigging points are.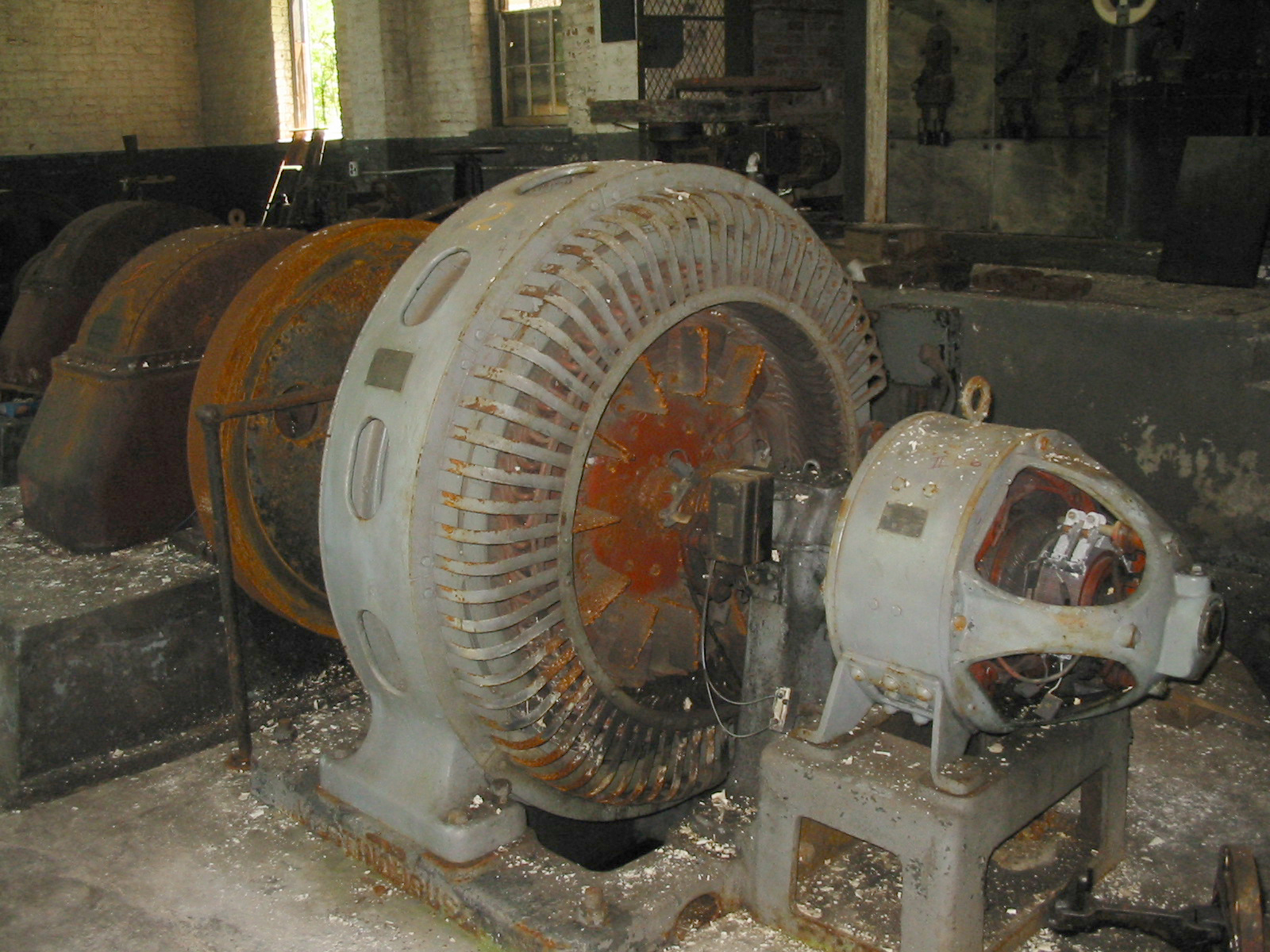 The Number Two synchronous machine. Last run in 1993.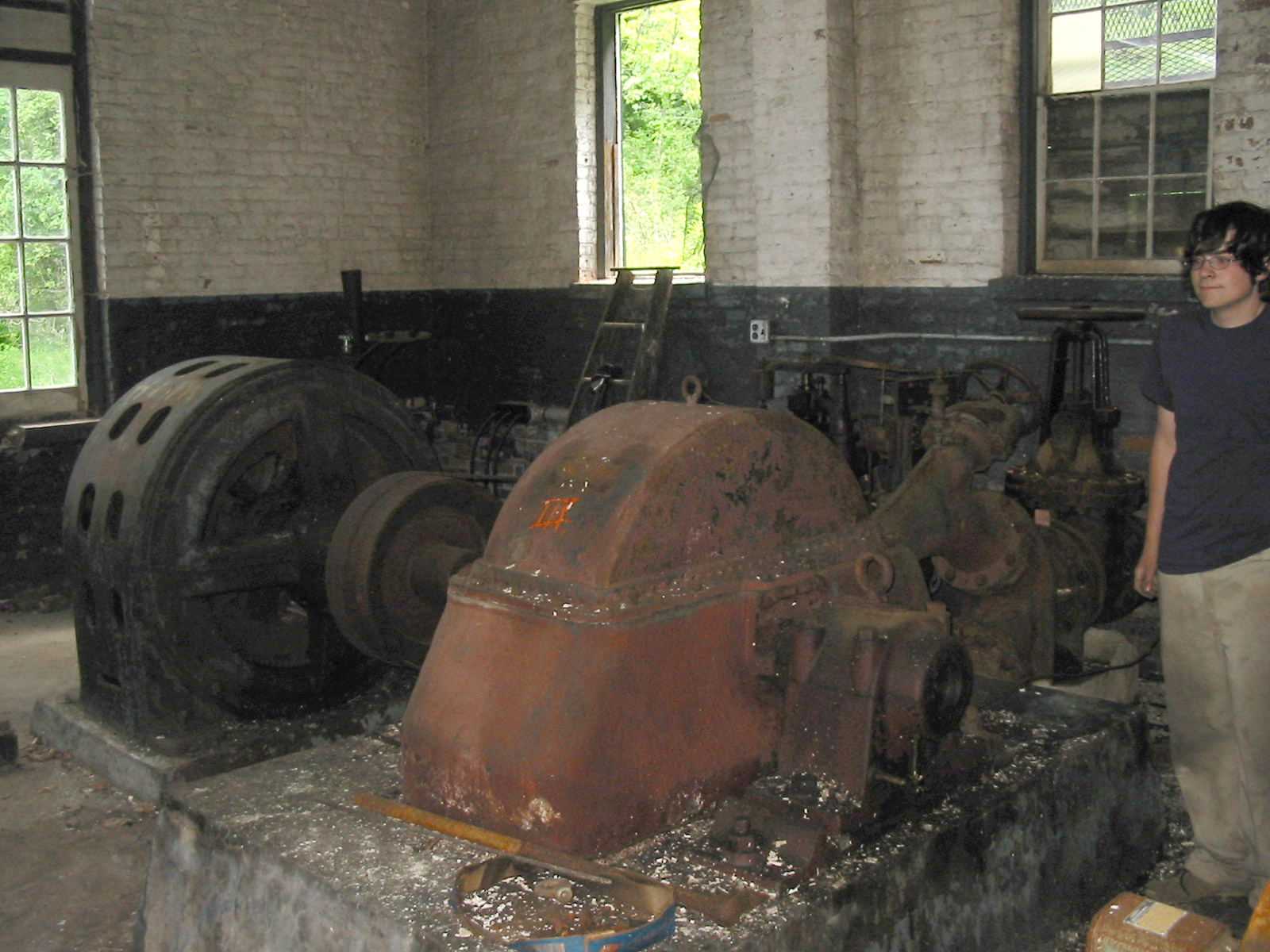 Will standing next to the Number One asynchronous machine. Last run in 1990.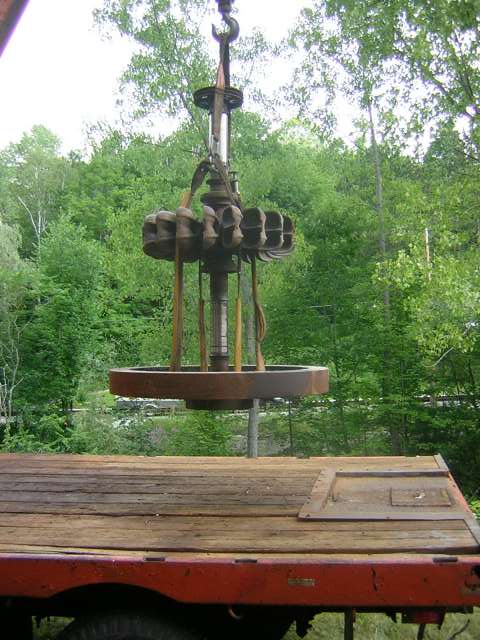 The number two runner being loaded to take back to the shop.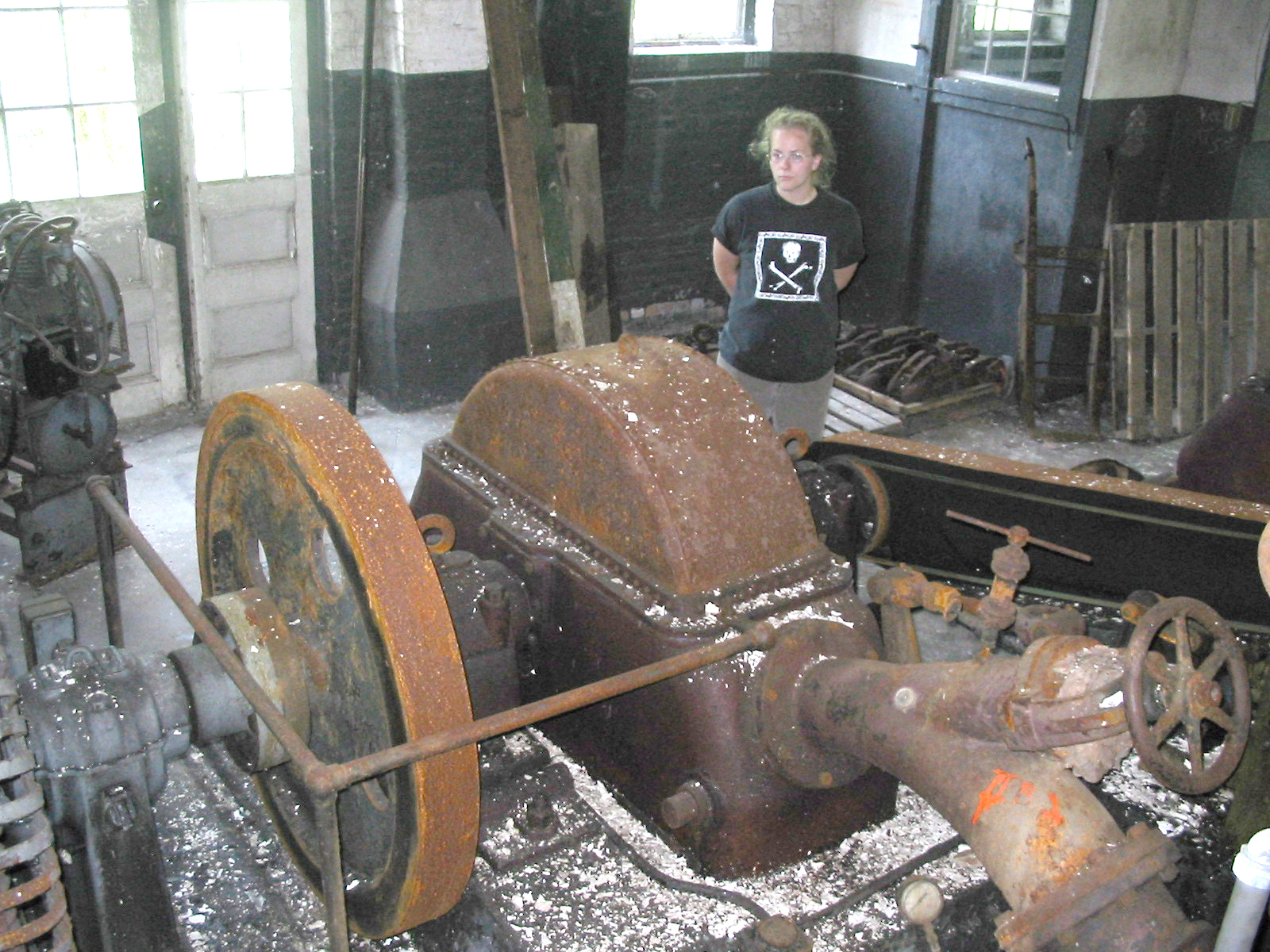 Celeste inspecting the Number Two Unit.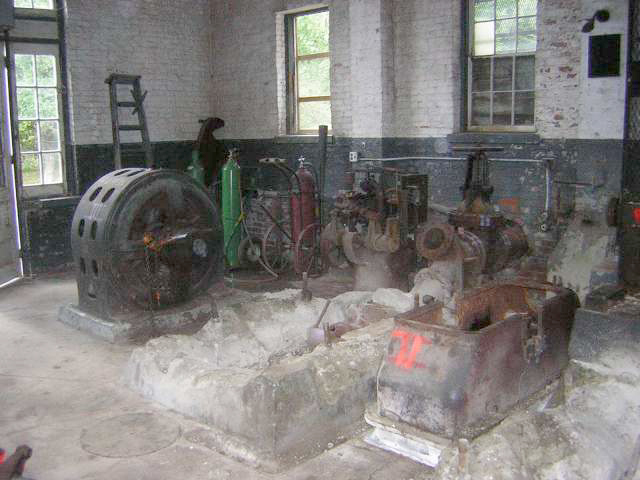 Will Fay has been very busy with a 30# demolition hammer (rivet buster). It is astonishing how it can remove hardened/reinforced concrete. The turbine case has been removed. The lower deflector nozzle still needs to be removed. Note the Pelton waterwheel governor in background. Note how nice Will kept the area after he was finished each night.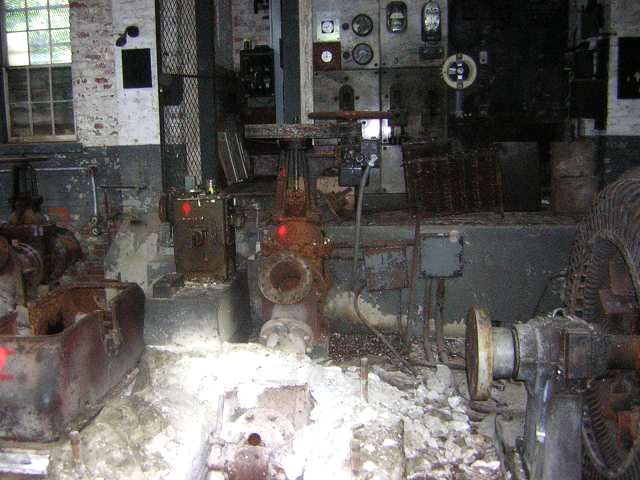 This is typical of the ongoing work. Incredible that a 17 year old removed and rigged out this equipment!! Of course this was the ninth power plant Will had worked on!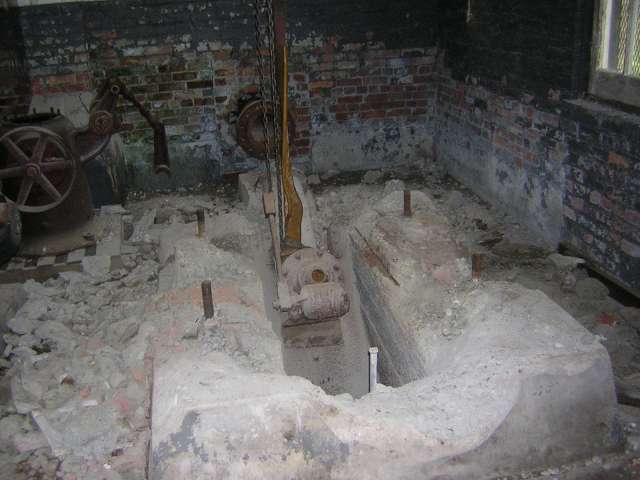 No.3 turbine deflector nozzle being pulled with the overhead monorail. This unit never ran. The plant made more power with two units running then when all three units ran together. The penstock was 7000 feet long and the head losses with three units running was too much.