SOUTH VILLAGE POND DAM PAGE
South Village Dam was purchased in 1991 as a raw site. The site is located on the French River in Webster, Massachusetts. The dam was originally constructed in 1815 by Samuel Slater. A power canal conveyed water approximately 400 feet to the Slater Woolen Mill. Due to the excessive length of by pass reach, the development scenario envisions installation of the turbines near the downstream end of the canal emergency spillway. It was reconstructed in 1937 after being damaged by the 1936 flood. The site has 85 square miles of drainage area and 17 feet of head. The installed capacity is approximately 250 KW. Its annual production should be 1,100,000 kilowatt-hours. Due to the low power sales rates and changes in FERC regulations, the site has remained dormant. Celeste and Will are filing a FERC Ownership Exemption on the project.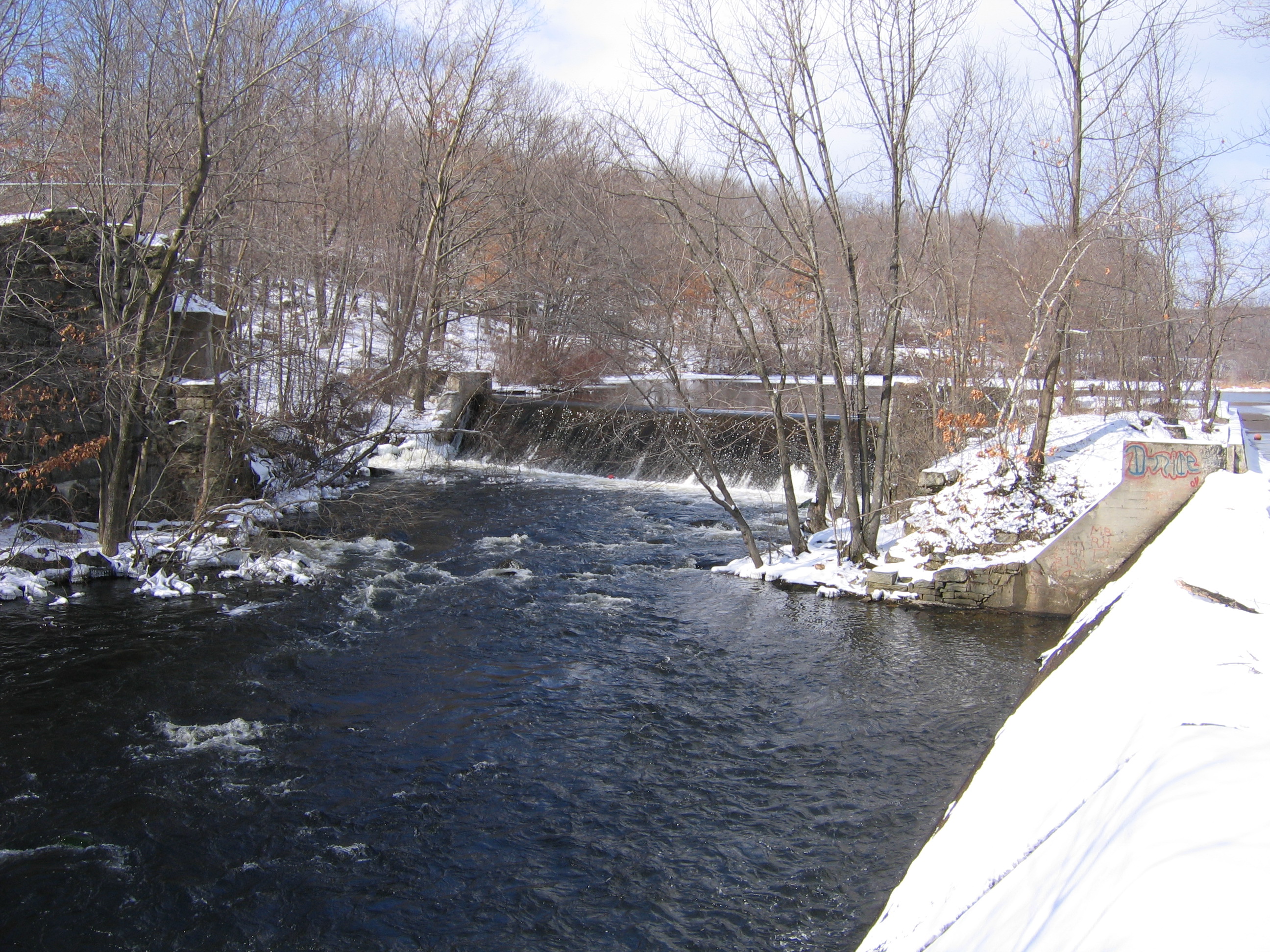 Panoramic view of South Village Dam looking upstream. Note snow covered emergency spillway at right side of picture.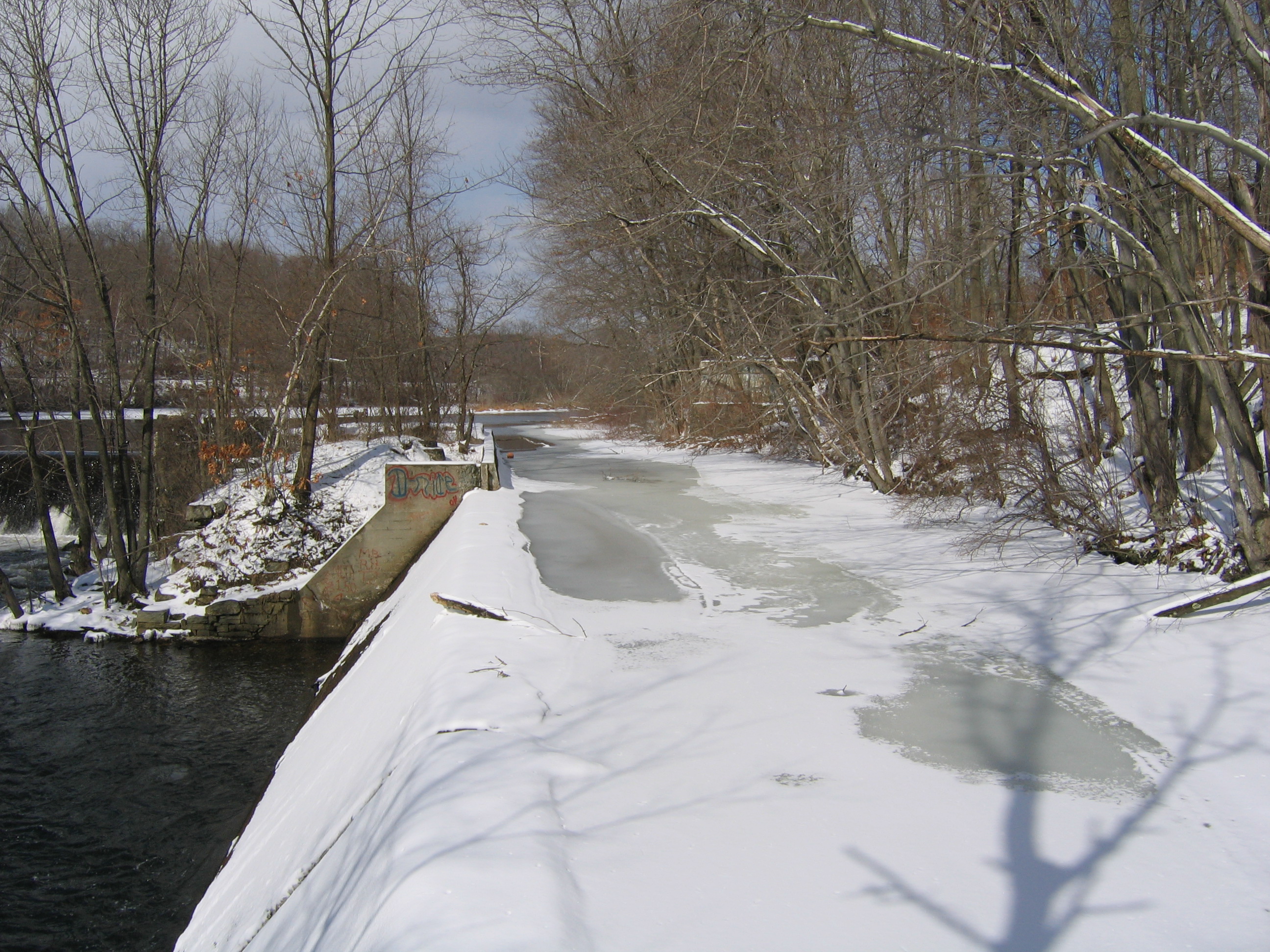 View of existing power canal taken from the south abutment of the emergency spillway.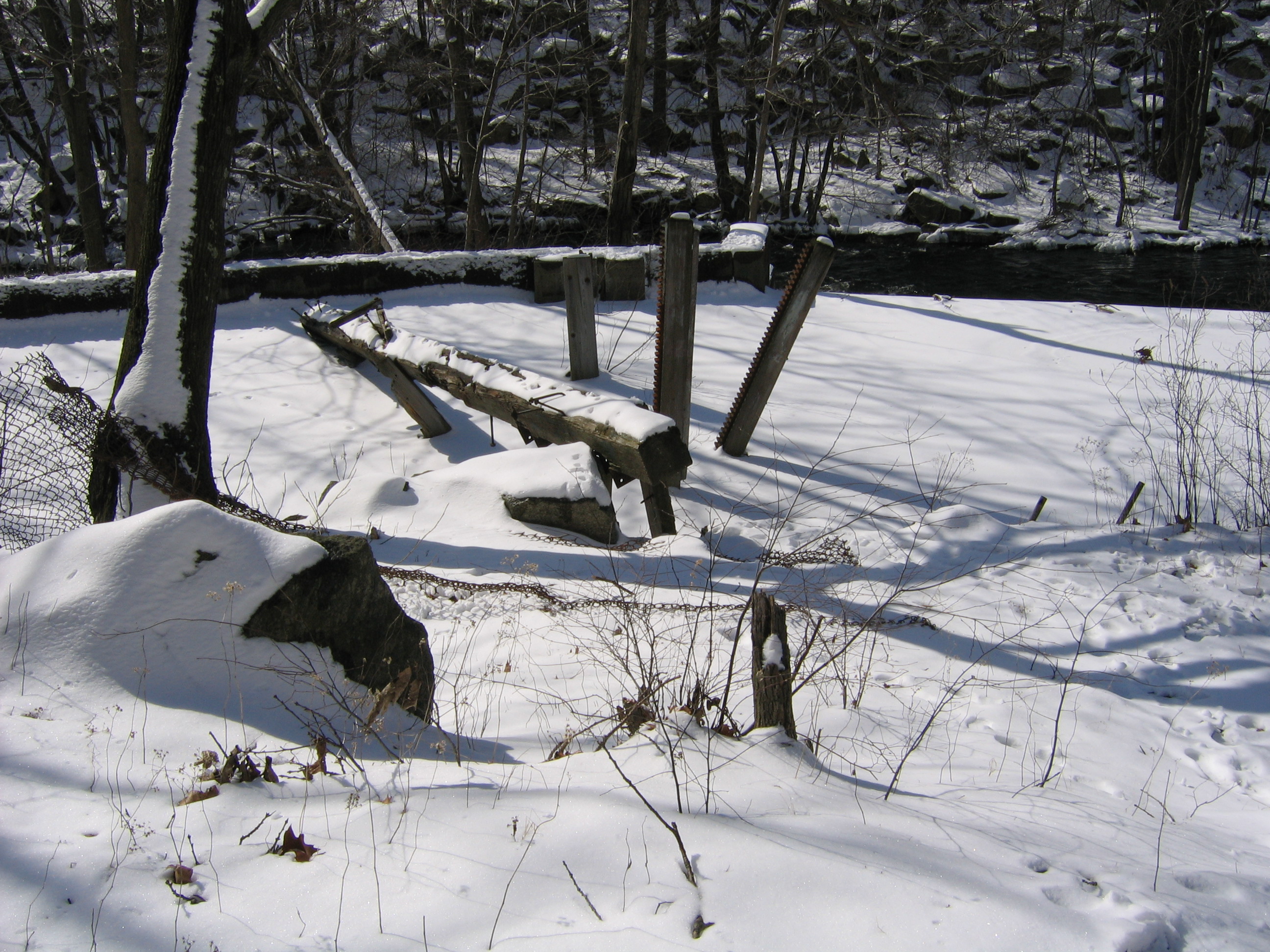 View of the remains of the canal headgates. Note emergency spillway at upper right and the French River located in the right background.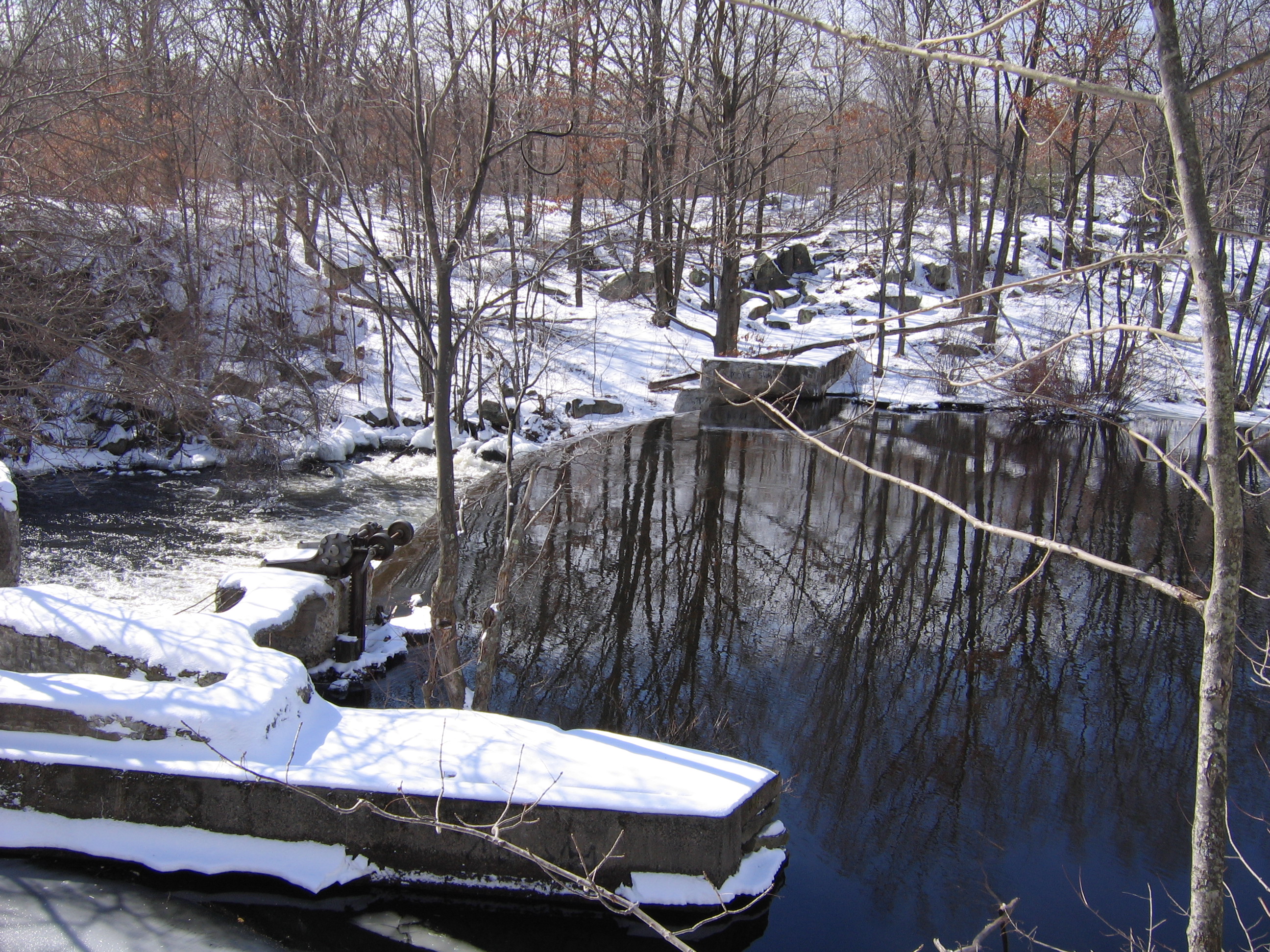 Upstream view of dam looking west. Note low level drain with gate lifting mechanism. Entrance to the power canal is in the lower foreground.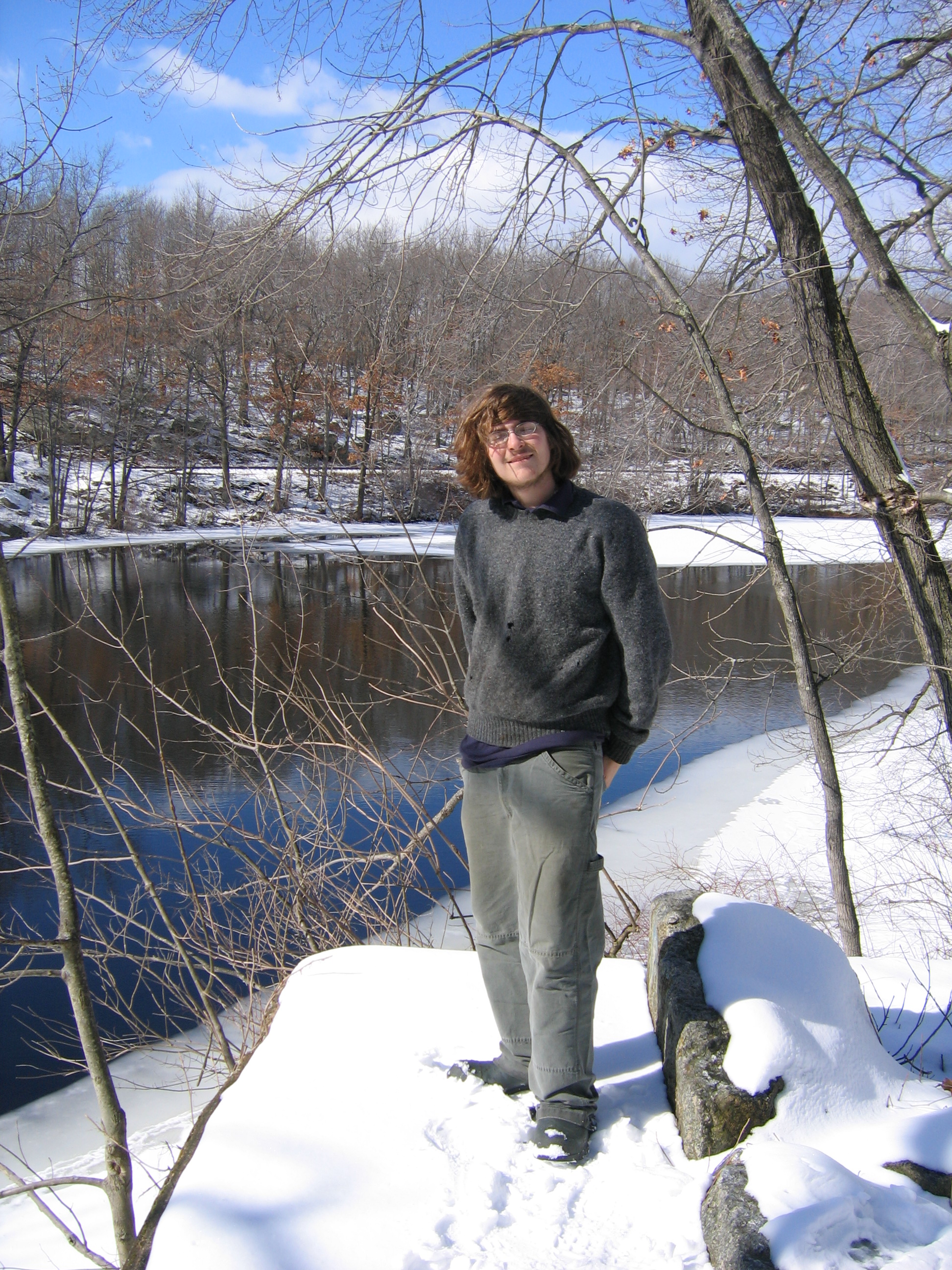 Will Fay deciding on development scenario for South Village Hydro. Note impoundment in background.