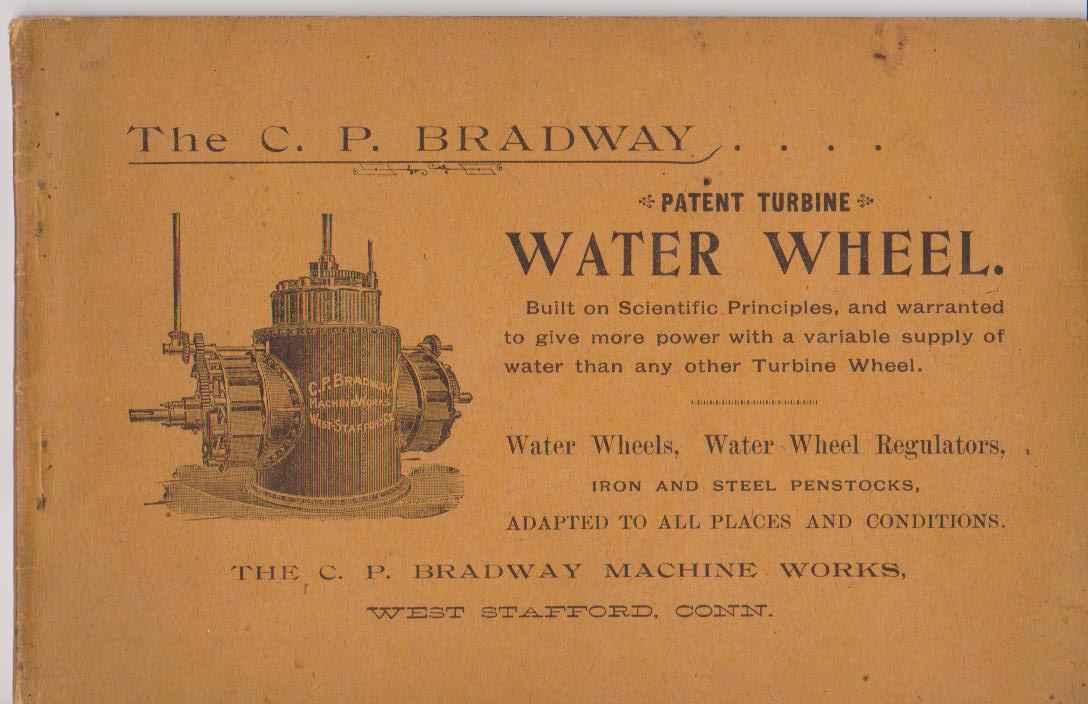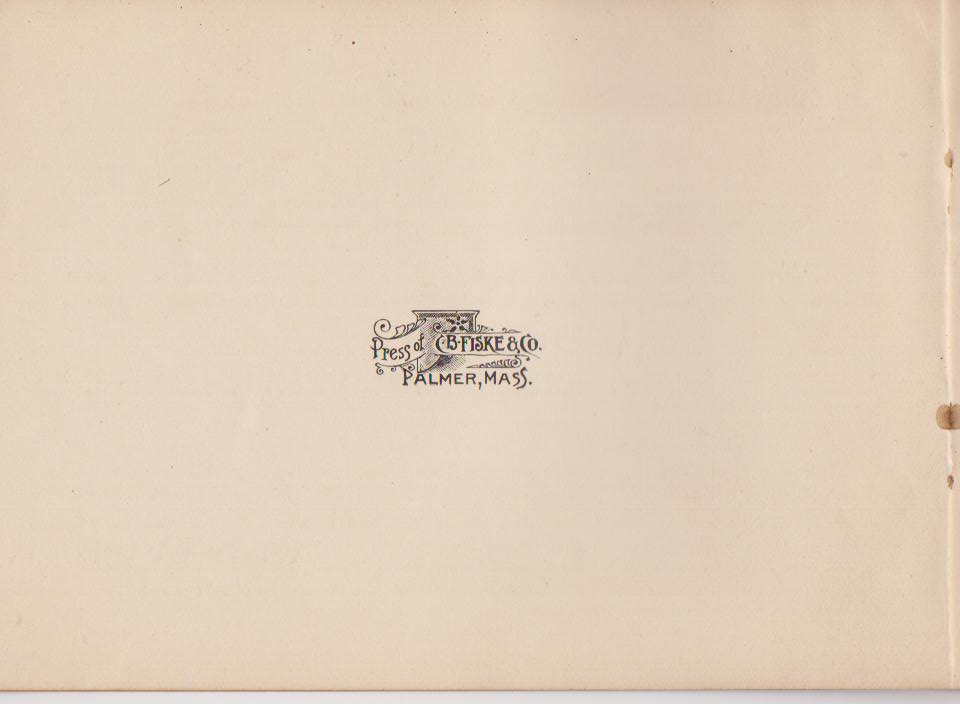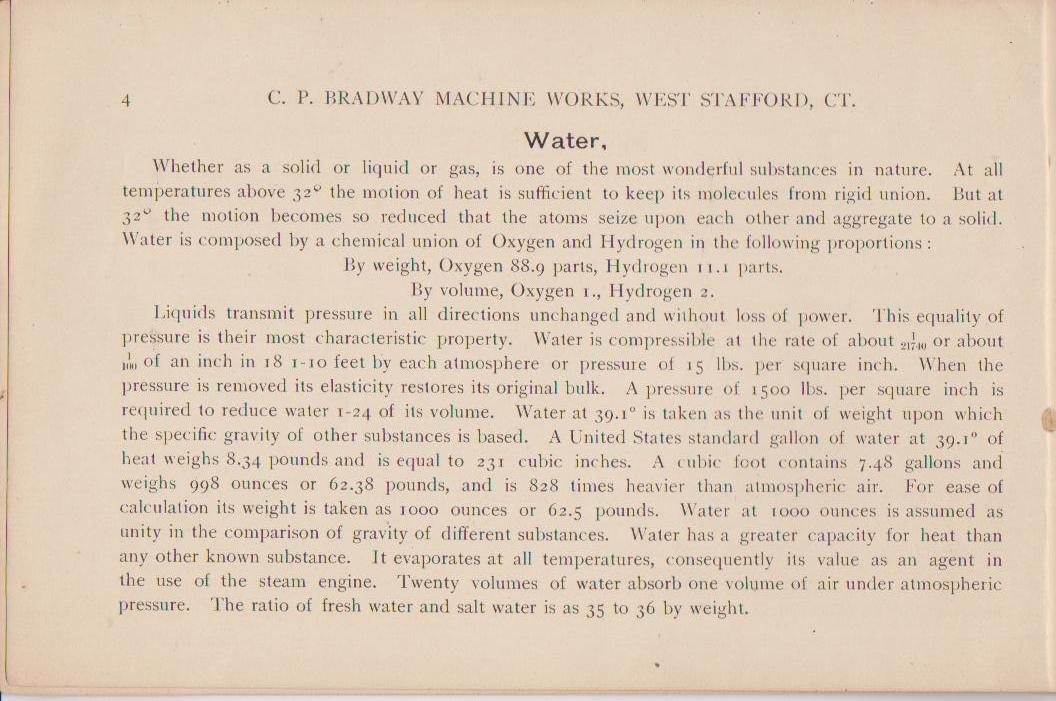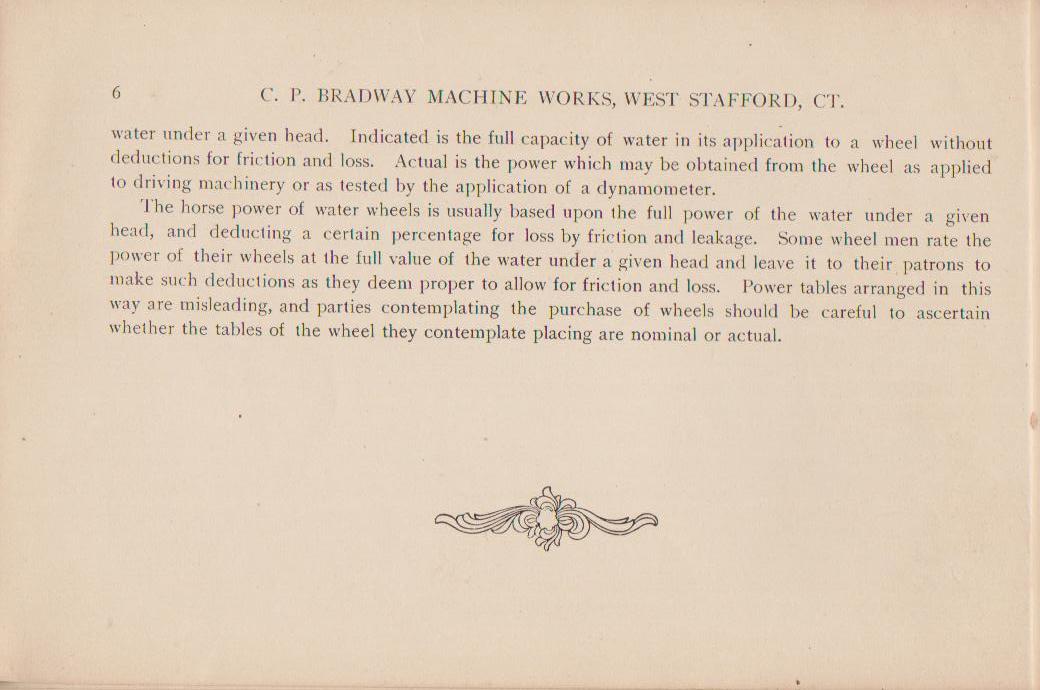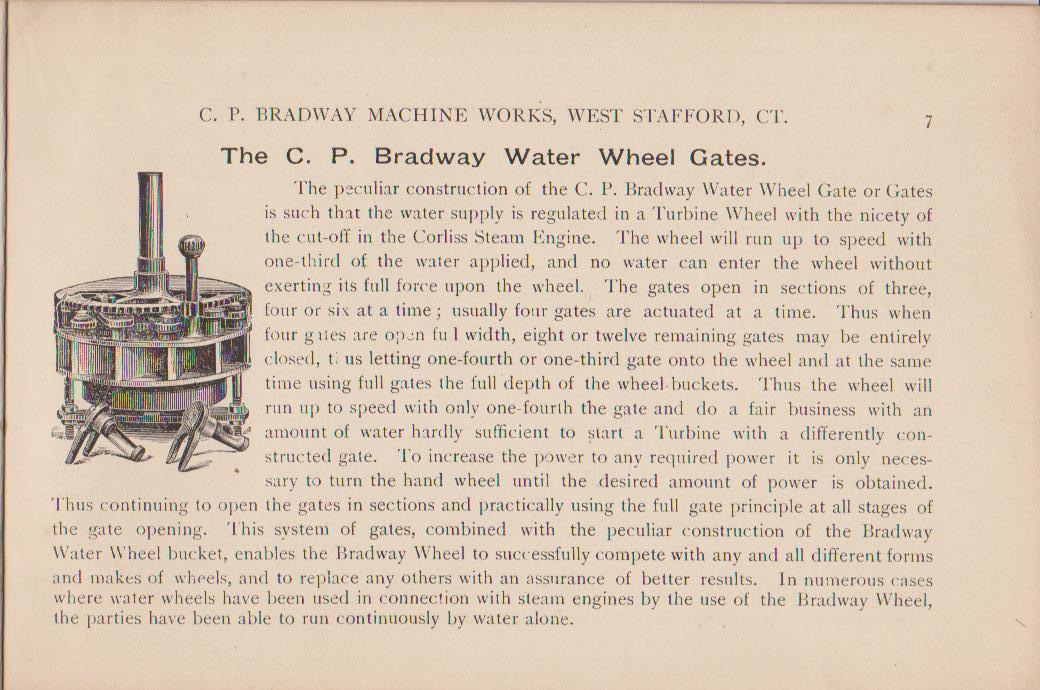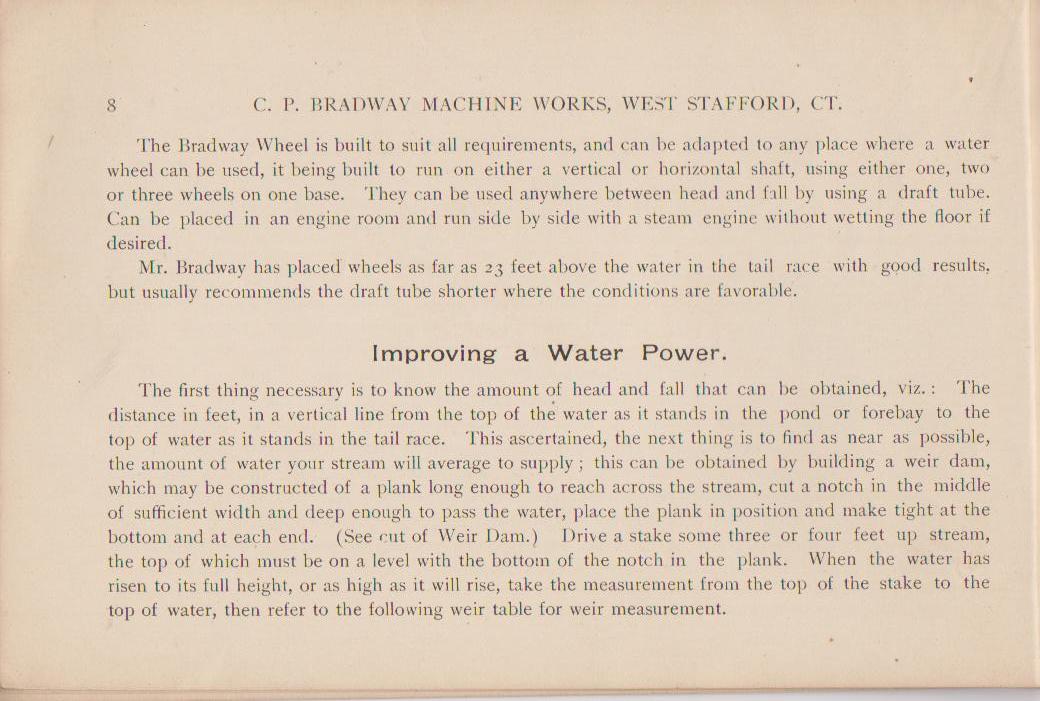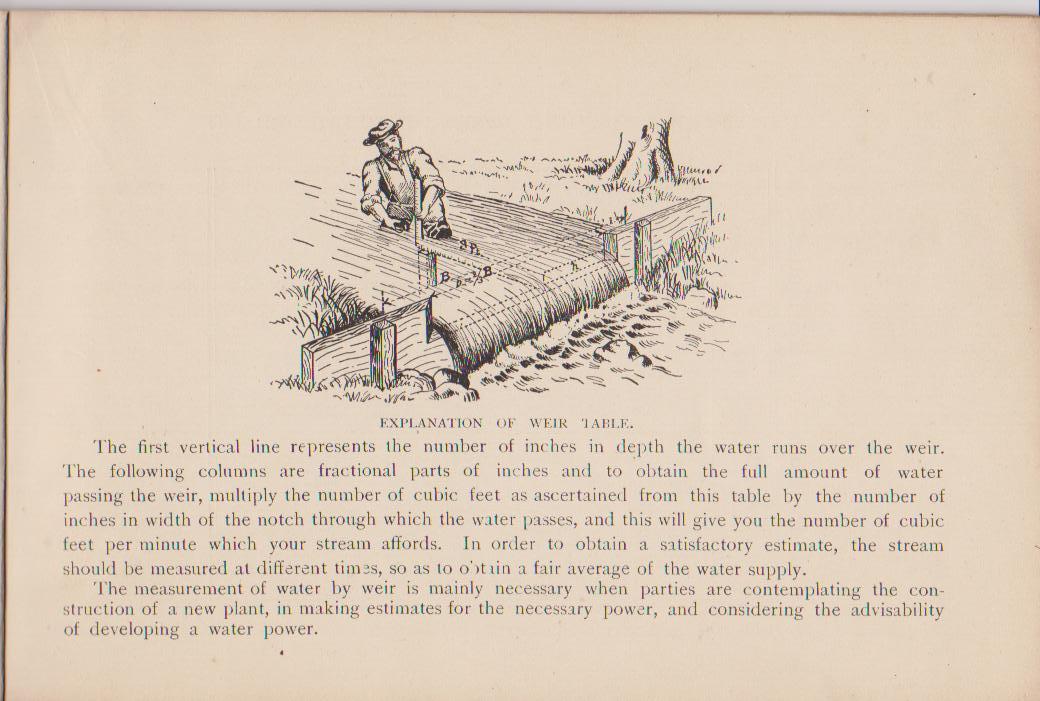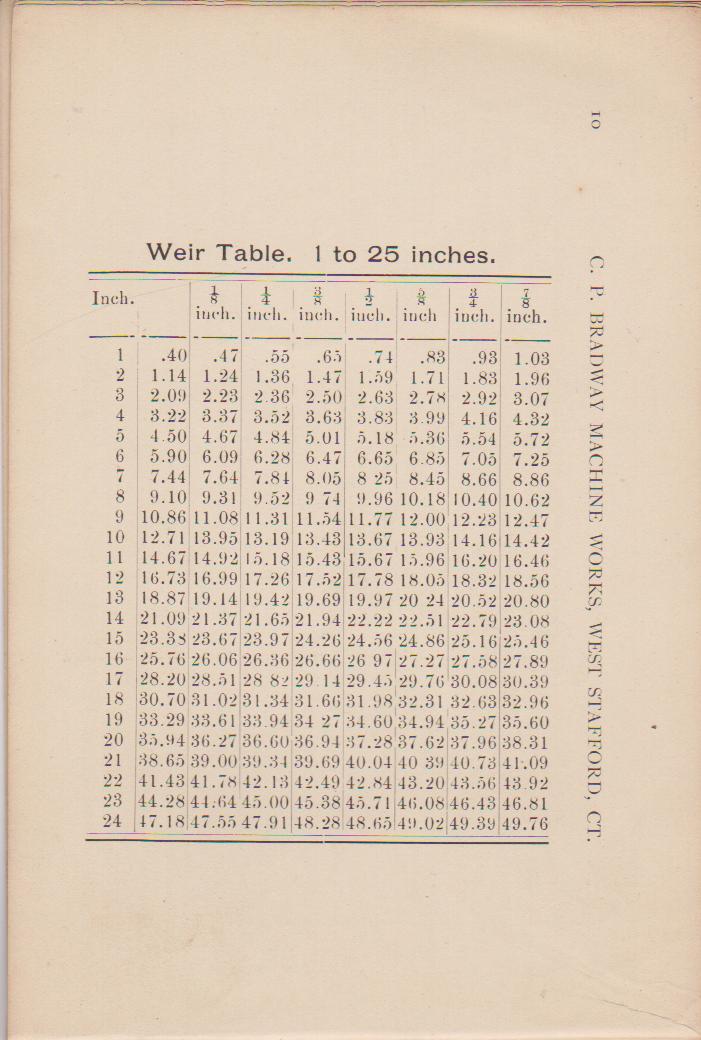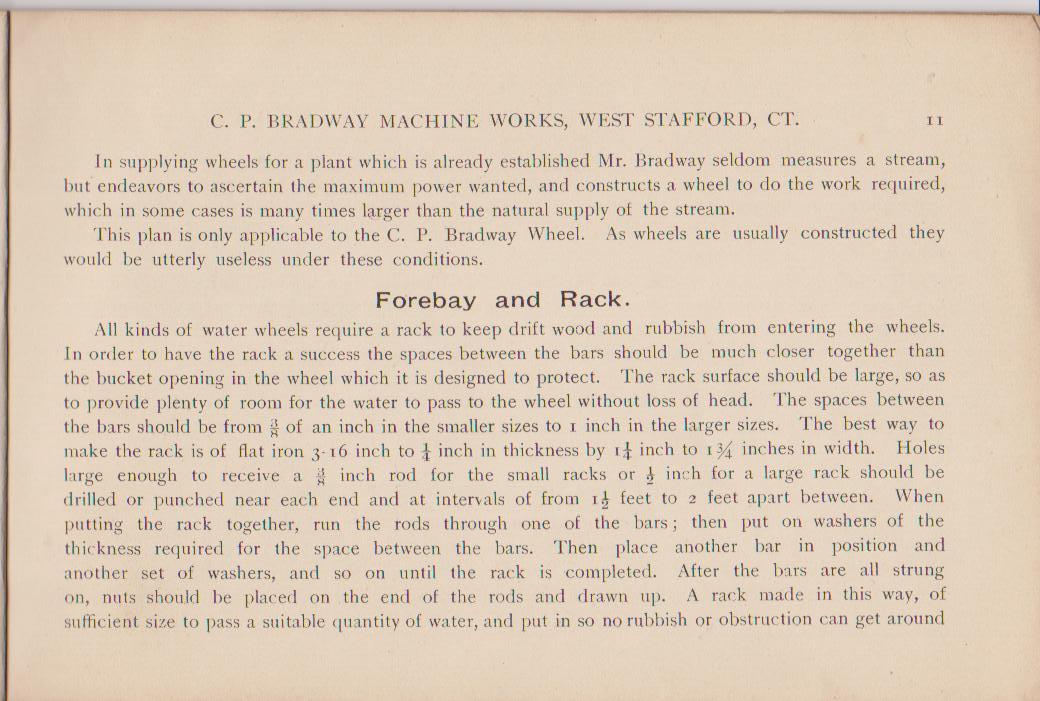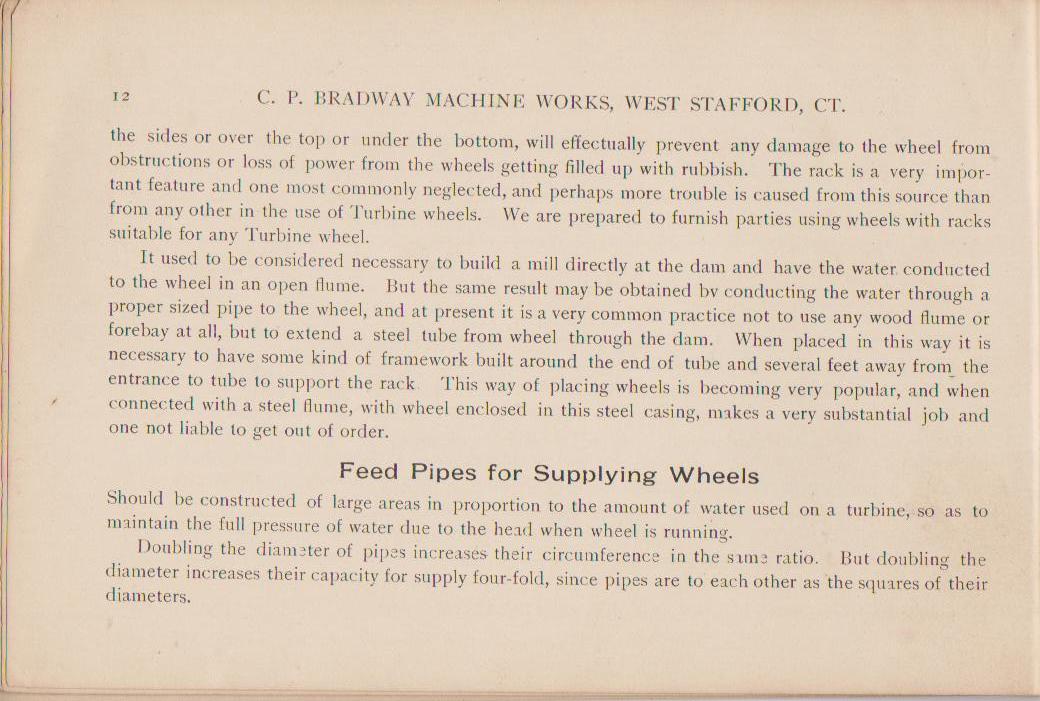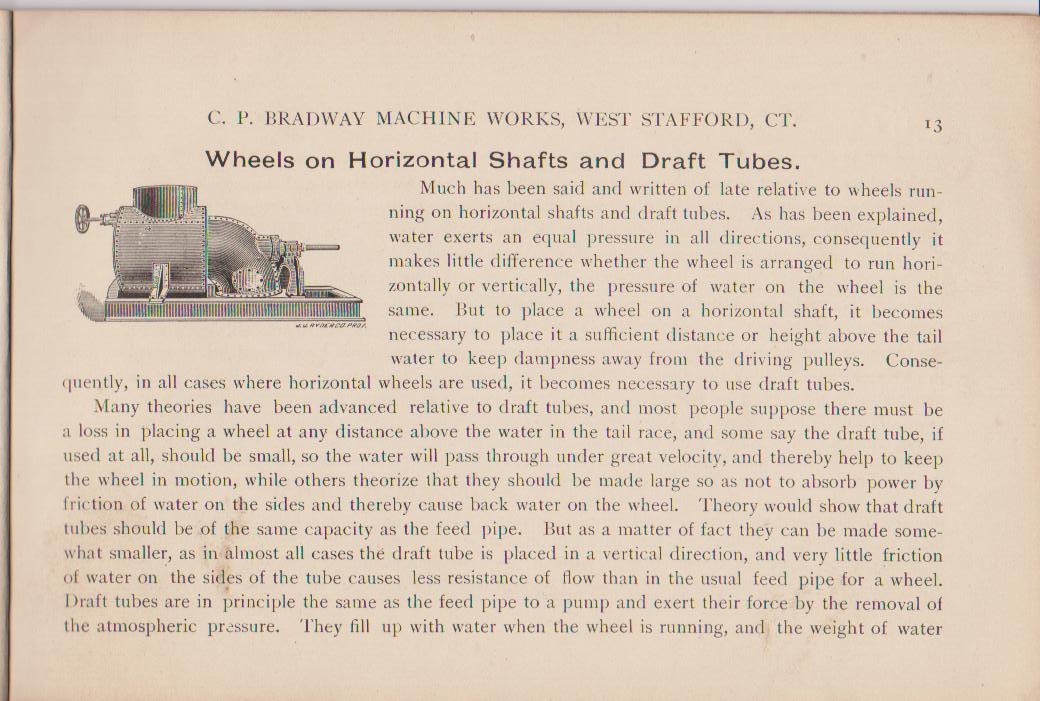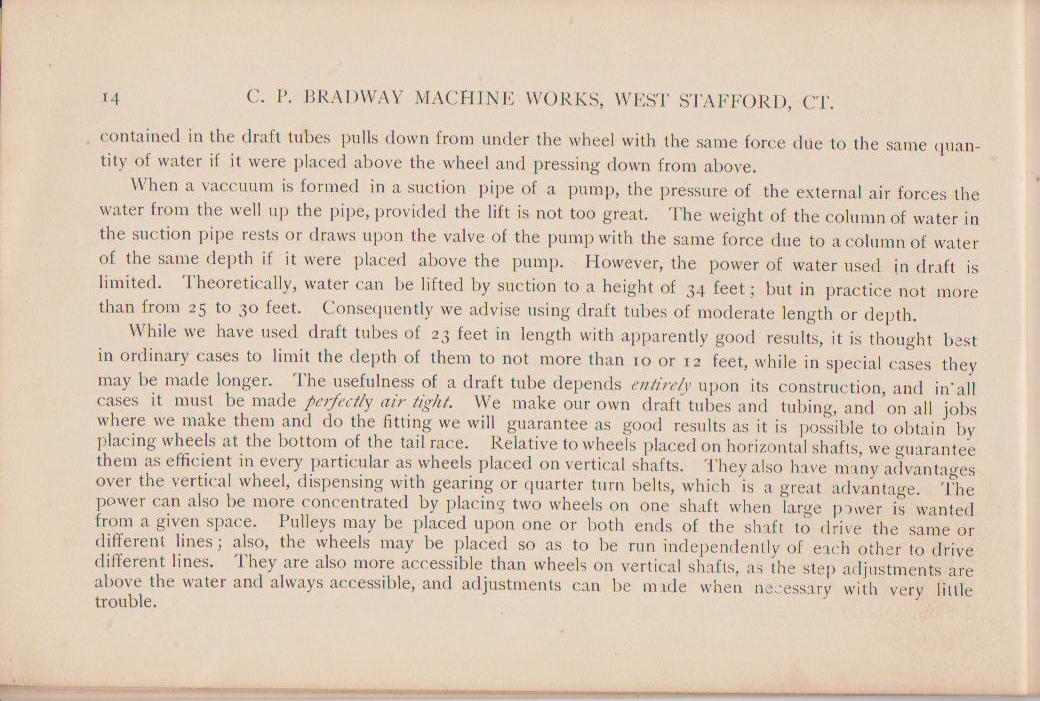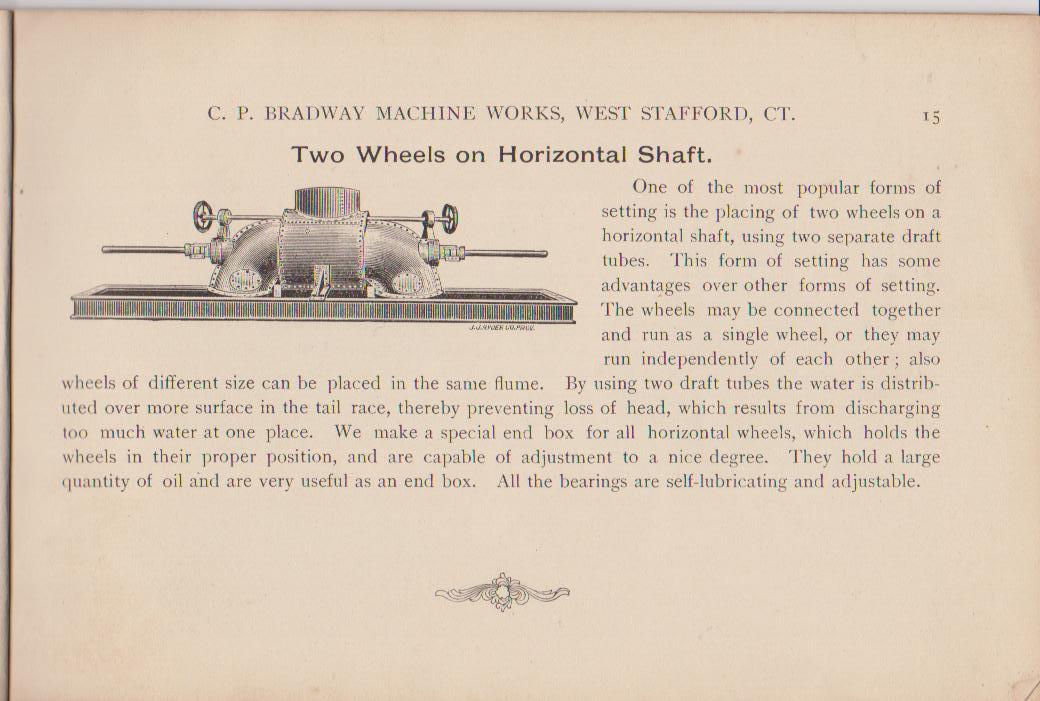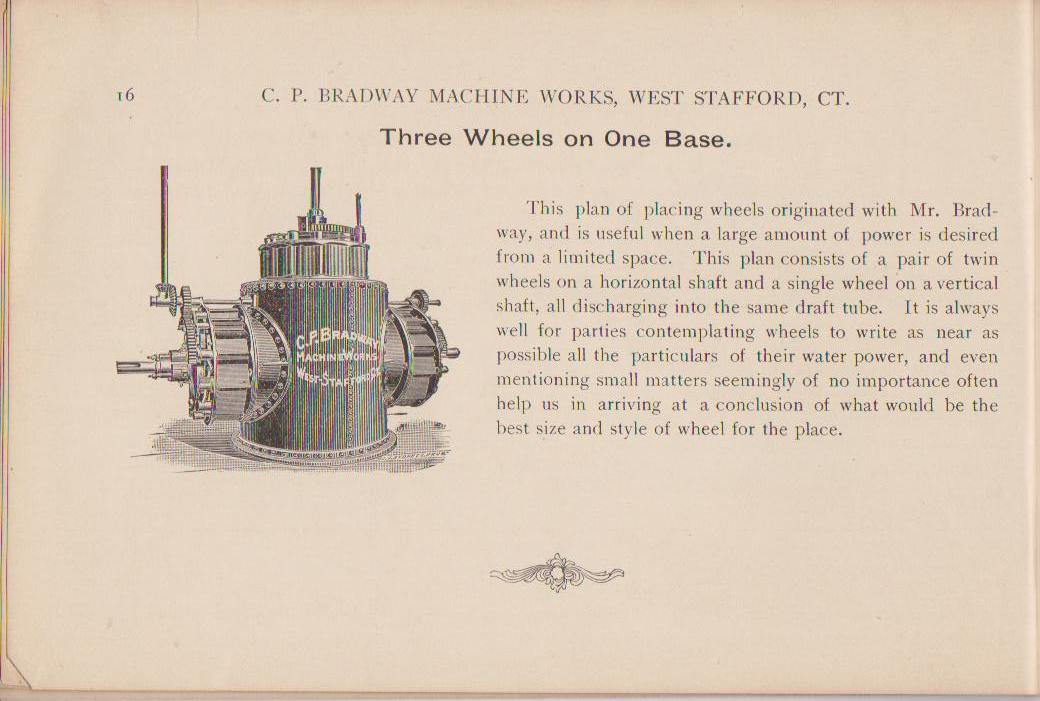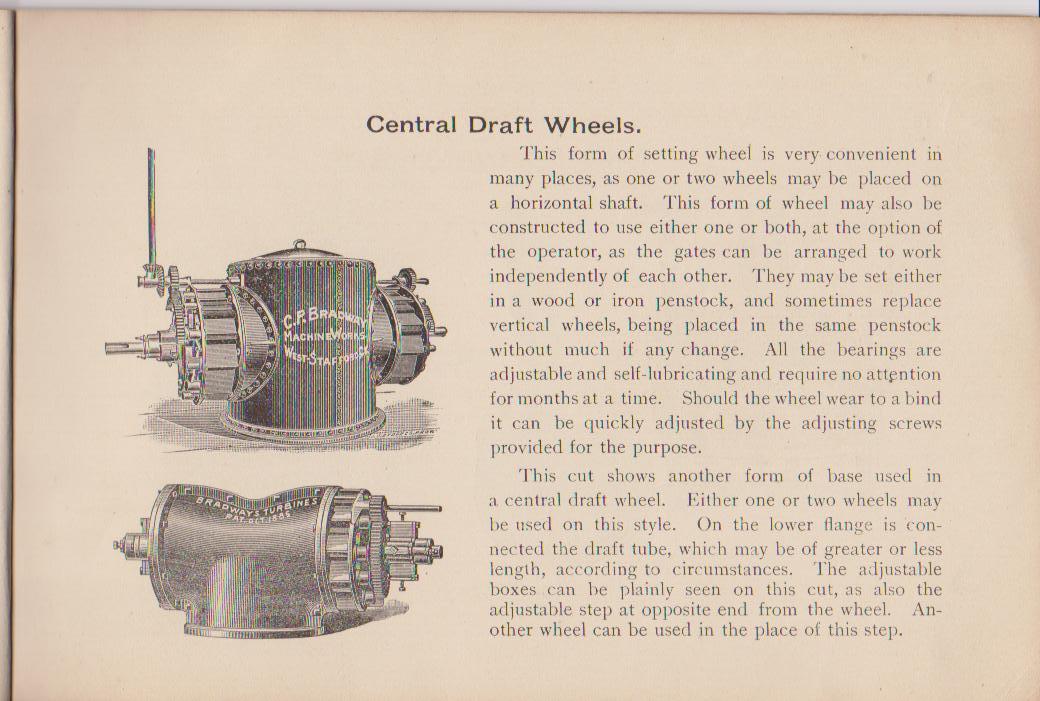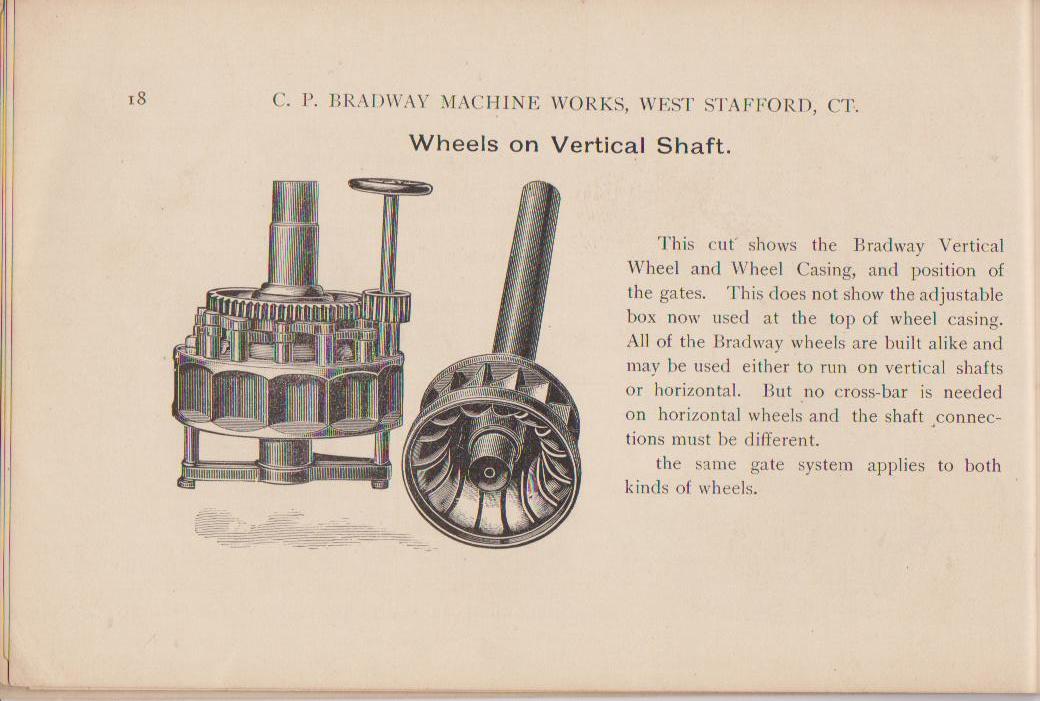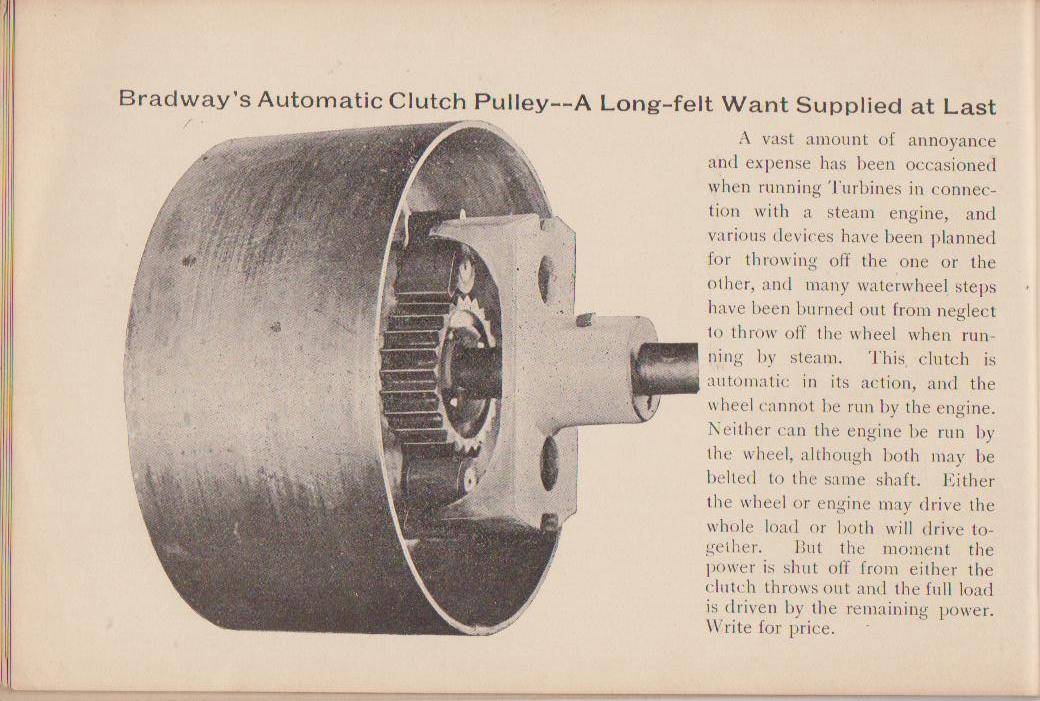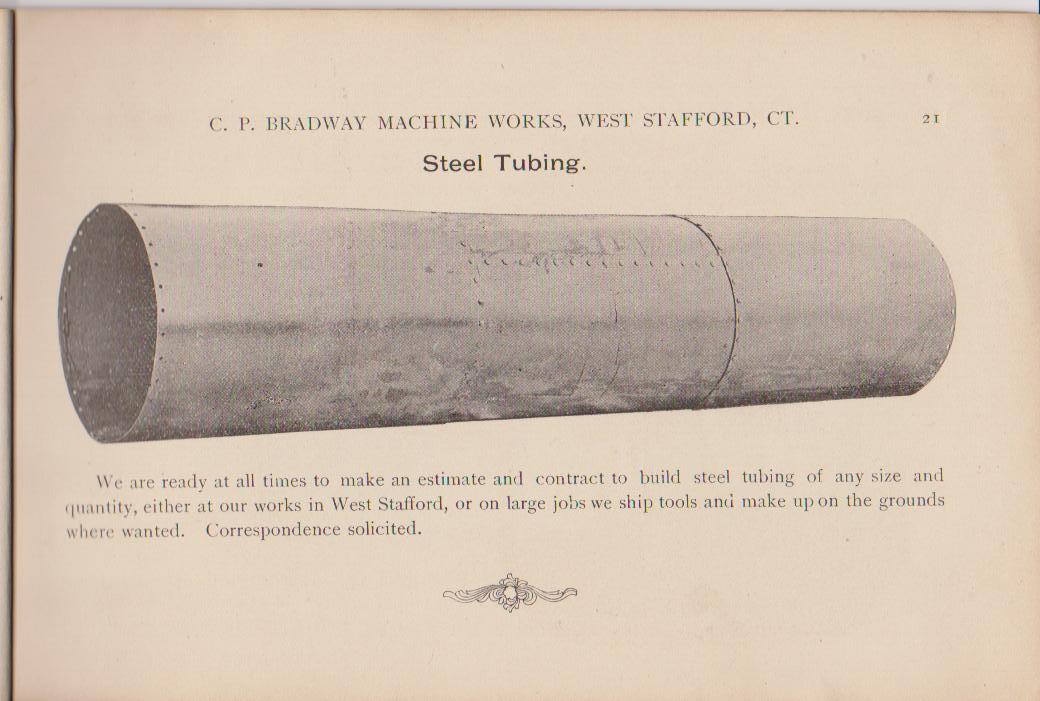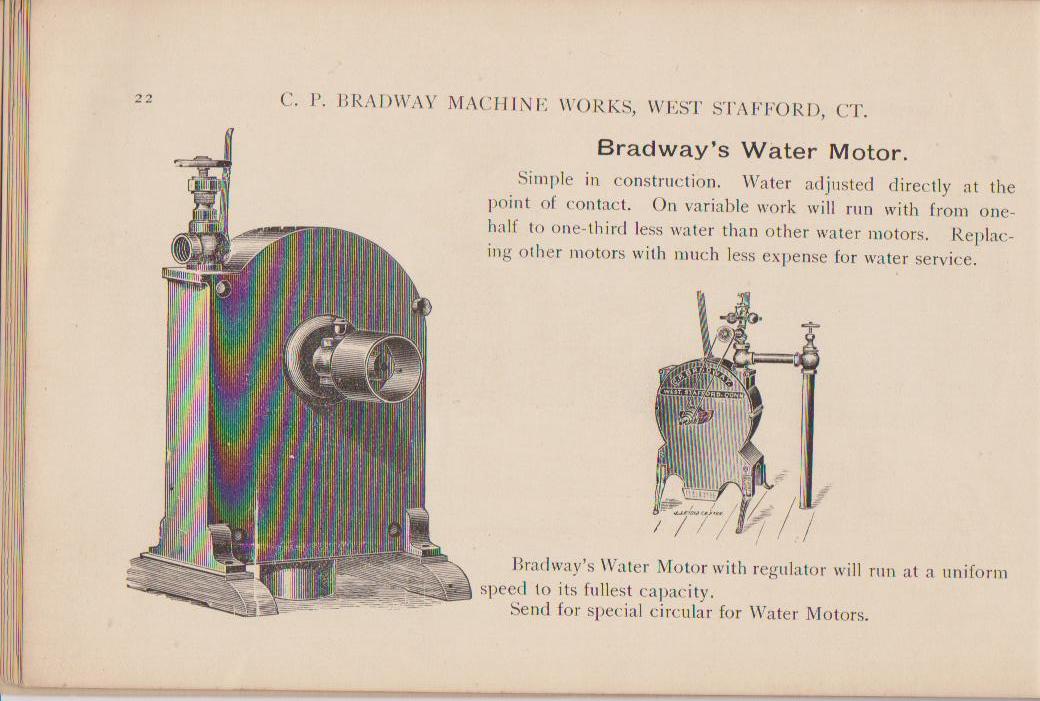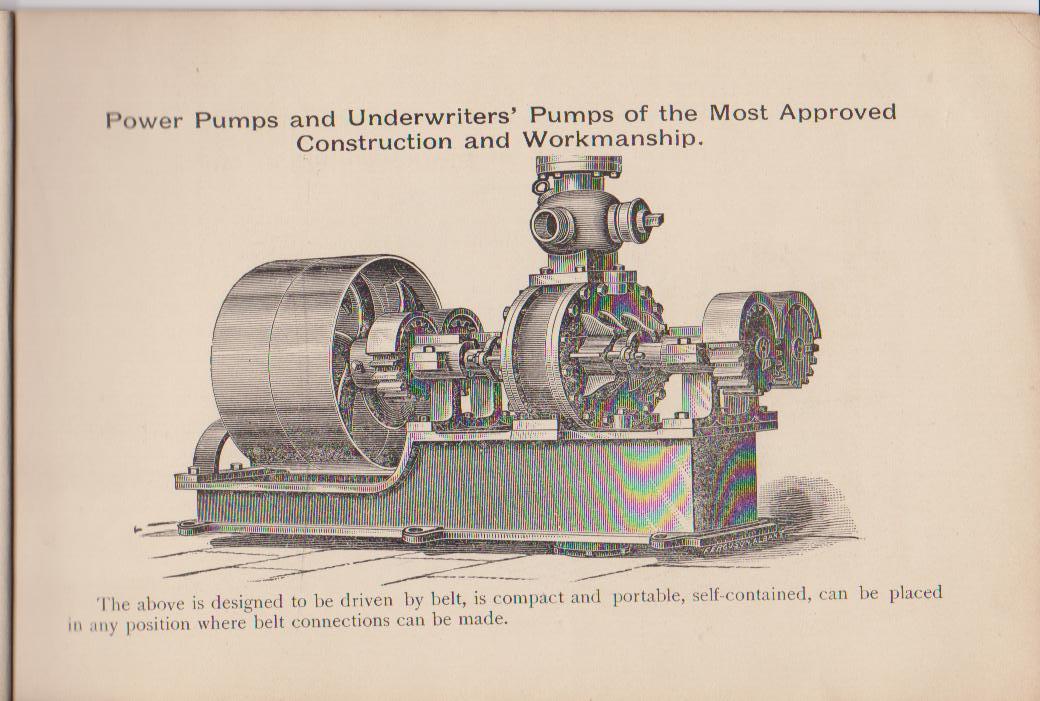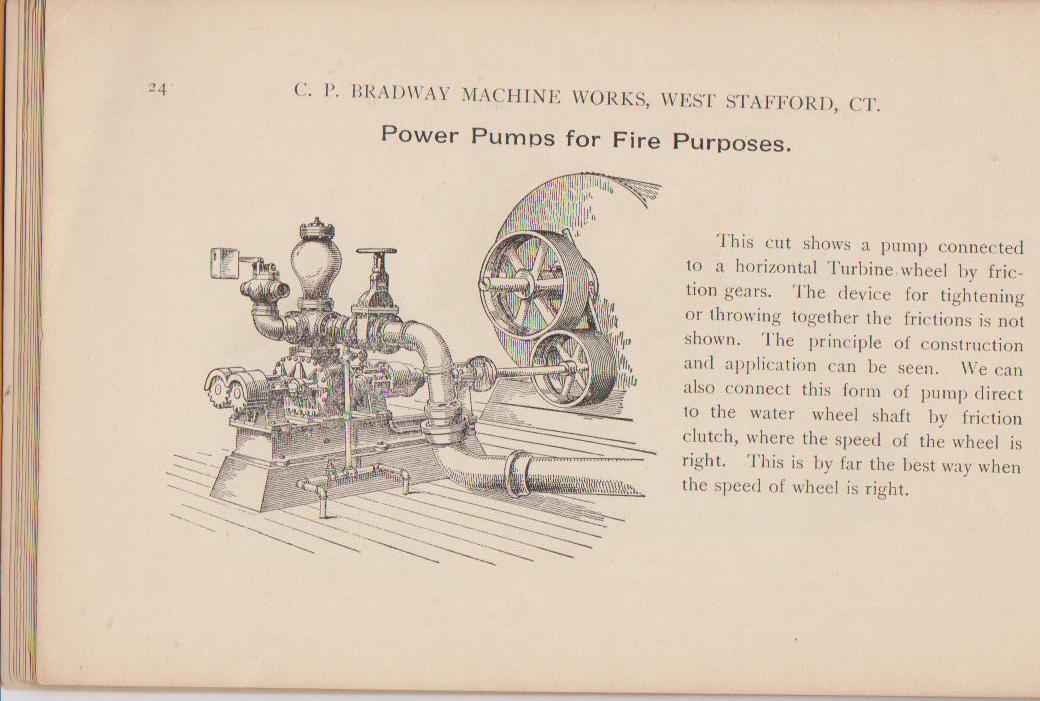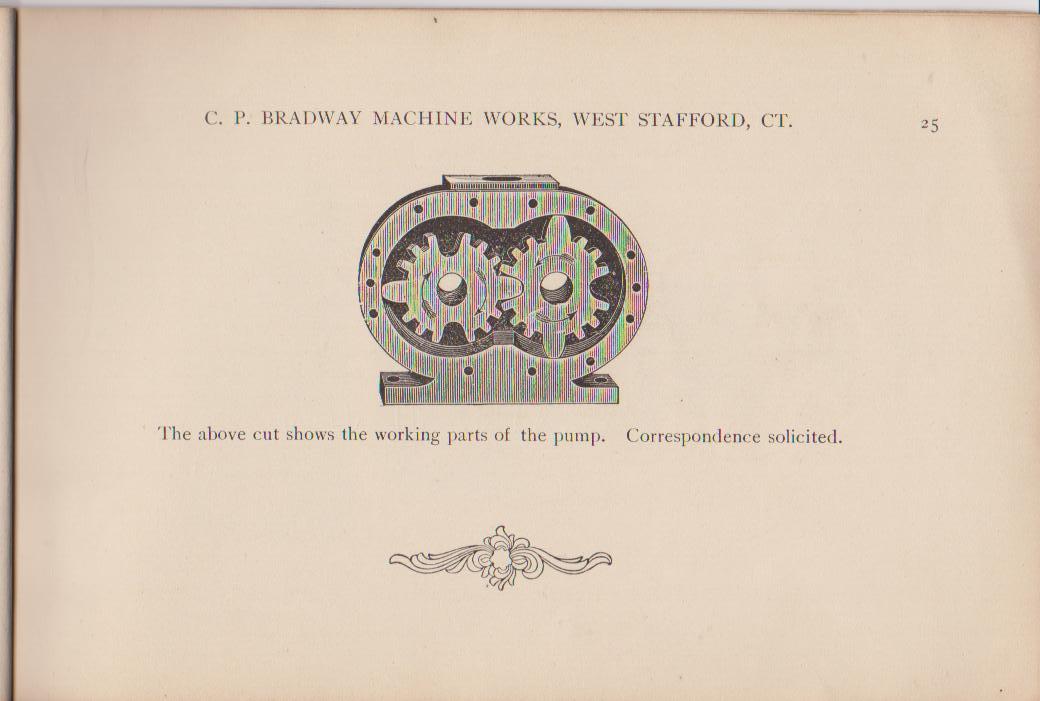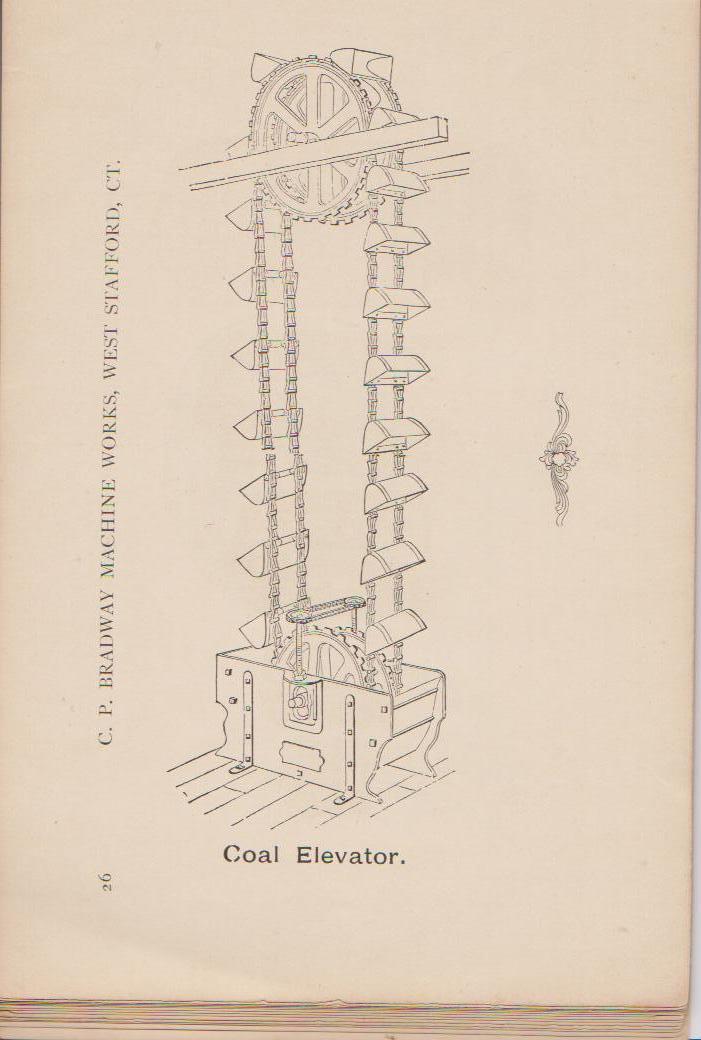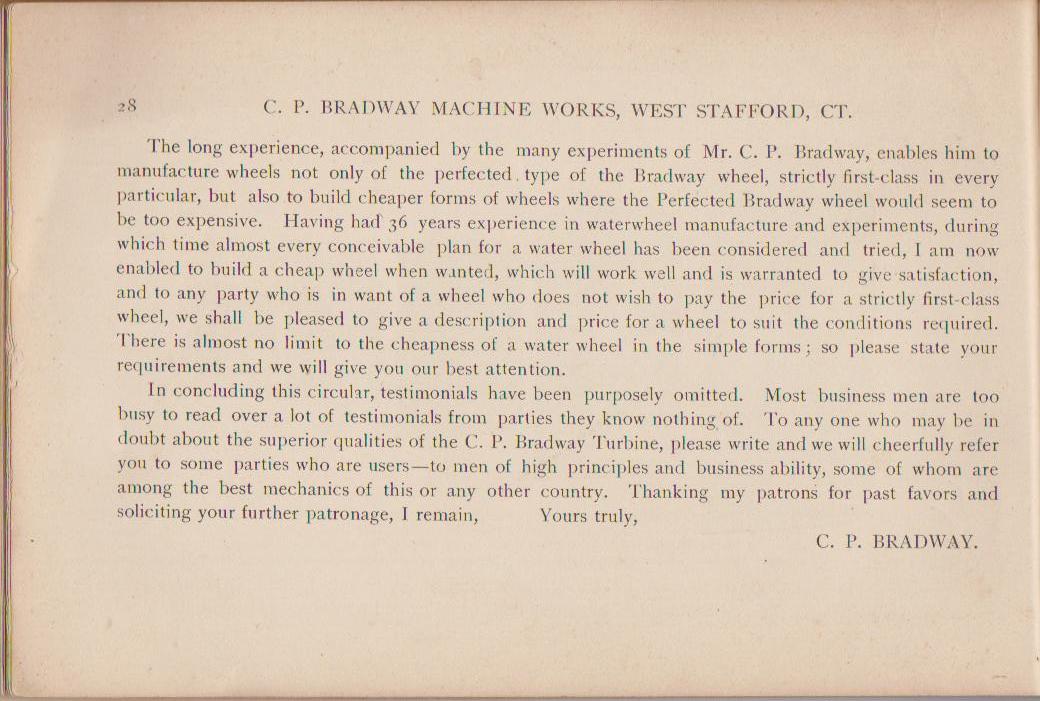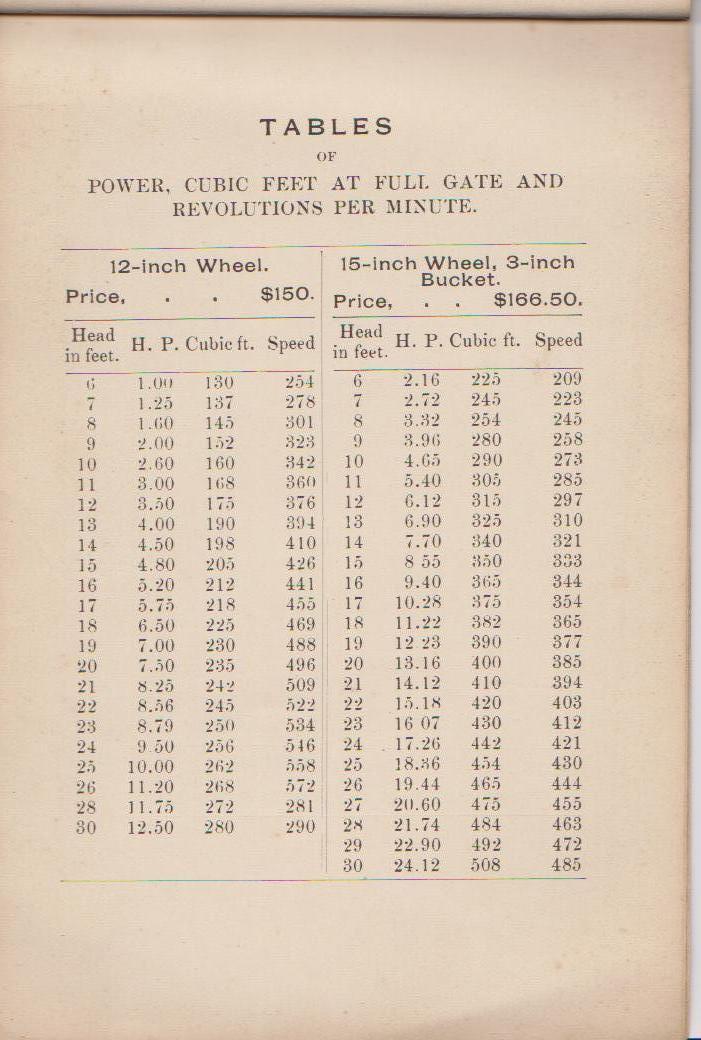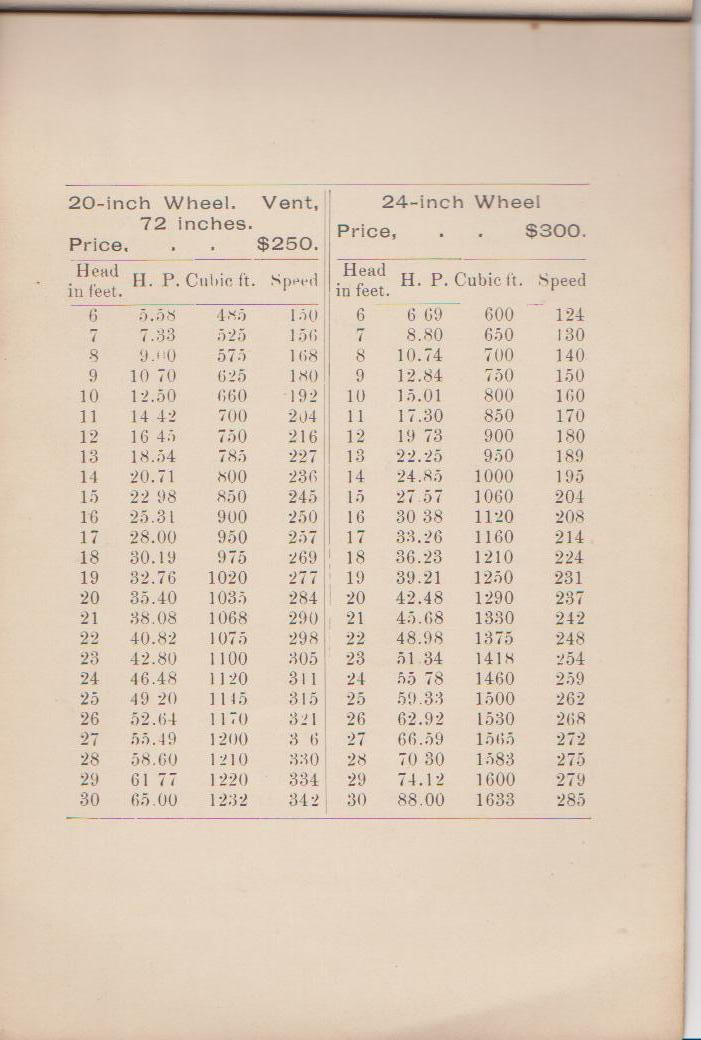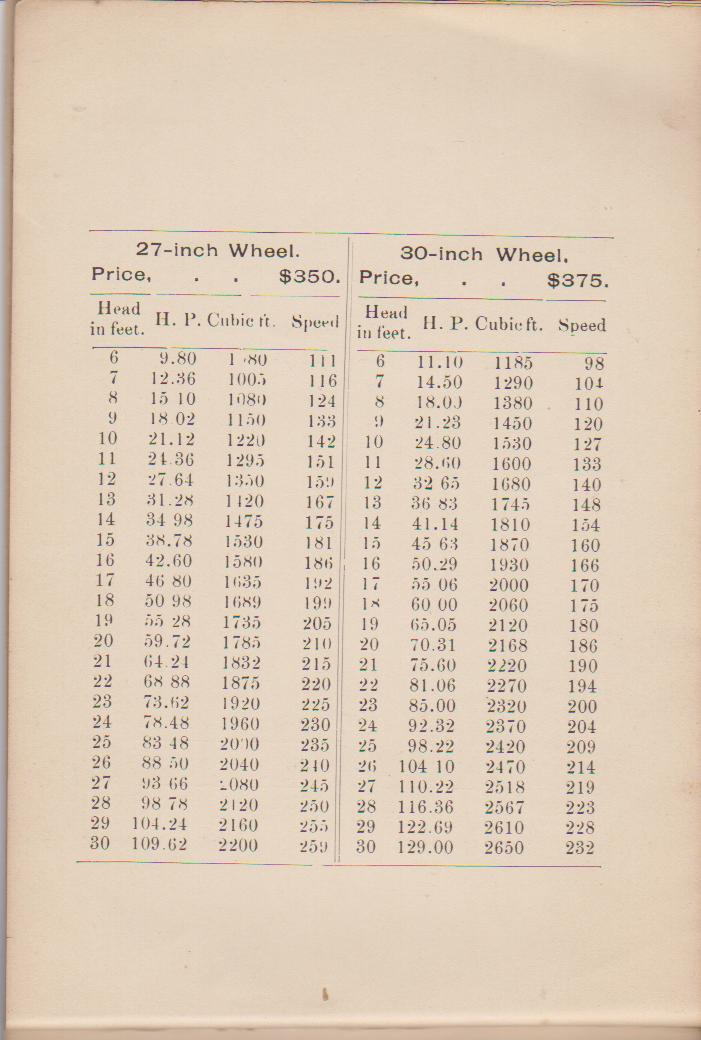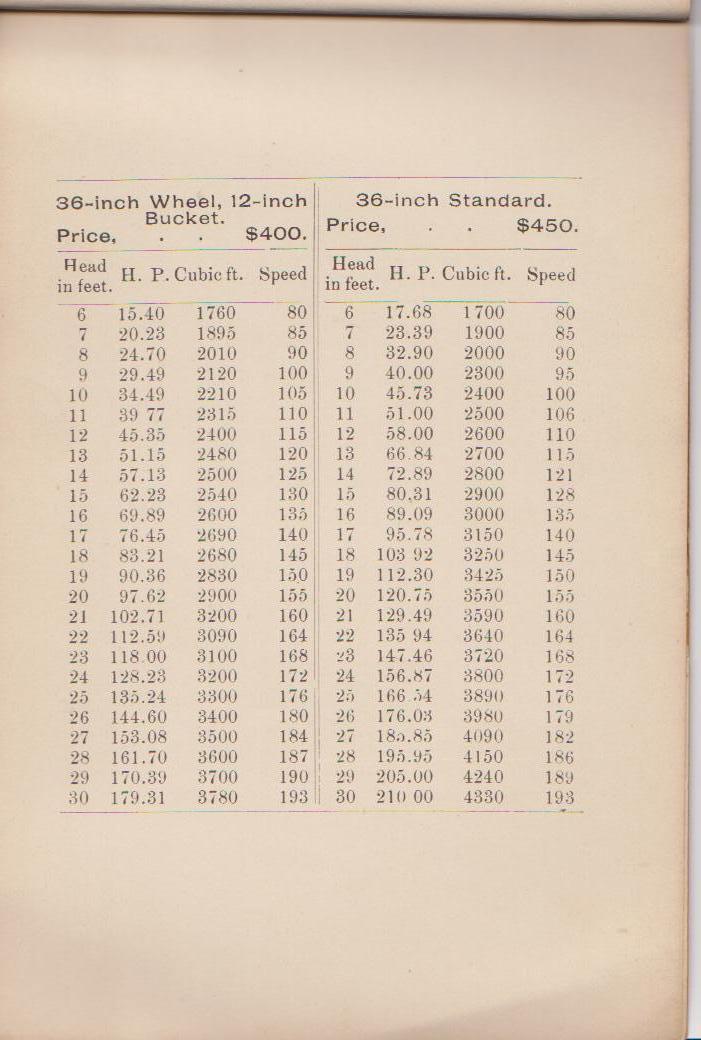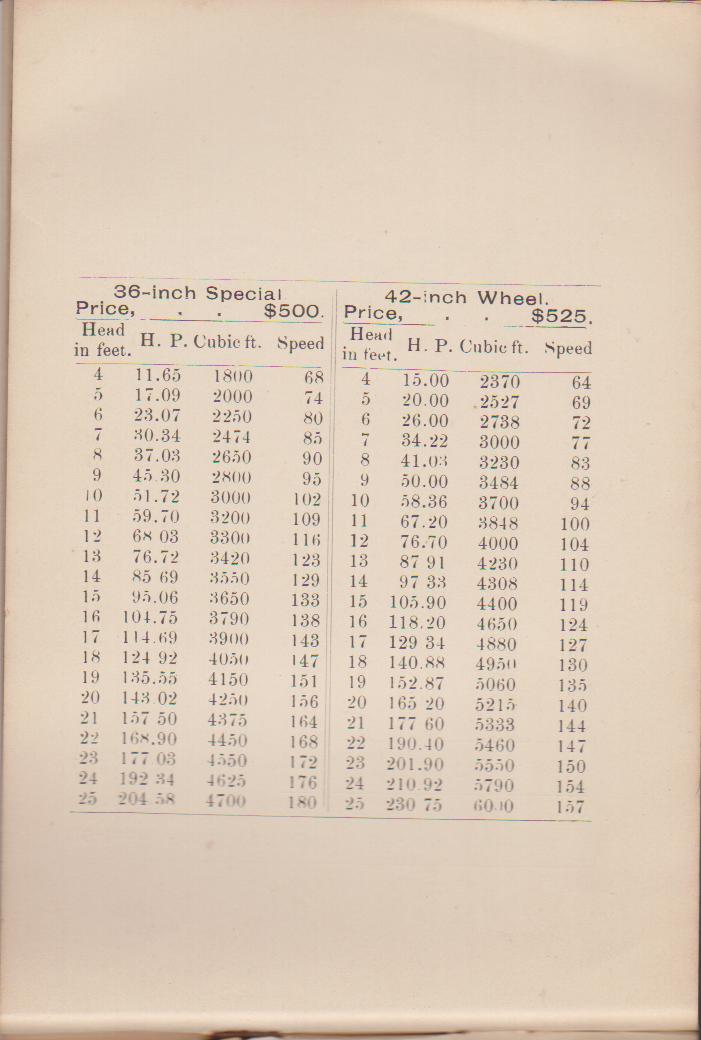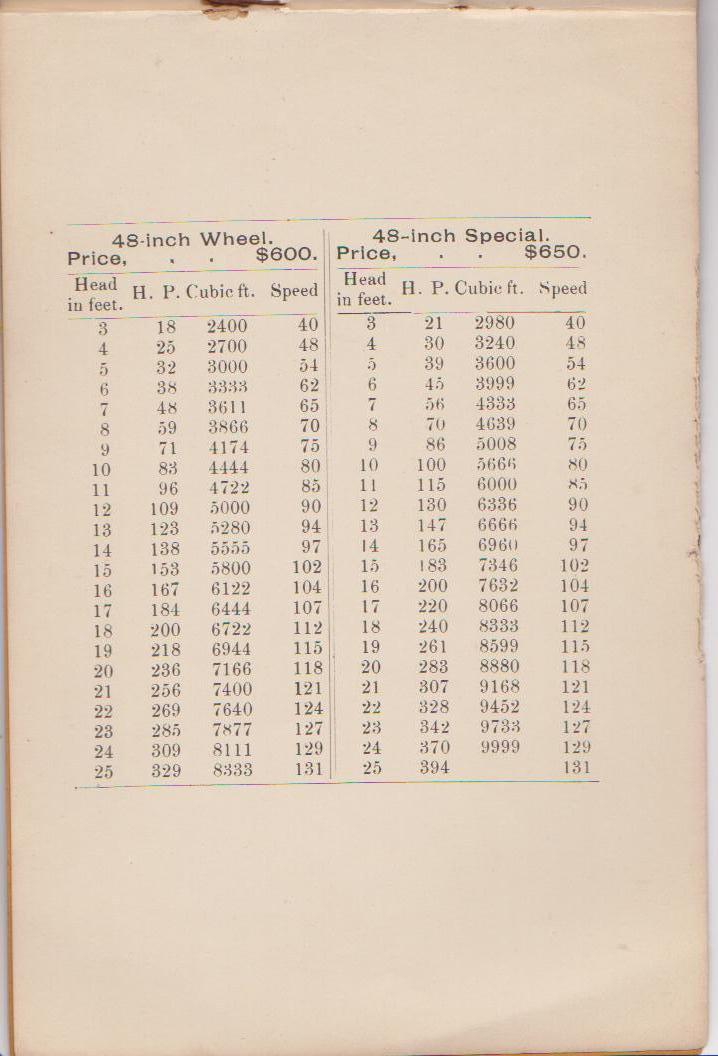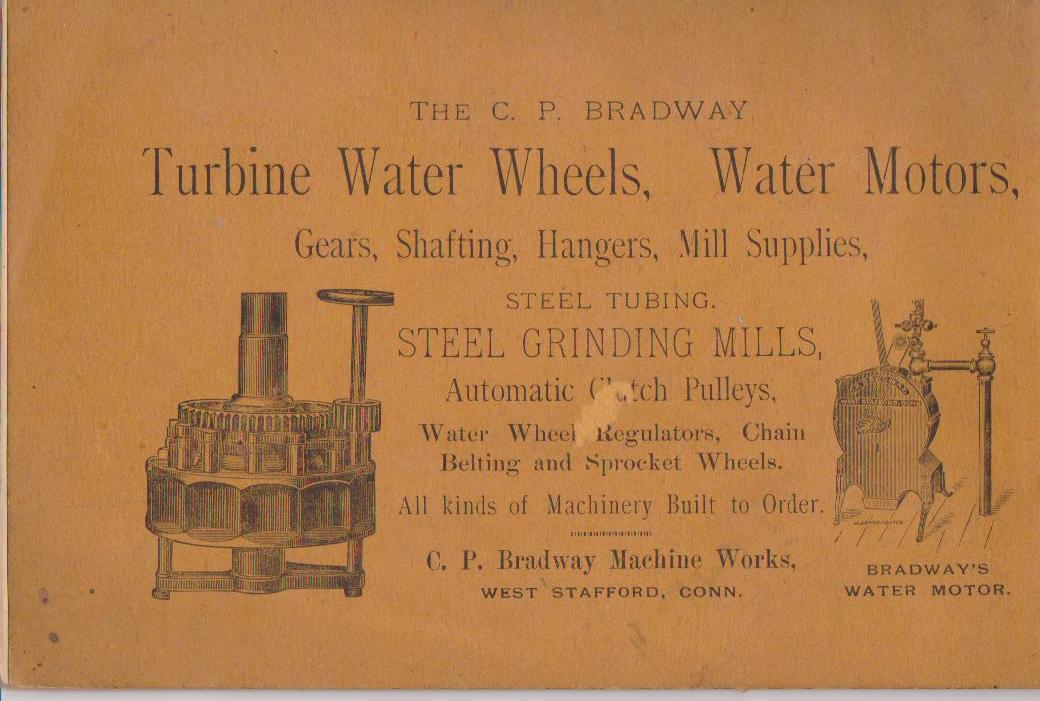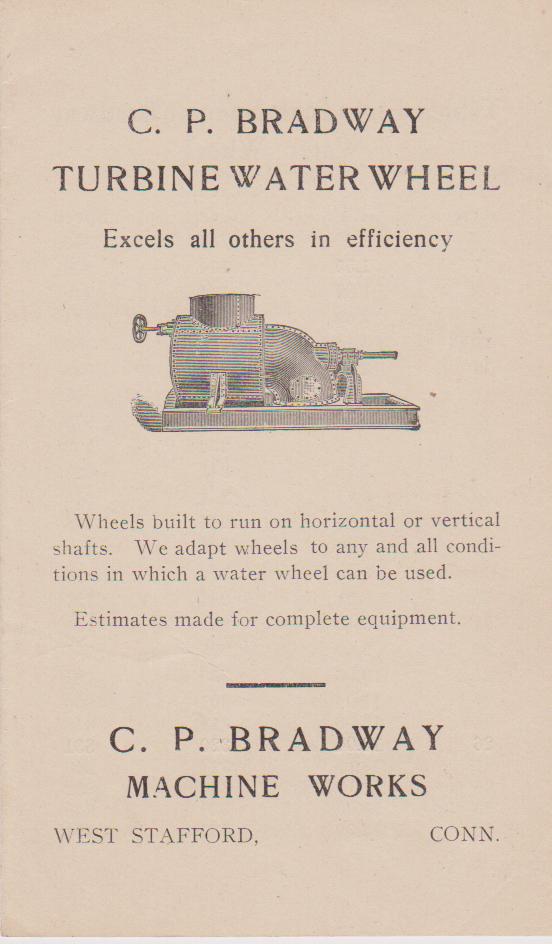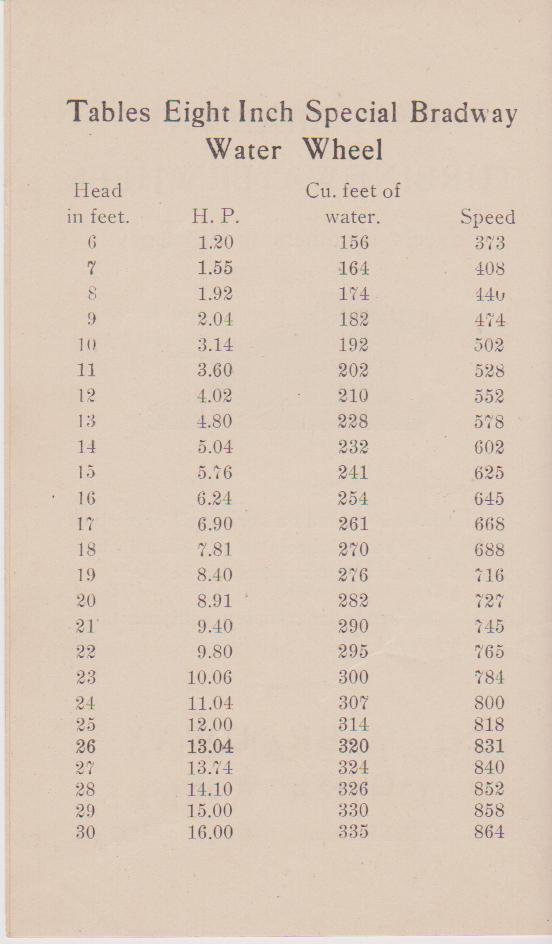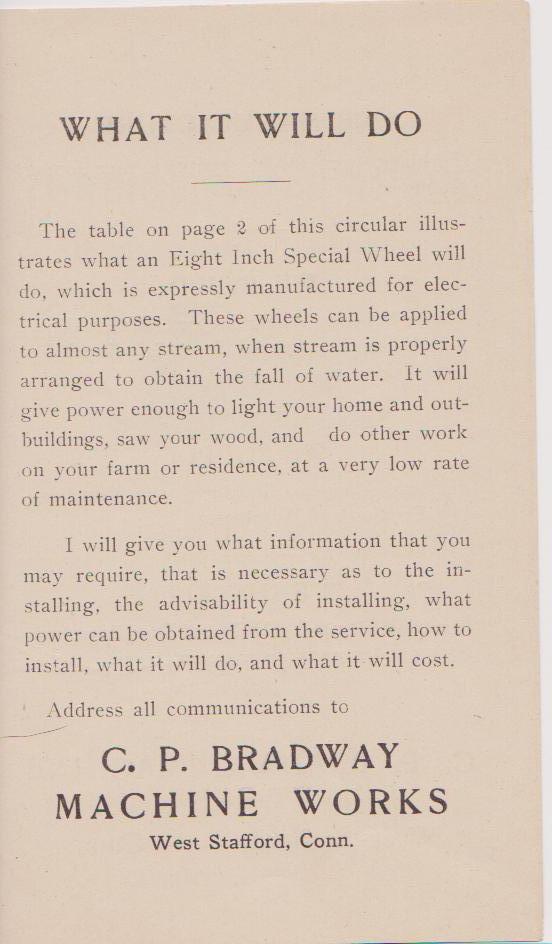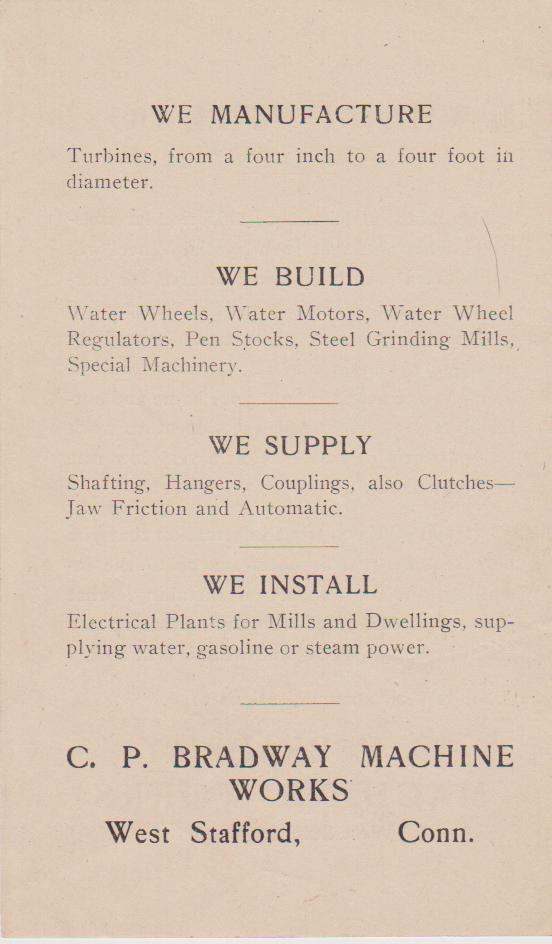 April 23rd, 2012:
I had another one of my hydro twilight zone moments this past weekend. On Wednesday, Davis and I went to the Slater Museum to work on their intake structure. On the way there, we stopped in at Charlie Rosenfield's site at Pawtucket Falls. This is the site with the two Voest Alpine Kaplan turbines with the open hubs. The tailwater is tidal and the salt water wrought havoc on the blade operating mechanism. Charlie leases the powerhouse from Blackstone Valley Electric Light and Power. Slater Mill has been allowed to use part of the powerhouse for dead storage. 20 years ago, I purchased a brand new Bradway Turbine. My good friend, Bill Johnson, the well known designer of cross flow turbines, was on the Board of Directors of the Slater Museum. They were doing an exhibit on the history of waterpower. Bill borrowed the Bradway for the exhibit. It ran for several years and the turbine was stored at Pawtucket Falls Station. During the oughts, Mystic Seaport also ran an exhibit on waterpower. Slater Museum loaned my Bradway to Mystic Seaport. They sandblasted and painted it. It sat for 8 years in CT. The exhibit was mothballed and the Bradway Turbine travelled back to dead storage at Pawtucket Falls HEP. I had despaired of ever getting it returned. So, last Wednesday, when I was finally in Charlie's half of the powerhouse, I went to the other side and absconded with my turbine!! It sat until Saturday night in the back of my pickup truck. There was rain coming in that night and I wanted to get the turbine into the house. I took the ramp boards for the snow blower and propped them against the tailgate. I was able to roll the gatecase down the ramp like a barrel and rolled it into the kitchen door. I got all the miscellaneous parts into the living room. The runner was too awkward and heavy to roll down the boards by myself. Maura and Will had attended a rock climbing competition. I needed to wait until they came home to assist me. I went upstairs to the office and checked my e-mail.
Charlie Bradway's great grandson contacted me in November of 2008. He had seen my Bradway Turbine sidebar on this site. He wanted to know more about his Great Grandfather's turbine. Interestingly, in 1981, Dave Wright and I purchased the patterns from the Bradway Turbine Works when they sold the contents of the building. I have also visited the Bradway Turbine Works Buildings. So 5 years ago, Paul Bradway and I reminisced about Bradway Turbines.
So ratchet forward to Saturday night when I am off loading a very rare Bradway Turbine and I have gone to my office to check my e-mails and I find this message:
----- Original Message -----

Sent: Friday, April 20, 2012 9:02 PM

Subject: Re: Bradway Turbine




Dear Paul:

This is one of many Twighlight Zone moments I continue to have in this hydro business. I am literally off loading a Bradway Turbine from my pickup truck tonight. I brought in the tuning fork gates and the pin wheel. I got the wooden ramps for my riding snow blower and rolled the gatecase down the planks into my kitchen. I await the return of my son and his girlfriend, Maura to assist me in rolling the runner and shaft down the boards. I felt uncomfortable rolling the runner without someone to step on the ends of the boards and someone to hold the shaft as I roll the runner down the boards. The unit is brand new NOS. I bought it 25 years ago. The Slater Museum borrowed it as a display for 7 years. Old Mystic Seaport was doing a hydro display in the late 90s and borrowed it. They had it for ten years. It was sent up to Pawtucket, RI and put into dead storage at Blackstone Gas and Electric's powerplant at the end of the Blackstone river. I despaired of ever getting it back. On Wednesday, my business partner and I went to discuss assuming an operating contract for that powerplant. I mentioned my Bradway Turbine to the owner. He brought me up to the mezzanine level and low and behold there was my baby Bradway Turbine. He helped me abscond with it in my pickup truck. Old Mystic Seaport had sandblasted and painted it. I do not want it rained upon this weekend. Much to my bride's consternation, the Bradway is being moved into my house for tonight!!! I know you will not believe this weird tale so I will go out and get photos to prove it to you!!!

Sincerely,

William K. Fay P.E.

West Ware, MA

----- Original Message -----

Sent: Friday, April 20, 2012 8:09 PM

Subject: Re: Bradway Turbine




Hello agean after many years. I was explaining to my daughter about the Bradway turbine and was showing her the web site and all the pictures of it. Sadly we lost my dad, C.P's grand son a few months ago, and this subject came about with my daughter becouse dad had left me A model of the turbine that was made by CP. It's nice to have that link to my family's past. Do you have any knowledge of any of these turbines being around? If one ever comes out of its hole, I'd REALY like to eyeball one in person. Thanks agean for all the information in the website, and the other info you sent me!




Paul Bradway

Sent from my iPod

Dear Mr. Bradway:

The owner of the Valatie Falls powerplant , Mr. Bill Munch, is a personal friend of mine. Maybe you would enjoy a part time job helping to operate the plant for him. If you would be interested, I could put in a good word for you!! As a minimum, I could get you and your sister a tour of the plant. Hydro is fun!!!

Sincerely,

William K. Fay P.E.

Thorndike, MA

----- Original Message -----

Sent: Saturday, November 29, 2008 8:33 AM

Subject: Re: Bradway Turbine




Thank you for your response. Sounds like the lady you spoke to in 84 was from another branch of the famley. And I vegly remember that house also! [from way back. Mid 70's probably]. Thanks agean for the storys!!! Im passing these on to my sister also. So much of the old history is lost as the older generation dies off.

BTW I see you had a blerb of Valatie Little falls also. I live in the town of Valatie and know the falls well!!

Paul Bradway
s1120@aol.com


-----Original Message-----
From: William Fay <bfay@swiftriverhydro.com>
To: s1120@aim.com
Cc: Celeste Fay <cfay0570@yahoo.com>; wfay@WPI.EDU
Sent: Sat, 29 Nov 2008 4:33 am
Subject: Re: Bradway Turbine



Dear Paul:

I am not sure where to start!

1) Speaking with your grandmother in 1984 and she showing me your great grandfather's leather bound installation book of all the Bradway installations. I remember going west on the state highway past the old Bradway factory into Stafford, CT. Somehere the road started up a hill and your Grandfathers house was up on a hillside on the right ( this coming out of the dim cobwebs of my mind from 30 years ago!!!!)

2) The old foundry man telling me they used to add 20 % pure platinum to the Bradway bronze runners in order to harden them against cavitation.

3) Rebuilding the Bradway turbine of the Warren Corporation in my brother's machine shop in Upton. (not having any material handling equipment at Stevies shop and having to roll the 400 pound gatecase, out of the back of a 1964 Chevy pickup truck, down a pair of planks, onto the side of Warren Street and into the shop like a big wheel!!!)

4) Buying all the Bradway wooden patterns for the turbines from the antique dealer only to have them rot away in the remains of the Barre Wool Combing Company.

5) Rendering a perfect mechanical engineering drawing of the Bradway gates for the Warren Corporation.

6) Having the 8 inch Bradway turbine and pressure casing and swing pole fall off the gin pole at Mill Road Circle onto my father's chest that mortally wounded him.

7) Expecting 6 kilowatts from the little Bradway and only getting 350 watts.

8) The 8 inch bronze runner spinning loose from the engine lathe and dropping on the cellar floor and my wonderful father's look of horror and consternation when he picked it up and realized that he had dented the skirt ring on the little runner.

Thank you for your appreciation of the Bradway Webpage. I am trying to publish on www.frenchriverland.com all the information that I wished I could have had access to when I was a young man starting out in this business. The website is a lot of fun and a great success. I am receiving over 200 hits a day and I am receiving e-mails from all over the world!! Happy Thanksgiving and a Merry Christmas to you and your family!!!

Sincerely,

William K. Fay P.E.

Thorndike, MA

----- Original Message -----

Sent: Friday, November 28, 2008 10:56 AM

Subject: Bradway Turbine




Hello.

Just want to thank you for the nice work you did on your web page for the Bradway Turbine. [ http://www.frenchriverland.com/bradway_turbine.htm ] My name is Paul Bradway, and C.P. Bradway was my great grandfather. I have heard storys of the Patents he had on the "Bradway Turbine" but never seen one before.


Paul Bradway
s1120@aol.com
So I wrote back to him:
See attached pictures for total weirdness!!! I took them 5 minutes ago!!
Sincerely,
William K. Fay P.E.
West Ware, MA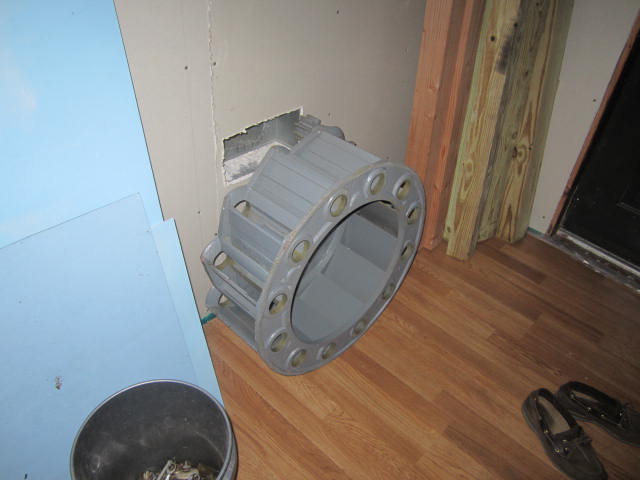 Bradway turbine gatecase rolled into my kitchen on Saturday night.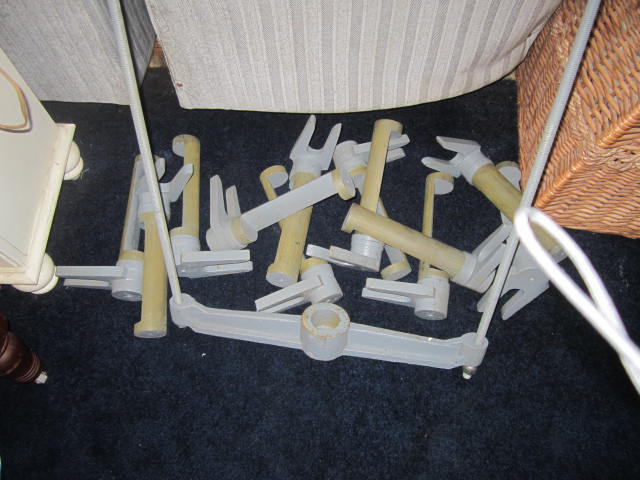 Much to my wife's consternation, Bradway progressive gates temporarily stored in my living room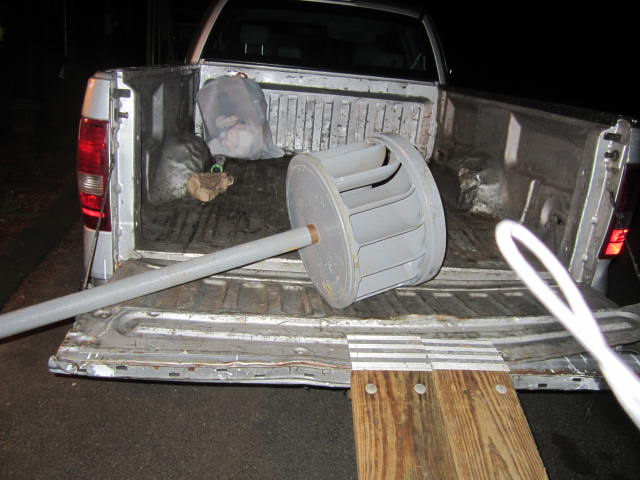 Bradway turbine runner about to be rolled down the snowblower wooden ramps.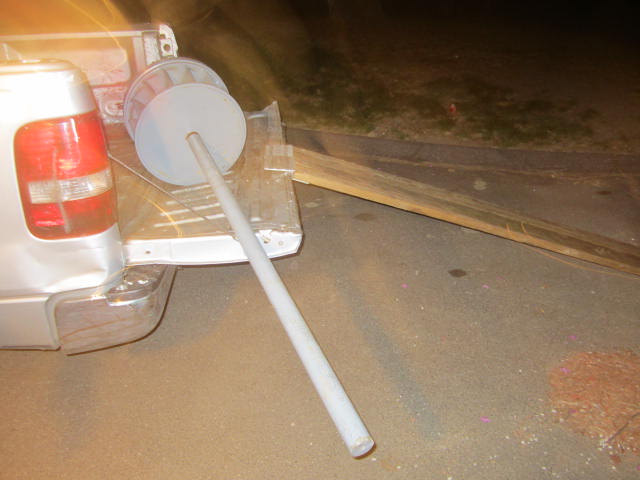 Another view of offloading the Bradway Turbine Runner.
So how weird is it for Charlie Bradway's Great Grand Child to contact me, after 5 years, on the very hour that I am off loading one of his Great Grandfather's turbines?
Paul Bradway sent me this wonderful picture of the patent model that Charlie Bradway took to the patent office with his patent application!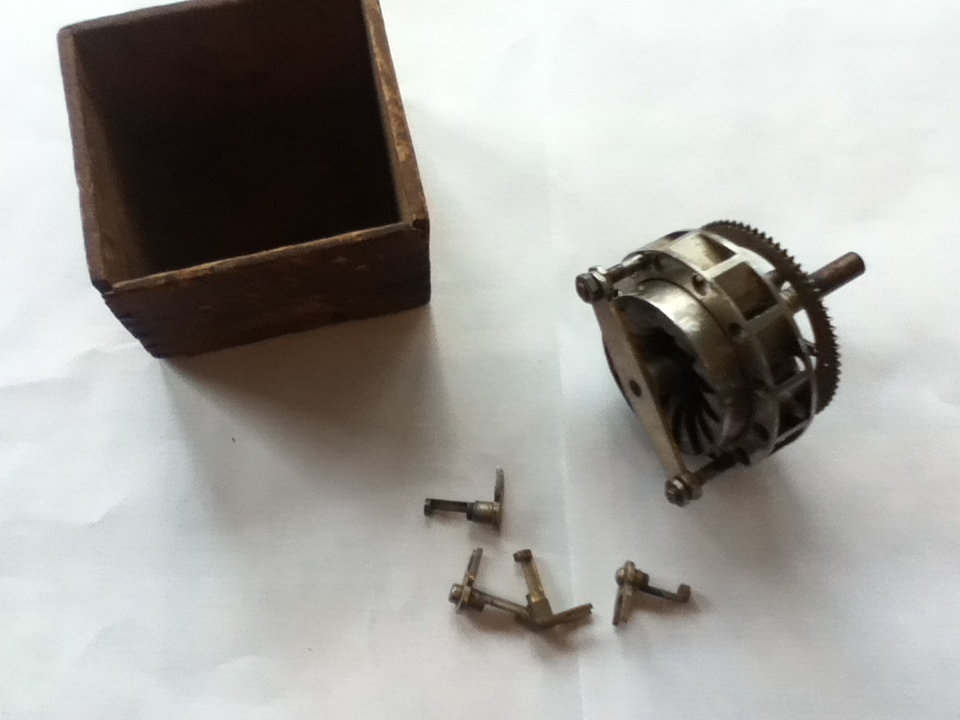 Photograph of Bradway Turbine original patent model.
The end