Electric Machinery Company (EM) Web Page
Electric Machinery Company, hydro generators, are the best in the world. They are still in business, since 1891, in Minneapolis, Minnesota. Their website is www.electricmachinery.com. Attached is one of their brochures and a picture of one of their units installed in Holyoke, MA and still operational. Since Westinghouse had the patents on Kingsbury shoe bearings and GE developed its springbed bearing, EM developed highly effective roller bearings for their thrust bearing. They are beautiful machines.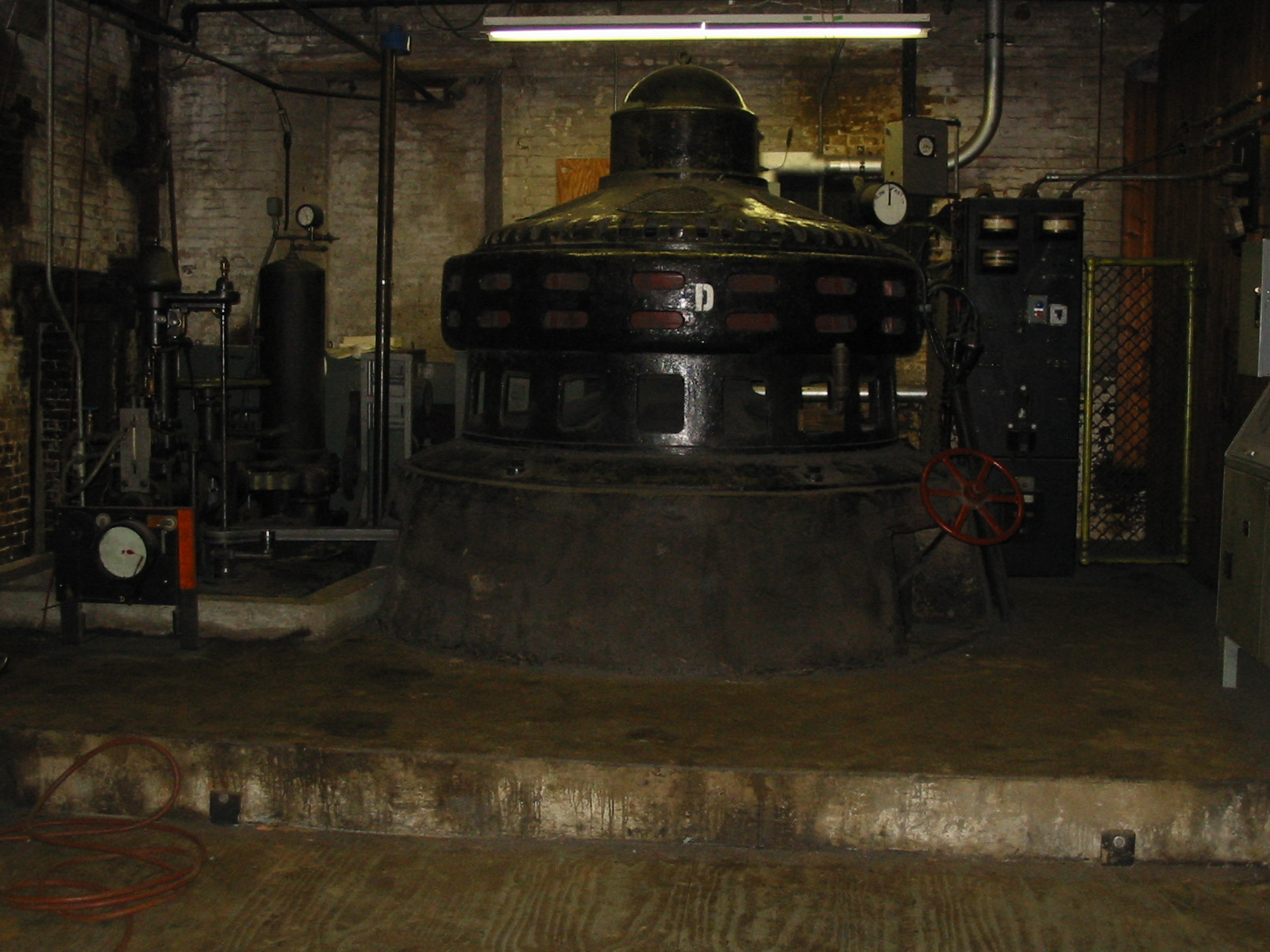 "D" Wheel, located at Open Square, Holyoke, MA. This unit is driven by a James Leffel Company, 36 inch diameter, type "Z" wheel.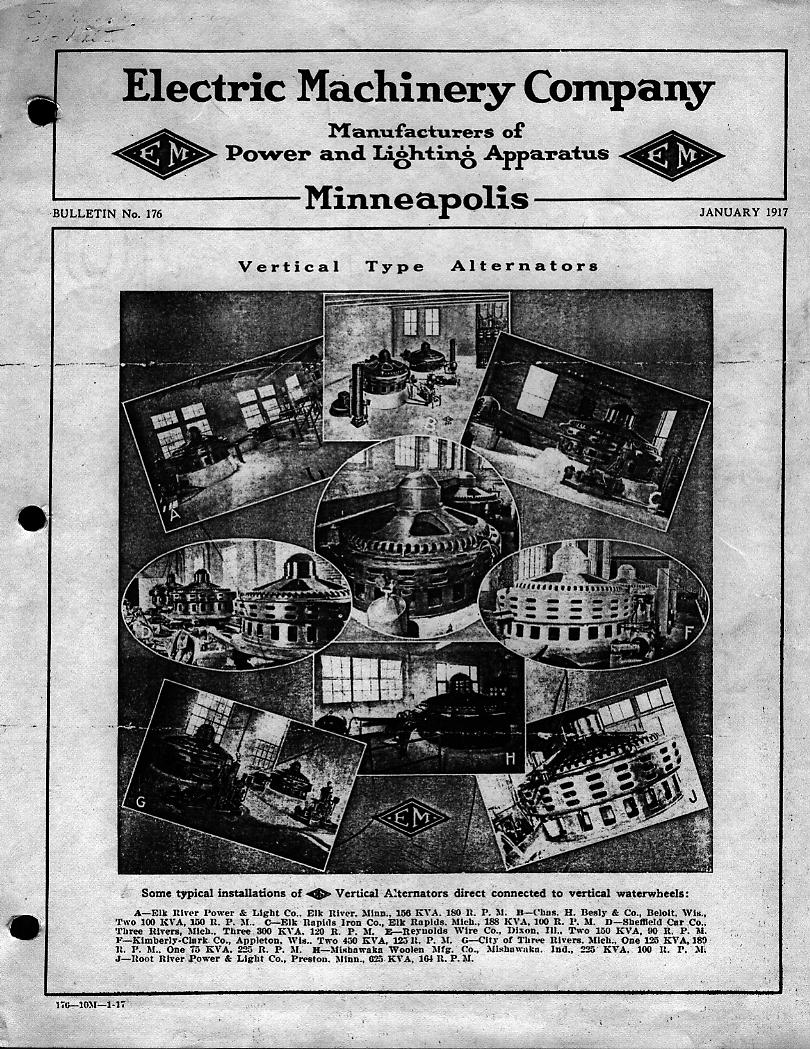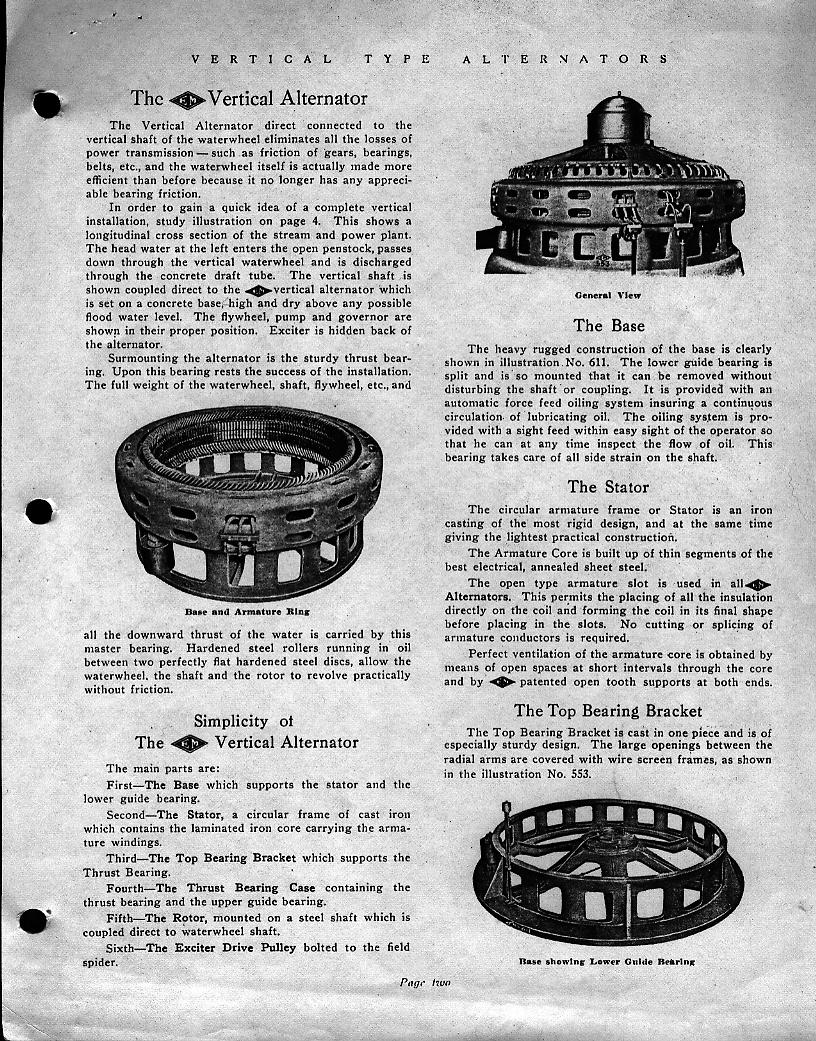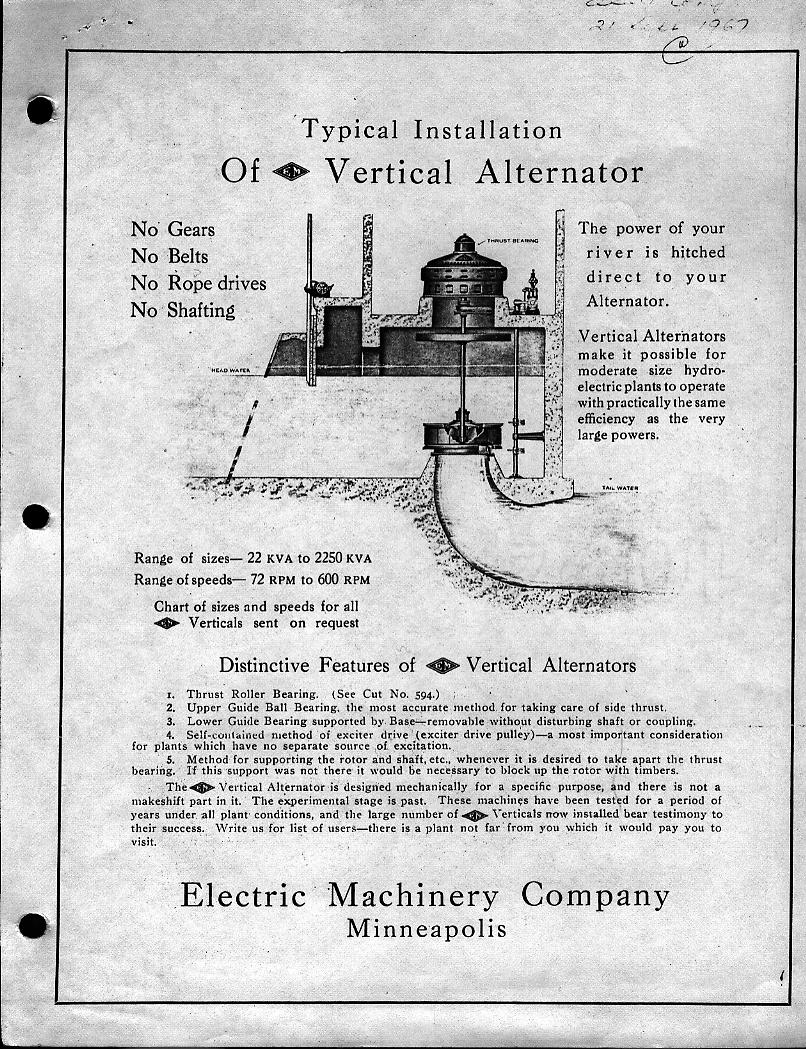 The end.